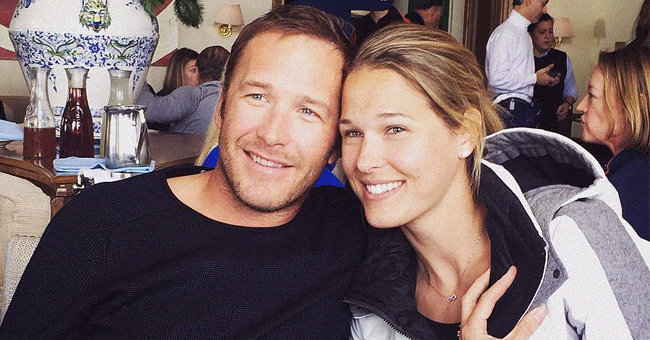 instagram.com/millerbode
Bode Miller's Wife Morgan Shows off Belly at 36 Weeks & 2 Days of Her Twin Pregnancy
Olympic skier Bode Miller and his family are just weeks away from welcoming their twin sons. His wife, Morgan Miller shows off the final stages of her growing belly.
Professional volleyball player, Morgan Miller shows off her bare her baby bump, as she documents the final weeks of her pregnancy.
The couple announced in August that they were expecting identical twin boys. On her Instagram story she writes:
"36 weeks & 2 days #imgoingcrazy."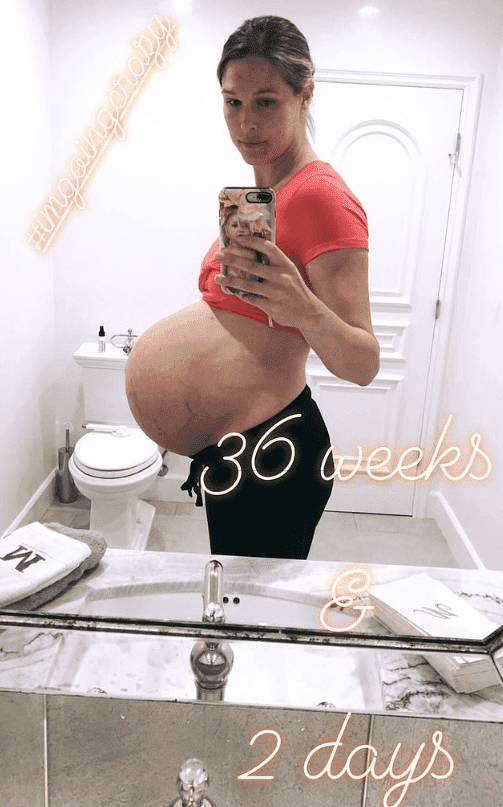 Morgan Miller shows of her bare belly in selfie, at 36 week pregnant | Source: integral.com/morganebeck
Pulling up her salmon shirt over her bare belly, Morgan poses make-up free with her hair tied back, for a selfie in a bathroom mirror.
In the picture, Morgan is holding her phone case that has a picture of daughter, Emeline Grier. The memento is in honor of Emeline, who passed from an accidental drowning a year ago.
In an interview with "Today," Morgan and Bode shared the details of the events leading up to Emeline's drowning. The couple were at their neighbour's house with their children, when paramedics were called to try to revive Emeline after she was found in the pool.
The couple also said that they feel obligated to share their story because they want prevent other families from facing the same tragedy.
At the time of her daughter's death, Morgan was pregnant with her third son, Easton. In Instagram post she admits to having conflicted feelings about grieving over one child and welcoming another. However, she reveals, Easton had brought the family closer together.
It is reported, since Emeline's death the couple been involved in raising awareness about water safety. Morgan and her husband, Bode Miller have taken to social media to show 10-month-old Easton being trained in water safety.
The couple have three sons together, Nash, Samuel and Easton. Bode has a daughter, Neesyn, from a previous relationship. In her pregnancy announcement for their twins, she explains how she feels about the events of the past year; Emeline's death and Easton's birth saying:
"Everything was going to be okay. My joy and grief could coexist. Now, I can actually say with joy and excitement that we are expecting identical twin boys. From the beginning of this pregnancy, we knew Emmy had her hands in this miracle somehow."
The couple are expected to give birth in November. The news of their twins is also a special surprise to Bode, who Morgan says has always wanted twin boys.
Please fill in your e-mail so we can share with you our top stories!