Kate Walsh Hints about a Possible Return to 'Grey's Anatomy'
Fans of the medical drama "Grey's Anatomy" could be in for a surprise return of one of the show's former stars, Kate Walsh. She talked about that possibility in a chat with "Pop Culture."
For some time, fans of "Grey's Anatomy" have been thrown into a guessing game of which character could be in for a return. In a recent interview, Kate Walsh stoked the fires as she hinted that it could just be her. 
WHY FANS THINK KATE IS PRIMED FOR A RETURN
One fan theory that links Kate Walsh, who played the role of Addison Montgomery in the series, originates from the season premiere, where it was revealed that Amelia Shepherd (played by Caterina Scorsone) was pregnant.
Amelia is also an act in "Private Practice," which is a spinoff of "Grey's Anatomy." These two instances make fans believe that Kate Walsh may be primed to walk back into the series.
KATE IS OPEN TO A RETURN
W
hile speaking to PopCulture
 about her deal with Zoetis, an animal health company, Kate revealed that she had been viewing many of the fans' theories, but failed to really confirm their belief that she would be returning.
The star, however, said she was open to a return, saying:
"Absolutely. Anything is possible. If it's the right time and the right storyline, yes."
Kate added that she has always considered Shondaland her home, and Grey's Anatomy in particular, stating that they were a big and important piece in her life.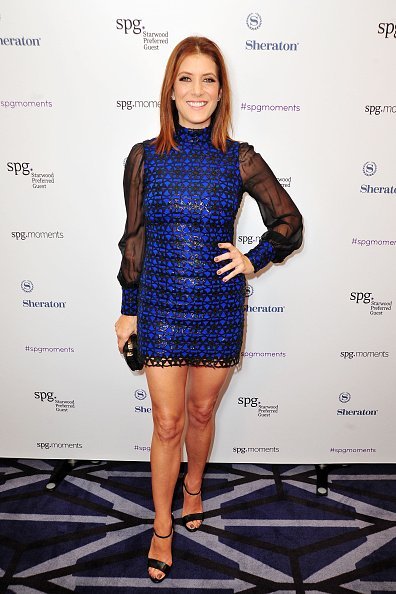 She added that she loved the cast and crew of the series, and would go back if it made sense to everyone involved.
Kate also took time to thank the fans for their continued support and love for her character in the show, Addison, saying it meant a lot to her. 
KATE SPEAKS ABOUT THE END OF "13 REASONS WHY"
Kate Walsh also stars in Netflix's "13 Reasons Why," which is scheduled to end with its upcoming fourth season.
Kate, who plays the character of Olivia Baker in the teen drama series, spoke about the series coming to an end, saying that it was "creatively important for a show to be ended when it has finished."