'Basketball Wives:' Evelyn Lozada & OG Feud Heats up during Reunion Episode and Fans React
The Evelyn Lozada /OG feud is heating up on the set of "Basketball Wives." 
The set of the "Basketball Wives" reunion seems likely to turn into a bloody battleground as the feud between Evelyn Lozada and Ogom "OG" Chijindu reaches a new high - or perhaps a new low.
The two women have been at odds for the entire season, which seemed to have culminated in a series of apparently racist tweets by Evelyn targeting OG, but that was just the appetizer to what now is being served as the main course.
The producers of "Basketball Wives," leery of a possible outbreak of real physical violence on their reality show, built two separate but identical sets so the two wouldn't meet.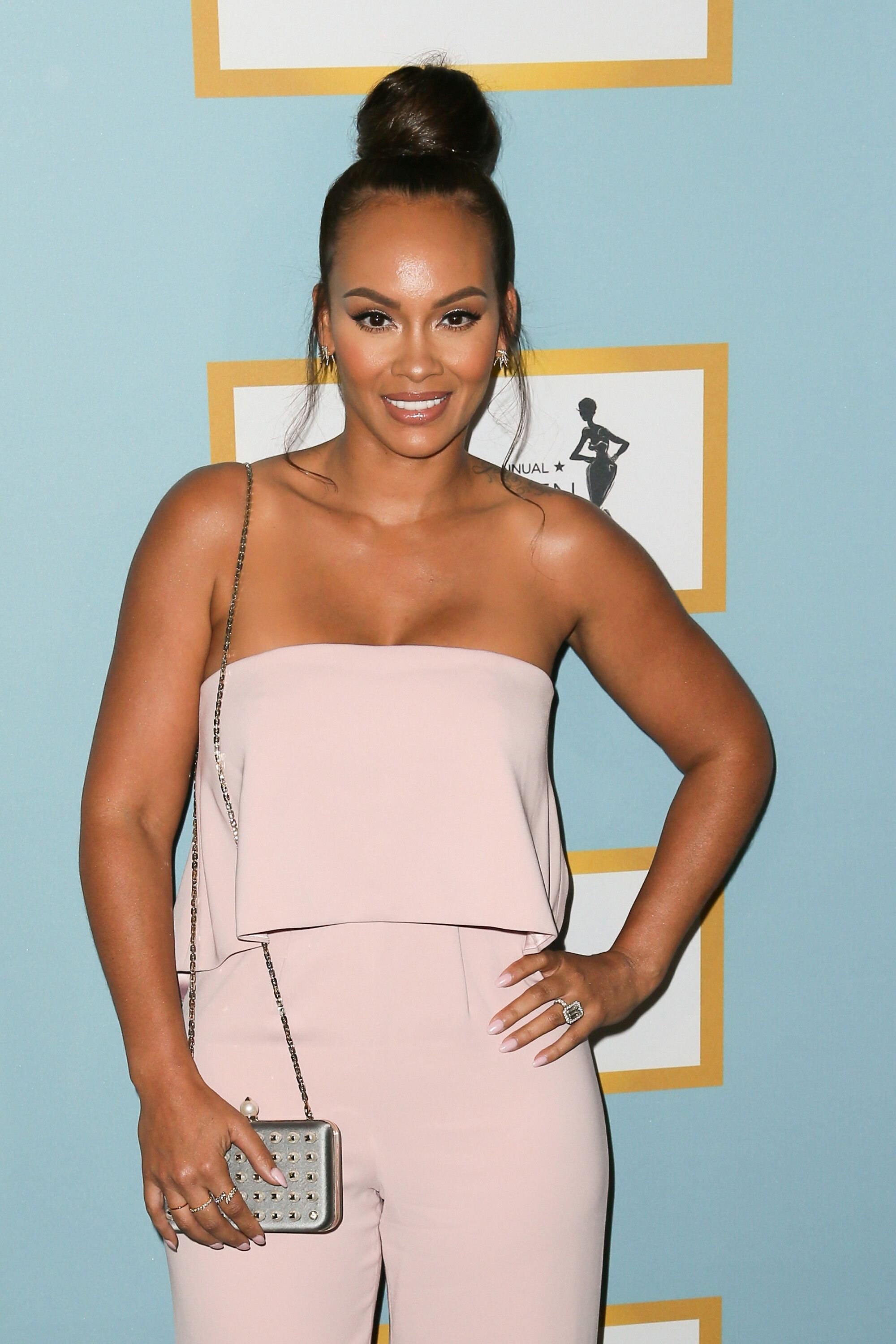 OG REHASHES EVELYN LOZADA'S ALLEGED RACISM
A major theme, of course, was what OG perceives as Evelyn's racism, and the Nigerian reality star pulled no punches.
OG pointed out that Evelyn never claimed to be Afro-Latina until the racist tweets debacle. And that was when the fight exploded with Evelyn letting rip in her native Spanish. But the fans were not impressed by Evelyn, or her attitude.
They can make all the faces they want to make but OG read them, they feel powerful in numbers but looking real stupid to the rest of the world. #BasketballWives #BBWLA pic.twitter.com/DSLlzdEfrH

— ✨ (@NAPPYXOXO) October 17, 2019
OG REVEALS THAT EVELYN'S EX-HUSBAND HAS BEEN PURSUING HER
In a masterstroke of one-up-manship, OG revealed that Evelyn's ex-husband Chad Johnson had allegedly been pursuing her with much more than friendship on his mind. And then, with dramatic flair, she proved it.
OG FLOODS THE SET WITH "PROOF"
OG pulled out a money machine and started printing out a flood of receipts of what she said were of Chad's dozens of DMs and SMS messages to her, which she maintains reveals Evelyn's ex's avid pursuit.
.@iHEARTOG found a VERY interesting way on delivering her receipts from Chad to Evelyn... 🤑🤑🤑 #BBWReunion #BasketballWives pic.twitter.com/u0ffLQ76YI

— Basketball Wives (@BasketballWives) October 17, 2019
THE FANS REACT
Of course, the fans reacted to the Reunion episode in full force, but Evelyn came out as the loser as far as they are concerned. Comments on Twitter revealed their opinions.
"I just feel like Evelyn definitely needs to be held accountable for what she's doing and what she's done they never do anything to her and that's why she continues to do what she does she's the biggest bully I've ever seen...VH1 makes so much money off her abuse .. it's sickening"
"Evelyn, Febe, shaunie and all the collectives, as they call themselves been insulting OG since day 1, and then have nerve enough to get mad when she stands up for herself, they also insulted others ,anyone that agrees with them is alright with degrading our black sisters. PERIOD"
"You go OG .. love it Make them squirm"
The fans are right about one thing, the feud is catnip to the producers, as audiences stay glued to their screens to witness the denouement of the conflict.
EVELYN LOZADA CONSIDER RESTRAINING ORDER AGAINST OG
"Basketball Wives" star Evelyn Lozada has revealed that she fears that her co-star Ogom "OG" Chijindu is emotionally unstable and may mean her actual physical harm.
Evelyn is considering taking out a restraining order against OG after her spectacular recent meltdown on the show.
The producers apparently also feared the conflict might turn violent. They constructed two different sets on the stage to avoid any confrontations between the two women.
One set was for Shaunie O'Neal, Evelyn, Malaysia Pargo, Jackie Christie, Kristen Scott, and Feby Torres. The second set was for Tami Roman, Cece Gutierrez, and Ogom "OG" Chijindu.