Instagram/kyliejenner
Kylie Jenner Gushes over 1-Year-Old Daughter Stormi and Reveals Her Love for Makeup in a New Video
Cosmetics mogul Kylie Jenner reveals that her daughter Stormi Webster is equally obsessed with makeup.
Like mother, like daughter. It looks as if cosmetics mogul Kylie Jenner will have someone to follow in her footsteps in a few years' time.
Kylie, 22, revealed her daughter Stormi's passion for cosmetics during a new YouTube video tutorial.
North West, 6, is fully into lipstick and eyeshadow and got her mom into trouble over it.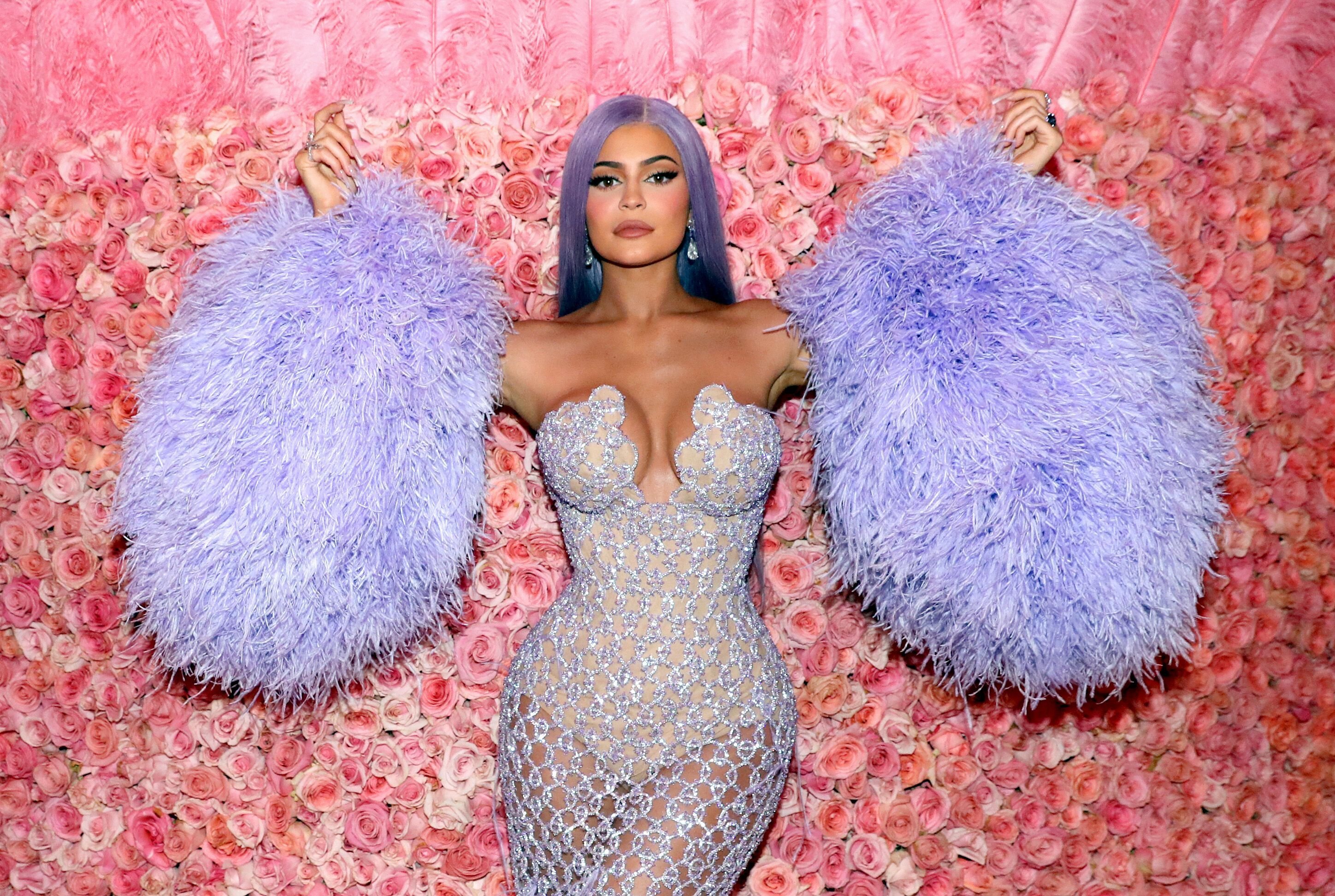 Kylie Jenner at the 2019 MET Gala/ Source: Getty Images
STORMI WEBSTER LOVES MOM'S MAKEUP
While leading her followers through her new makeup routine, which she admits she simplified since becoming a mom, Kylie couldn't help boasting about her 20-month-old baby girl. She said:
"Stormi is actually super into makeup right now. It's amazing. Every time I'm wearing lipstick she notices. She looks at me and says, 'lip lip lip.' "
KYLIE JENNER - STORMI WILL HAVE TO WAIT FOR MAKEUP
Even though Stormi is evidently fascinated and eager to try out her mom's famous cosmetics, Kylie doesn't think the time is right. She said:
"I haven't even thought about when I'm gonna let Stormi wear makeup. I don't know, I'm just going to see."
NORTH WEST - BUSTED FOR WEARING LIPSTICK
Kylie still hasn't allowed Stormi to try her hand at makeup, but her cousin North West, 6, is fully into lipstick and eyeshadow and got her mom into trouble over it. Kim Kardashian said:
"I think he had it, he (Kanye) changed all the rules. I kind of got in trouble for that. So, it's now no more makeup."
KYLIE JENNER HAS A DECISION TO MAKE
Its no surprise the new generation of the Kardashian/ Jenner clan is obsessed with fashion and makeup, after all, they've been watching their moms in full glamour mode from day one.
Kylie explained that how soon she'll allow Stormi to experiment with makeup will depend on several factors, one of which is her daughter's interest. She said:
"She might even not want to wear makeup. But honestly, how things are going, this girl is obsessed with makeup. She begs me at this point."
No surprise there! After all, mom is the youngest self-made billionaire ever due to her own precocious passion for makeup.
TRAVIS SCOTT - DOTING DAD
One person who will definitely have a say in how much makeup Stormi wears, and how soon, is her father Travis Scott.
If Travis is anything like Kanye West, he's going to want his daughter to remain his baby girl forever.
Kylie Jenner recently posted several photos of Travis with Stormi on Father's Day, and it is clear that the rapper dotes on his little girl.
And daddies are rarely eager to see their little girls grow up too fast...
Please fill in your e-mail so we can share with you our top stories!