Kelly Clarkson Fights Back Tears as Craig Morgan Performs 'The Father, My Son, and The Holy Ghost' on Her Talk Show
It was a day of emotions on "The Kelly Clarkson Show" as the singer was left teary-eyed following an emotion-laden performance by country singer Craig Morgan. 
The latest episode of Kelly Clarkson's television show saw the singer joined by Eva Mendes and Blake Shelton. 
The trio bore witness to an awe-inspiring, yet emotional performance by Country musician, Craig Morgan, who performed his song, "The Father, My Son, and the Holy Spirit."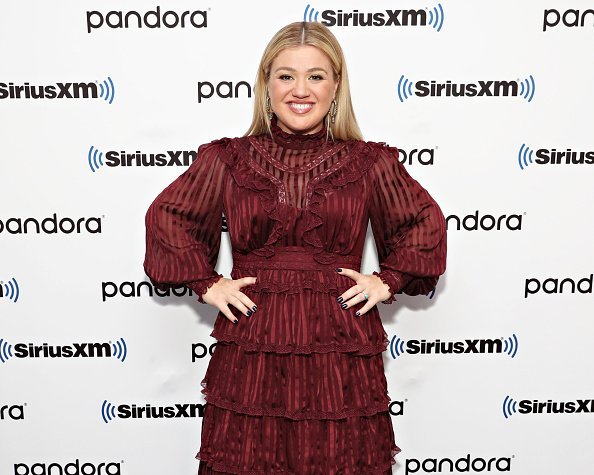 The song is a tribute by Morgan to his late son, Jerry, who died three years ago following a boating accident at the age of nineteen.
 "THE FATHER, MY SON AND THE HOLY SPIRIT" 
Craig Morgan sang the song  "The Father, My Son, and the Holy Spirit" for the first time earlier in the year at the Grand Ole Opry. Since then, he has sung it frequently at events, each time bringing up many emotions to listeners due to the song's powerful lyrics. 
There was no change to that narrative this time around, as Craig's acoustic performance of the track left Kelly Clarkson and Blake Shelton emotional, and Eva Mendes wiping the tears off her face. 
Kelly introduced Craig Morgan to the audience, and the stage was set for him to deliver a genuinely inspiring tune.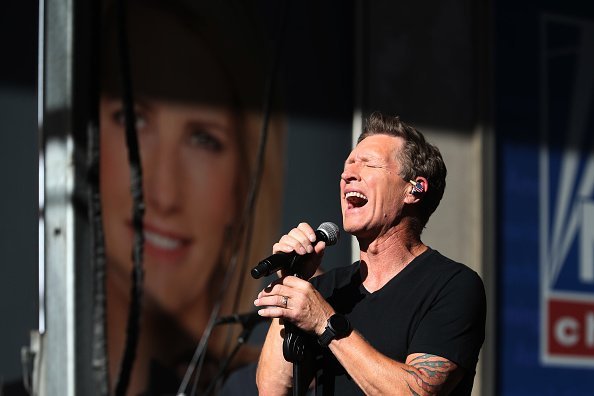 The musician served up great vocals, detailing his pain at the loss of his son, amidst heavy emotions (judging by the shaking of his voice in between and at the end of his performance.)
At the end of Craig's performance, the audience rose in applause, while Kelly and Blake went up to meet the singer to hug him. 
BLAKE'S APPEARANCE WAS A SURPRISE FOR MORGAN
Though Craig Morgan treated the audience and show's hosts to an impressive performance, he too was in for a surprise even before his performance began.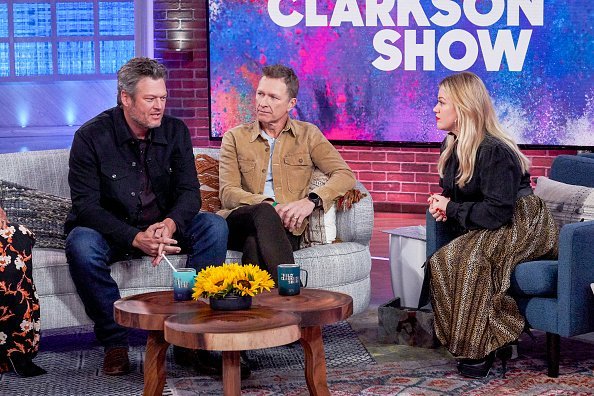 That surprise was having Blake Shelton on Kelly Clarkson's show. The country musician never had the idea that Blake, his good friend, would be live on the show. 
BLAKE HELPS MORGAN TOP BILLBOARD CHARTS
Blake Shelton loves Morgan's song so much that he was willing to give up his spot on the Billboard Charts to create awareness for the song. 
Shelton got busy, tweeting about Morgan's song, encouraging people to download it, and soon his efforts began to pay off as the song rose up the charts. 
Blake didn't give up and continued his tweets, later joined by other stars like Ellen DeGeneres, Gwen Stefani, and a host of others. Their efforts soon paid off with Craig Morgan taking the number one spot on music charts. 
An elated Morgan took to Twitter to thank Blake for his efforts, tagging him as an awesome friend and country music icon. 
September 12, 2019
Such a great show of kindness from Blake Shelton!