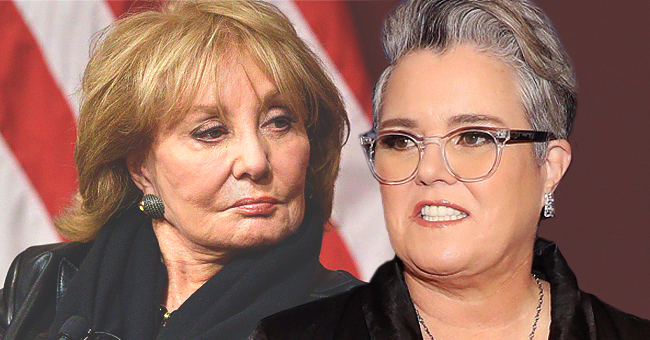 Getty Images
Us Weekly: Rosie O'Donnell Talks about Her Former 'View' Co-Host Barbara Walters
Since Barbara Walters stopped making public appearances in 2016, Rosie O'Donnell gives an update on her former boss and talk show host.
In an exclusive interview with US Weekly, Rosie O'Donnell talks about Barbara Walters' hiatus from television and public appearances, she explains:
"I don't think she's up to speaking to people now. I think she's a wonderful woman, and it's hard to age in America, never mind if you're internationally famous."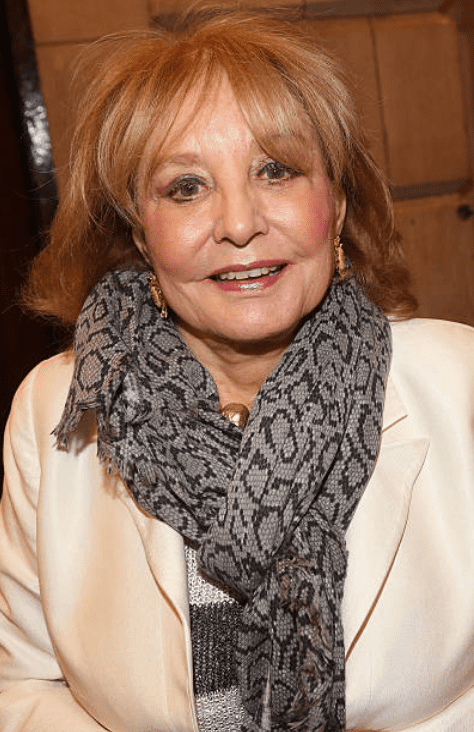 Barbara Walters in one of her last public appearances as she poses at premiere show for the "Fully Committed," on Broadway, on April 25, 2016, New York City | Source: Getty Images (Photo by Bruce Glikas/FilmMagic)
Speaking at "The Sound Inside opening night on Broadway in New York City," about Walker's public appearances, O'Donell remembers her fondly saying:
"I'll always love and respect her and I think she's a great person."
Since "The View" aired in 1997, Walters has worked on the show as a host, co-creator and executive producer. In 2014 she retired after 16 seasons on the all-female talk show.
Following her retirement, she stayed on as executive producer, but retreated and started making fewer television appearances.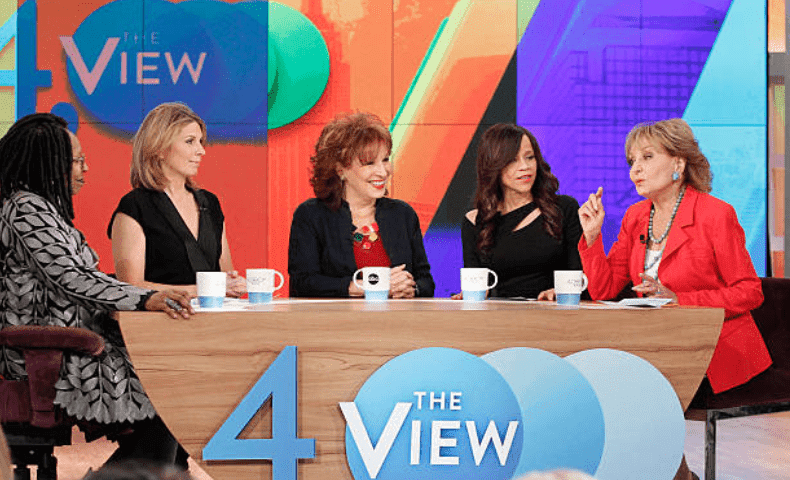 "The View" celebrates 4000 shows. On the stage Barbara Walters is joined by Joy Behar, Elisabeth Moss, Whoopi Goldberg, aired on March 27, 2015, Walt Disney Television | Source: Lou Rocco/Walt Disney Television via Getty Images
"I'm not going to cry. I think Jay [Leno] felt that he was pushed out. I don't feel like I'm being pushed out. This was my decision," Walters reveals about her retirement.
It is reported, Walters made her last appearance on "The View" in 2016 for the show 20th anniversary episode.
On September 25, Walters celebrated her 90th birthday. In part of a lengthy post her former co-host Elisabeth Hasselbeck, she writes:
"Today- I'm thankful that I got to sit next to Barbara Walters - my friend and mentor - for 10 of her 90 years. Writing about this woman in Point of View was emotional. When I look through these pictures I stand with gratitude from learning from a woman who leaned into stores that most disregarded."
"She sat with those that no one would sit with, she was a mother through adoption and told JACKIE she was born in her heart…We had some heated moments but those were nothing compared to the warmth of sitting by your side and being your tv daughter," she continues.
There has been speculation that Walters has retreated from public life because of her deteriorating health. However, there have been no confirmed reports about her condition.
Please fill in your e-mail so we can share with you our top stories!