The Blast: R Kelly Allegedly Targeted by Paid Jail Staff, Says Inmate in a Handwritten Letter
A new report by The Blast claims R. Kelly is allegedly targeted by paid jail staff after one of his fellow inmates reveals the news in a handwritten letter. 
R. Kelly is being warned by one an inmate that people may be out to get him, particularly some paid jail staff. The inmate wrote a letter revealing the plot against Kelly, which is now in the hands of investigators.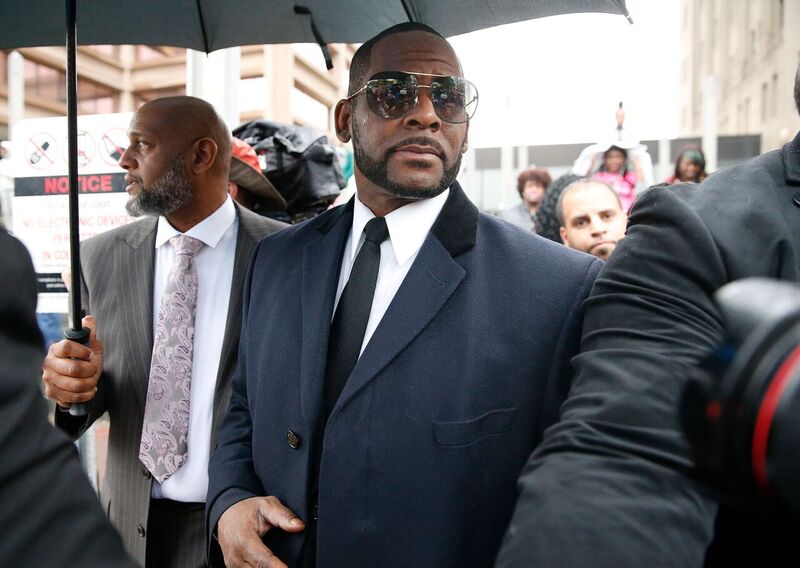 Revealing an Alleged Plot Against R. Kelly
An inmate at the William "Bll" P. Clements Unit in Amarillo, Texas has been requesting to get a copy of R Kelly's case as people in the system are out to get the singer. 
According to court documents obtained by The Blast, the inmate wrote: "Jail staff being paid to commit federal crimes. Violating civil rights of "R. Kelly."
Hoping For R. Kelly to Know His Rights
He continues the note saying "Have clerk provide R. Kelly with a copy of this so to know his rights - Everyone against him! His Atty's also!" 
As for how exactly the inmate got a hold of such information remains unknown. 
R. Kelly's Own Handwritten Letters
Meanwhile, it seems R. Kelly has been writing letters of his own, as it's been revealed that he was allegedly sending threatening blackmail letters to his victims from inside the jail. 
After requesting prosecutors to let him out of jail as he won't be a flight risk,  prosecutors are wary of letting him go, as he has a history of trying to silence alleged victims.
Threatening His Alleged Victims
Now, it turns out he's been giving out typewritten letters, threatening to release compromising and potentially embarrassing photographs of the victim if she pursued her civil lawsuit against him. 
"The letter sent, which was provided to the defense as part of the government's discovery includes certain photographs and screen shots of text message exchanges between the defendant and Jane Doe #5 taken from the defendant's phone."
Awaiting Trial in Jail
Throughout the investigation, prosecutors spoke to multiple women about his history of coercing women to write letters that contained false allegations, so that the defendant could use them as blackmail. 
With all these allegations thrown against him, R. Kelly will have to await trial in jail despite his pleas of getting out early.