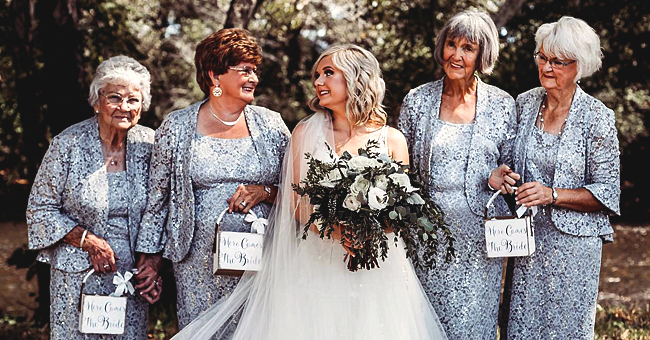 facebook.com/Natalie Caho Photography
Tennessee Bride Lyndsey Raby Asked Her 4 Grandmothers to Be Her Flower Girls
Tennessee bride, Lyndsey Raby, had a beautiful ceremony on her big day, made even more special by her four grandmothers, who attended as flower girls.
Lyndsey Raby, made headlines when she tied the knot with Tanner Raby on September 22 in Benton, Tennessee, with her grandmothers to grace the wedding as flower girls.
Lyndsey was blessed with her grandmothers Wanda Grant, 76, and Betty Brown, 72, as well as her great-grandmother Kathleen Brown, 90, and Tanner's grandmother Joyce Raby, 72, to be her flower girls.
THE BRIDE FEELS BLESSED
Even though the bride got upstaged at her wedding, she is not the least bit mad about it. On the contrary, she is stoked that everyone is still talking about her flower girls. Lyndsey expressed to "HuffPost" that she wanted her family to be there at the wedding. The Tennessee bride said in a recent interview:
"I knew as soon as I was engaged I wanted to involve my grandmothers. I felt so blessed to have them all here so I wanted them to be involved too."
"I'm so lucky," the 24-year-old bride told "Today Style." "A lot of women don't get one grandparent at their wedding and I was blessed to have all of them."
THE LADIES SHARE A BOND NOW
All four flower girls were dressed in matching floor-length pale blue outfits for the occasion, as Betty had insisted on not showing her legs.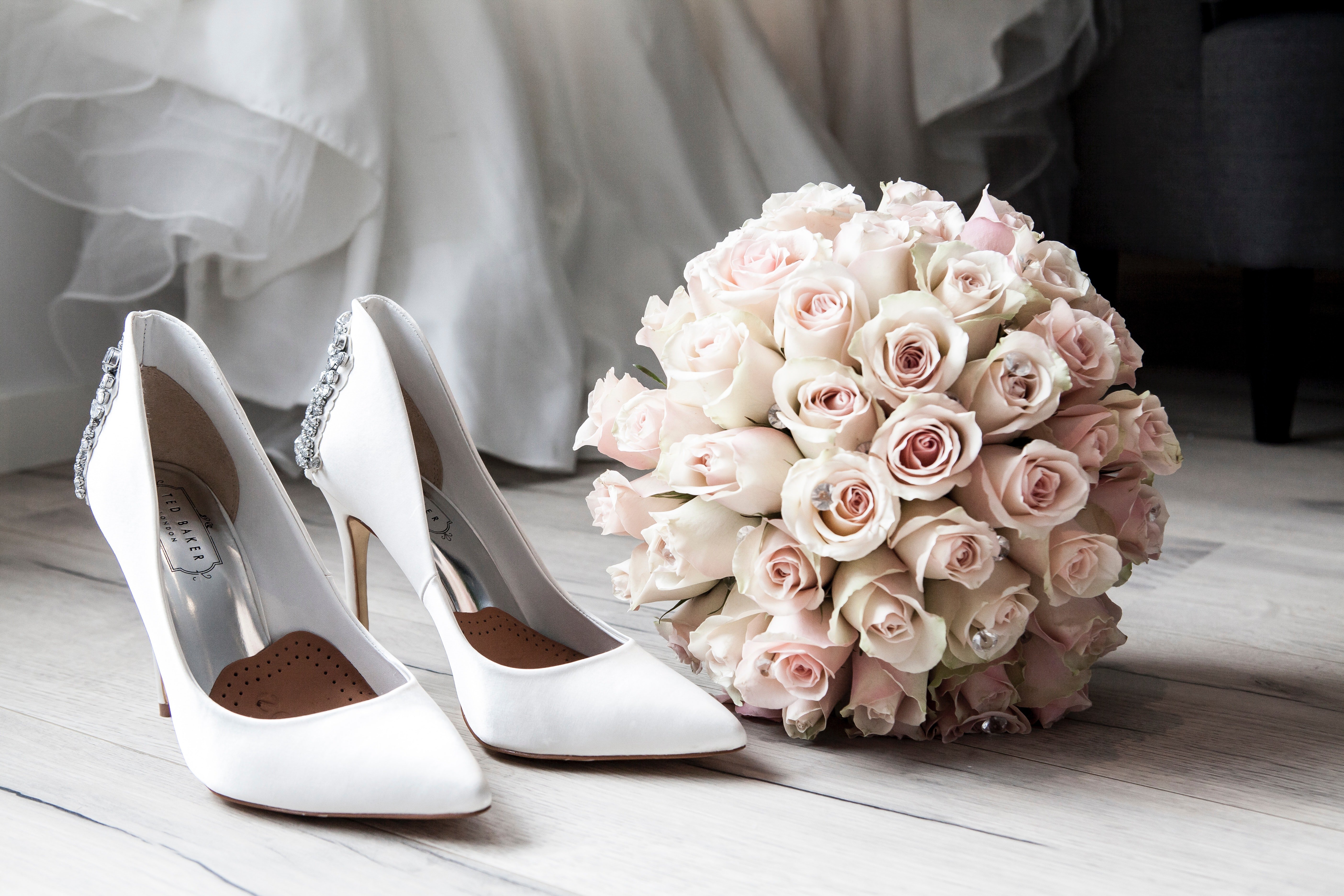 A bouquet of flowers and a pair of shoes | Source: Terje Sollie / Pexels
Although the other ladies had no problem with the hemline being shorter, they complied with Betty's wishes, and the older women bonded well over the wedding.
The newlywed also shared with "Today Style" that the four elderly women had become besties, and kept in touch through social media.
AGE IS JUST A NUMBER
Natalie Chao, the photographer of the event, also told "Today style" that she will never forget that wedding. She further added:
"I was not expecting the level of sass that these girls brought. Their energy all day was that of a little girl who was in the same position. It truly just goes to show that age is just a number."
And, Lyndsey's great grandmother, Kathleen, was the sassiest of them all. According to Lyndsey, she is single and always looking for a suitor.
Previously, Tara Foley, a bride-to-be from Texas, flew to Naples, Florida, for a secret photoshoot with her nana who was in hospice care.
AN EMOTIONAL JOURNEY FOR TARA
The soon to be wed, Tara, could not hold herself back when she found out that her nana could not make it back to Texas in time for her wedding.
"When I heard that, I said, 'I have to go to her. I want her to see me in my dress. And I want to get as close as I can to giving her last wish,'" she opened up on an interview with "People."
"It was super precious," said photographer Marie Kamp, who witnessed the two women share a very emotional moment. Tara's nana died on Feb 23, about three months prior to Tara's big day on June 1. She shared the pictures with her family on her wedding day as a surprise to everyone.
Please fill in your e-mail so we can share with you our top stories!