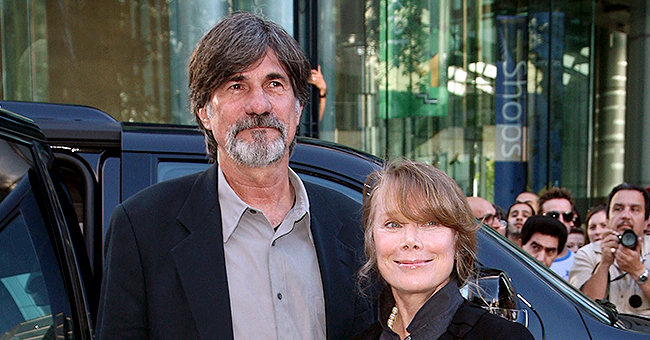 Getty Images.
Sissy Spacek: Inside the Actress' 45-Year-Long Marriage

Sissy Spacek got more than she bargained for with a successful acting career and a marriage that blossomed over the course of four decades. Despite their initial skepticism about the institution of marriage, Sissy and her husband, Jack Fisk, still bond over their shared outlook on life.
During Sissy Spacek's early days as an actress, she met Jack Fisk while filming "Badlands" in 1972. Jack worked as a set designer while Sissy portrayed the role of a spree killer's love interest.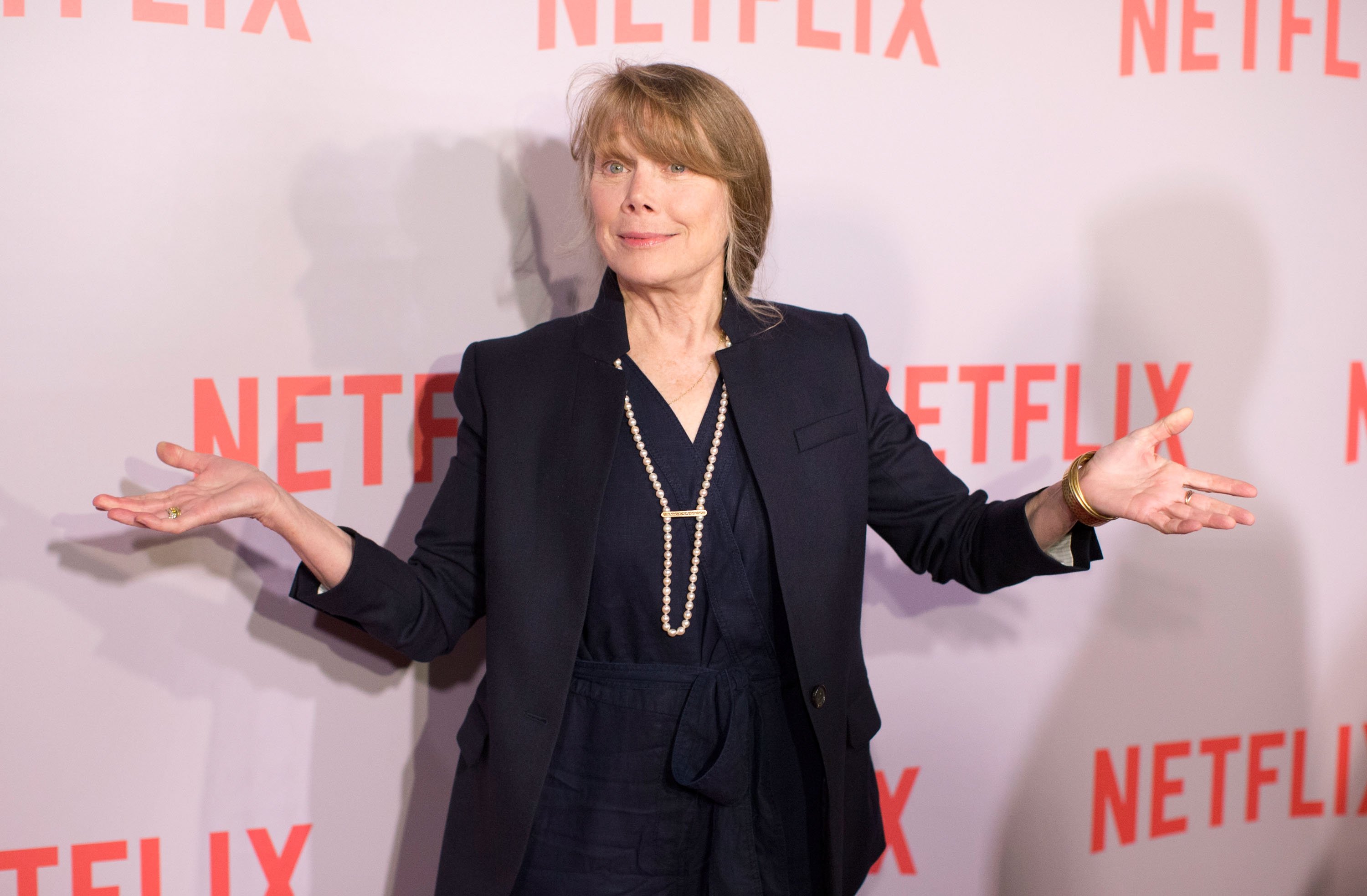 Sissy Spacek attends Netflix's "Bloodline" Screening And Q&A attends at Pacific Design Center on May 4, 2015, in West Hollywood, California. | Source: Getty Images.
But soon, Sissy would have her own real-life love interest when she realized that there is more to Jack than met the eye.
"Jack had built this incredible treehouse on a river," Sissy told Texas Monthly. "One day, he asked me to ride home with him on a boat. We loaded up, and there came a terrible flash flood. The boat sank. Right then, I knew life with Jack was going to be eventful."
Dressed in jeans and with their dog as their only witness, Sissy and Jack married in a small chapel in California in 1974. Not expecting their union to last, the couple opened a bank account and deposited $30 in it because that's what divorce costed back then.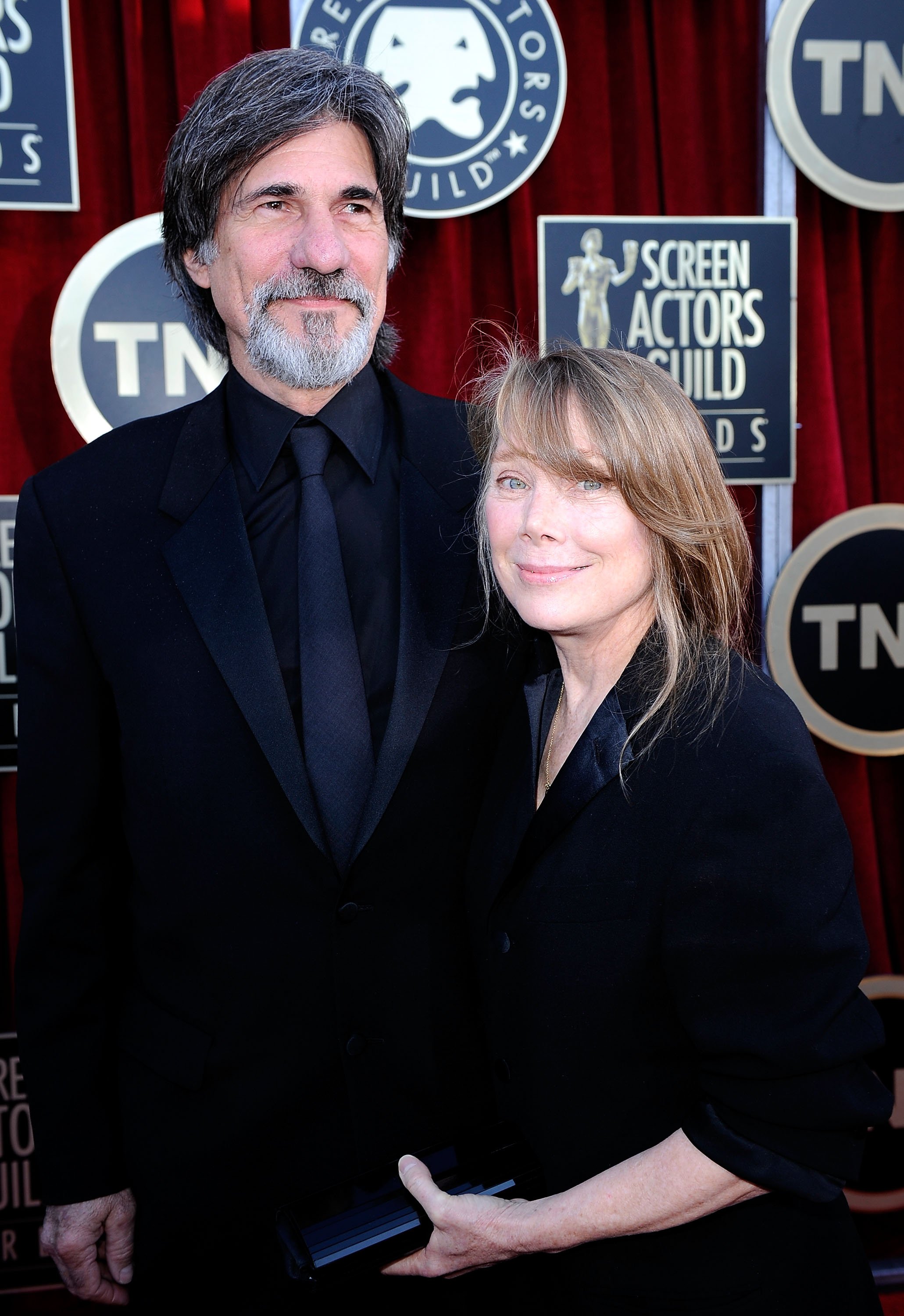 Sissy Spacek and Jack Fisk arrive at the 18th Annual Screen Actors Guild Awards at The Shrine Auditorium on January 29, 2012, in Los Angeles, California. | Source: Getty Images.
Nonetheless, Jack and Sissy started building their life as a married couple and worked together again on the 1976 film, "Carrie," which became a huge success.
The couple shared an agent and found themselves working together on the 1981 film "Raggedy Man," but they had to be careful in how they conducted themselves on set.
"The husband and wife were not allowed on the set. The director and the actress dealt with each other as professionals," Sissy explained.
The year 1981 also had a few surprises in store, as Sissy decided after featuring in nine successful films, and at the height of her career, to stop and smell the flowers of central Virginia, quite literally.
The couple purchased a 210-acre horse farm and moved out to the country after selling their Topanga Canyon home in an attempt to bring more balance to their lives.
"If you live only a movie-star life, you know only movie-star things," Sissy said. "I needed to live a regular life with normal people around."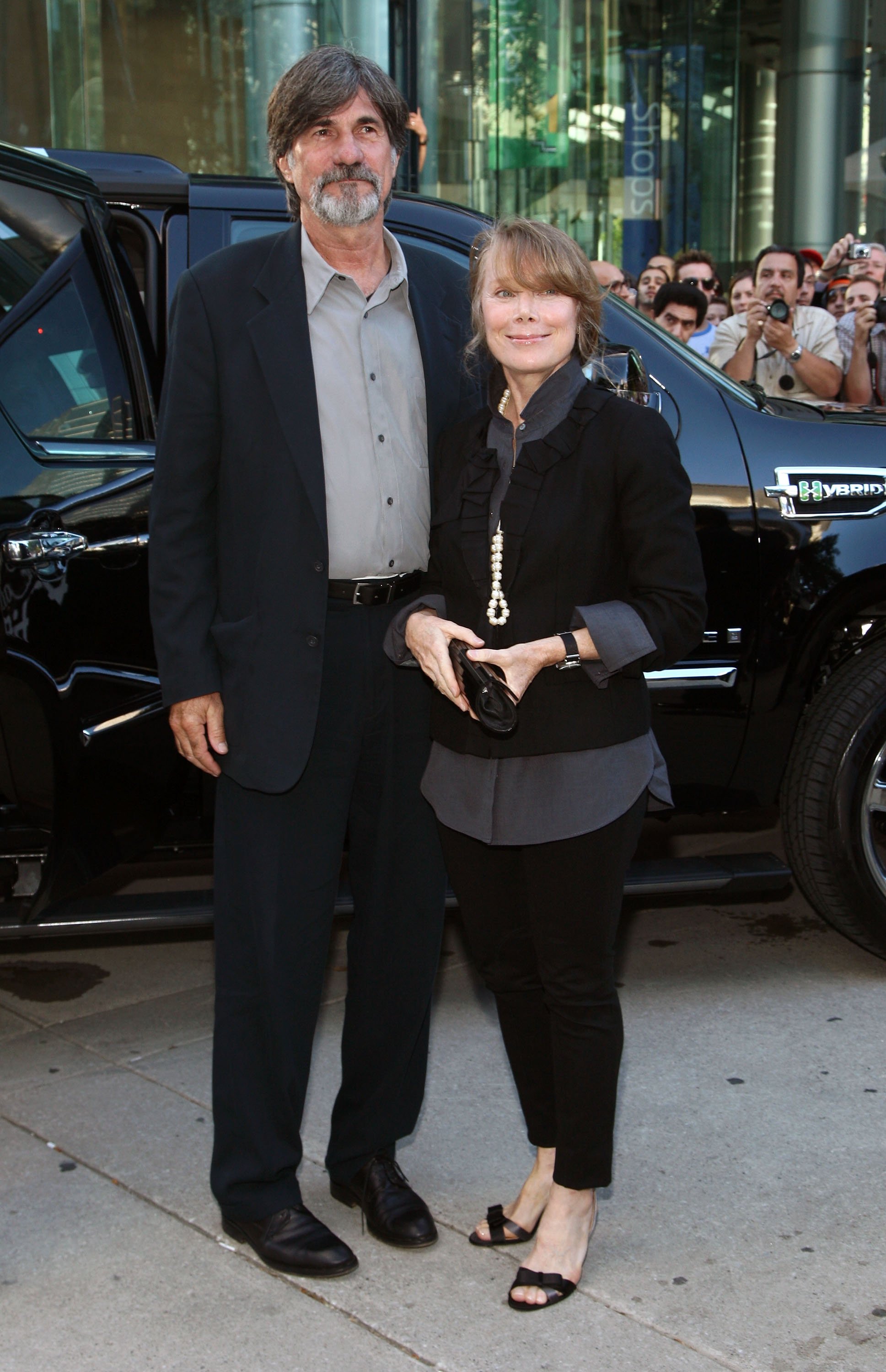 Sissy Spacek and husband Jack Fisk arrive at the ""Get Low" screening during the 2009 Toronto International Film Festival. | Source: Getty Images.
The same year, Sissy received a prediction from the psychic, Jean Dixon, who said that Sissy would give birth to a baby girl the following year.
Sissy took the prediction with a pinch of salt, after all, she had no plans on getting pregnant, and if the actress wanted to have a child, she would decide when it would happen, and not a psychic.
But much to Sissy's amazement, the prediction came to pass, and on July 8, 1982, she gave birth to her first daughter with Jack, Schuyler Elizabeth Fisk.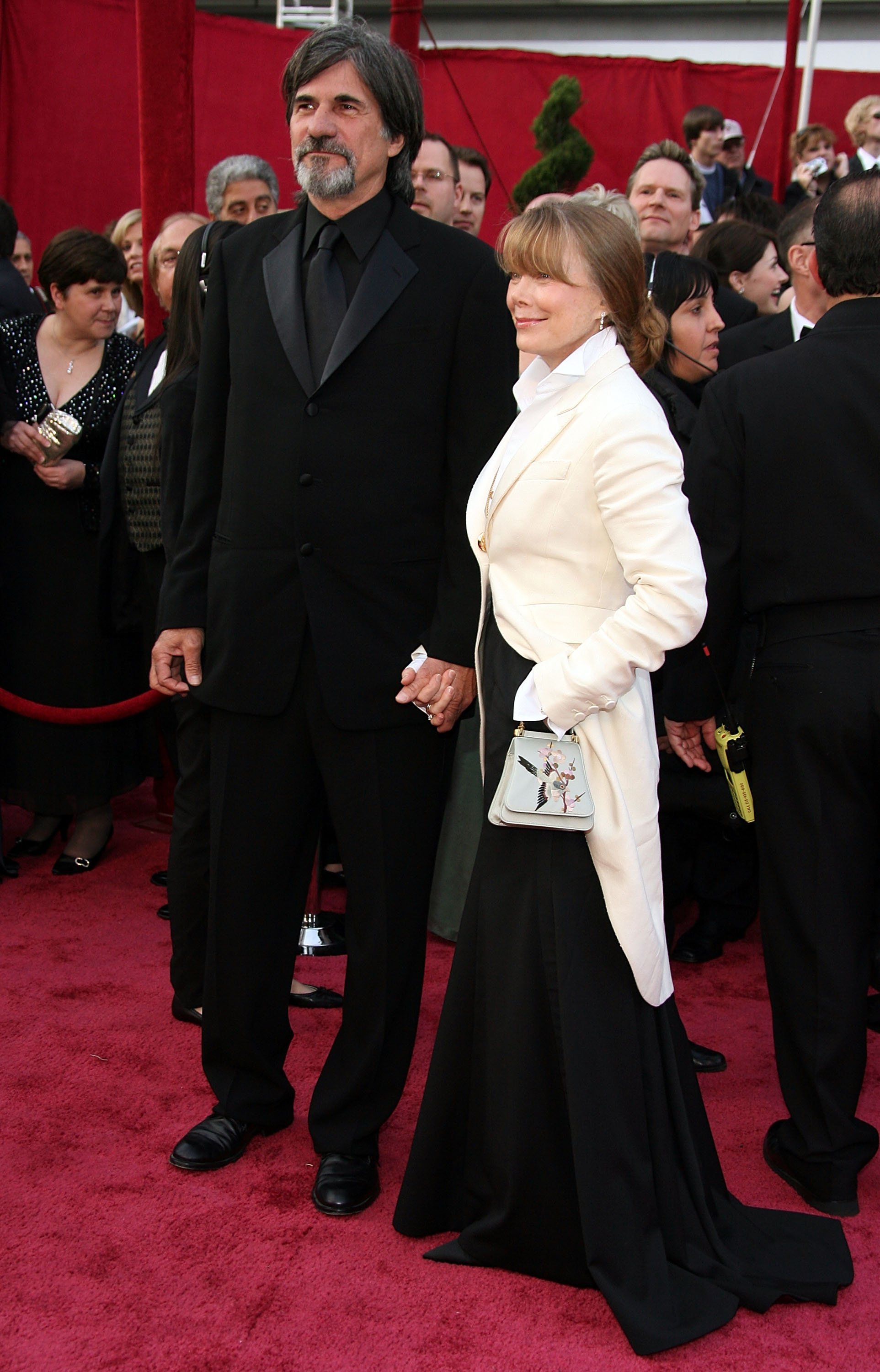 Jack Fisk and actress Sissy Spacek arrive at the 80th Annual Academy Awards held at the Kodak Theatre on February 24, 2008, in Hollywood, California. | Source: Getty Images.
Sadly, while still pregnant with Schuyler, Sissy's mother died of cancer at the age of 63. After mourning the loss of her mother and dealing with sleepless nights, diaper rash, teething, and all the other things that come part in parcel with a newborn, other problems pale in comparison as Sissy added, "Nothing freaks me out now."
In between her career obligations, Sissy became a homebody as she went grocery shopping, took care of laundry, and assisted with the training of 25 Thoroughbred and cutting quarter horses she and Jack raised.
However, the actress found unbridled joy in being a mother and seemingly insignificant encounters, like one she had at a local drugstore when Schuyler was still a baby, left her overcome with emotion.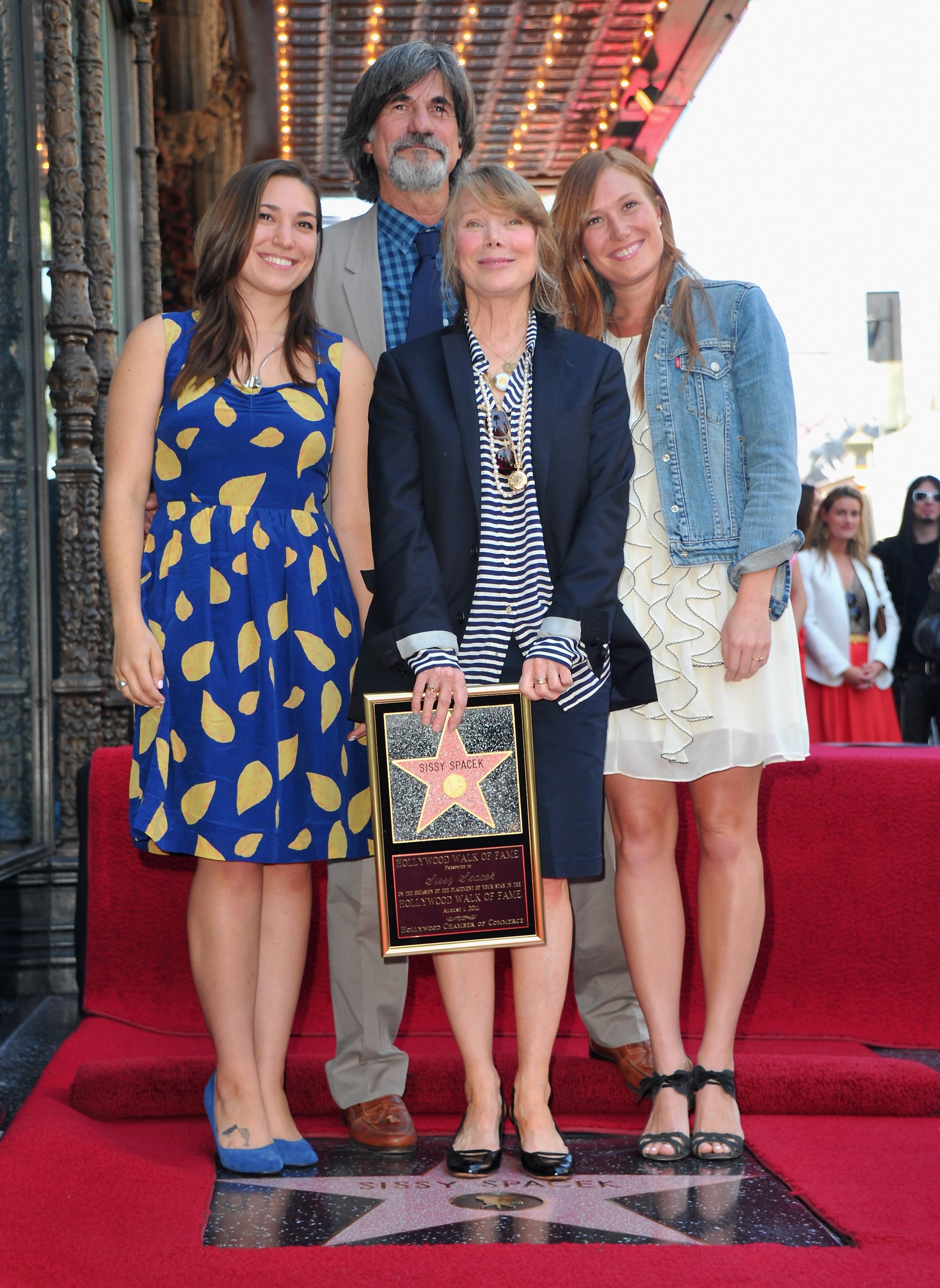 Madison Fisk, production designer Jack Fisk, actress Sissy Spacek and actress Schuyler Fisk attend the ceremony Honoring Sissy Spacek with the 2,443rd star on the Hollywood Walk of Fame in front of the El Capitan Theatre on August 1, 2011, in Hollywood, California. | Source: Getty Images.
Browsing in the aisles while waiting for Schuyler's vitamins to be refilled, an announcement suddenly blared over the intercom, "Would Schuyler Fisk's mother, please come to the prescription counter." The words made her giggle and blush. She wasn't Sissy Spacek; she was the mother of Schuyler Fisk.
Jack and Sissy worked together again in the 1986 film "Violets Are Blue," and the couple welcomed their second daughter, Madison two years later on September 21, 1988.
Working together comes naturally to Sissy and Jack, and while they count themselves as lucky, the couple makes sure to enjoy life.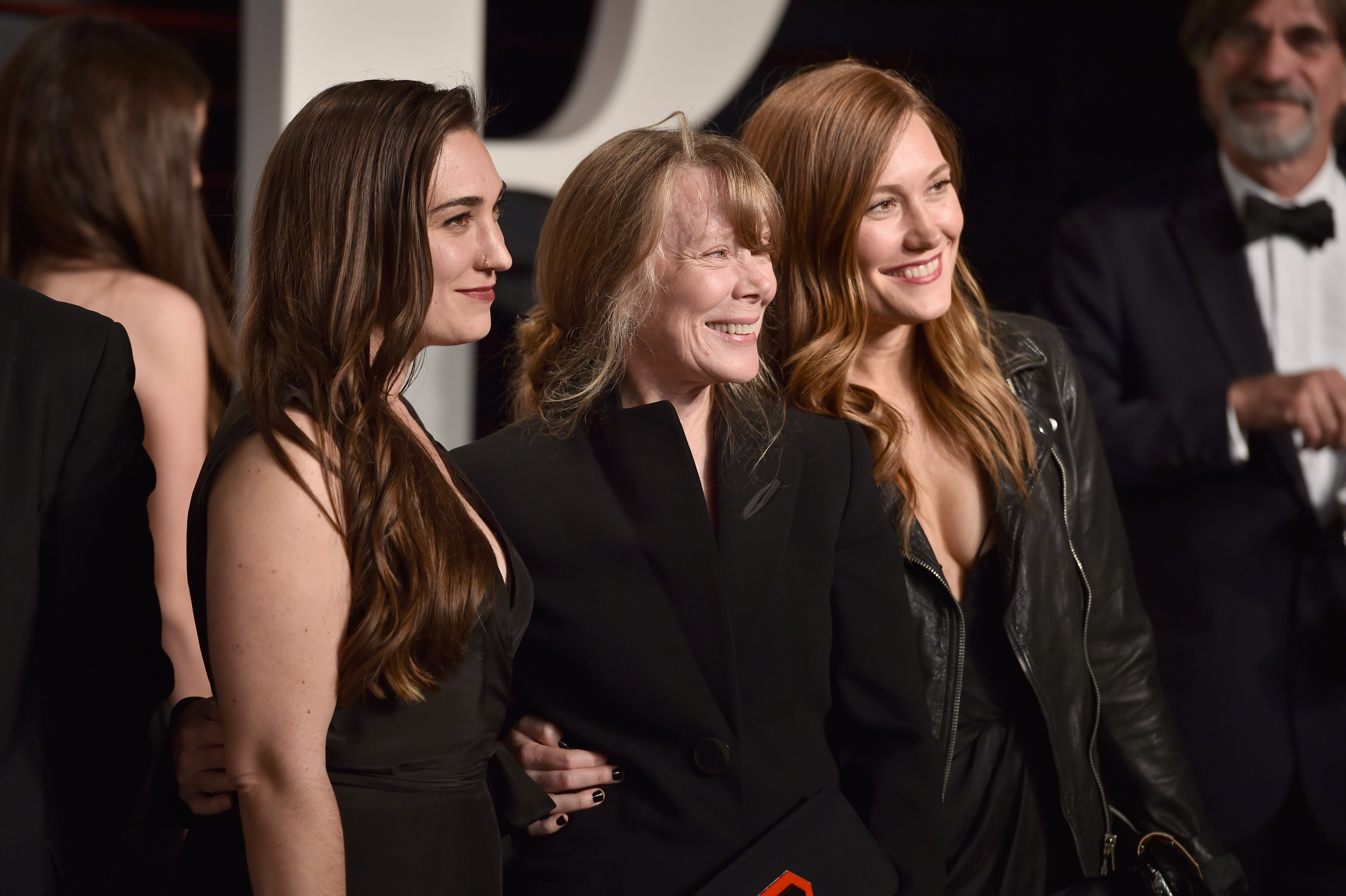 Madison Fisk, Sissy Spacek and Schuyler Fisk attend the 2016 Vanity Fair Oscar Party Hosted By Graydon Carter at the Wallis Annenberg Center for the Performing Arts on February 28, 2016, in Beverly Hills, California. | Source: Getty Images.
"First, we met working together, and throughout the 1970s, we just did almost every film together," Sissy told The Huffington Post. "We really supported one another, and we really understood the business. It was what brought us together. And we were passionate about the same things, including movie-making. And that's something that we continue to share."
The husband-and-wife team has a strong bond, even though they "never expected a lifelong relationship," and have managed to find a balance between their showbiz careers and in keeping a low profile in Hollywood.
After 40-plus years of marriage, Sissy is convinced that only the "till death do us part" of their vows can put an end to their love and commitment toward each other.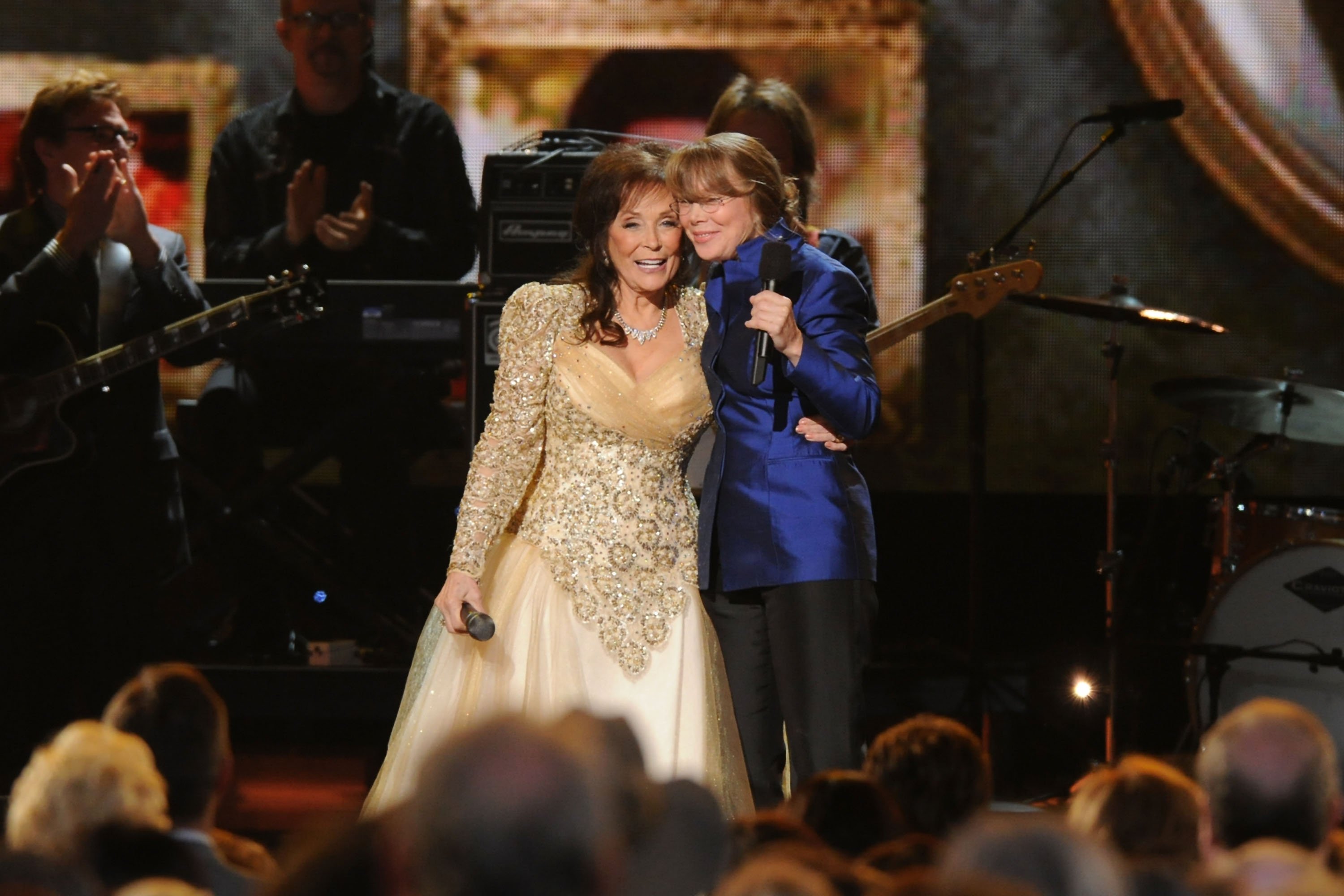 Loretta Lynn and actress Sissy Spacek speak at the 44th Annual CMA Awards at the Bridgestone Arena on November 10, 2010, in Nashville, Tennessee. | Source: Getty Images.
In October 2018, the Oscar-winning actress accepted the CMT Artist Of A Lifetime Award on behalf of the legendary singer, Loretta Lynn, who she portrayed in her autobiographical film, "Coal Miner's Daughter."
Sissy and Loretta formed a strong friendship over the years, and due to health reasons, the 86-year-old could not receive the award in person.
When Sissy took to the stage to accept the award on Loretta's behalf, the audience dabbed at wet eyes as the actress delivered an emotional speech that had even her fighting back shallow tears.
Please fill in your e-mail so we can share with you our top stories!