Usher and Rumored Girlfriend Jenn Goicoechea Fuel Dating Speculation as the Singer Reposts Her Photo
Rapper Usher and his new girlfriend's relationship is heating up as the two exchange flirty messages and selfies.
Usher and his rumored girlfriend, record executive Jenn Goicoechea, are getting cozy and exchanged flirty messages and selfies over the weekend.
Rumors of the purported romance surfaced when a photo of Usher kissing a mystery woman backstage was posted on Instagram.
They were photographed together in June at songwriter Keith Thomas' 40th birthday party in Atlanta.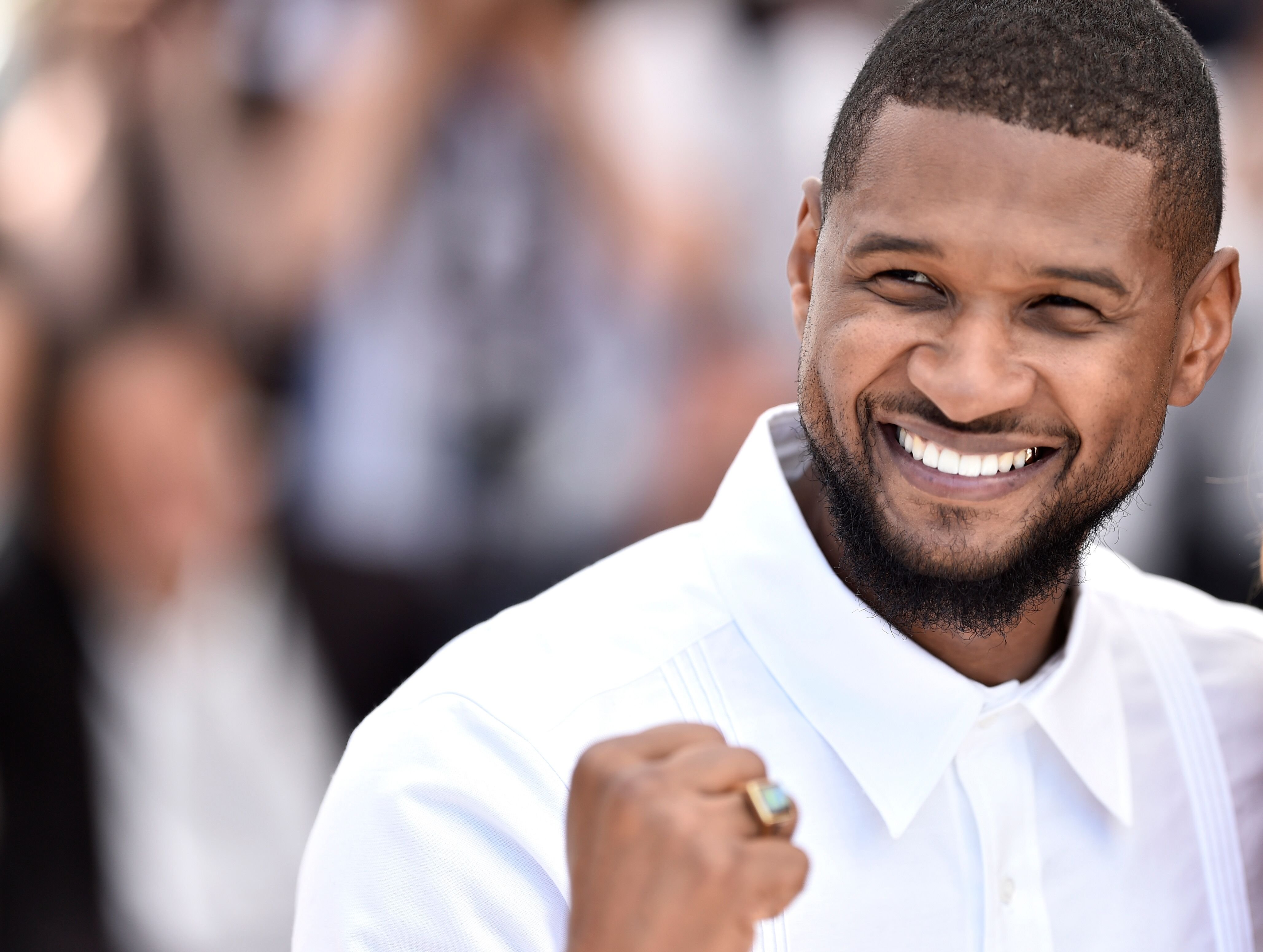 NEW GIRLFRIEND SENDS FLIRTY SELFIE
Jenn posted a selfie in a vintage Usher t-shirt, and the rapper immediately responded by reposting it with his own face pasted on her body.
Jenn posted several photos on her Instagram account of herself and Usher having a good time.
JENN GOICOECHEA'S TEASING CAPTION
One of the snaps shows Usher and Jenn at a club. The rapper is leaning down to listen attentively as Jenn whispers in his ear, her hand covering her mouth. She captioned it:
"Not sure what I'm saying or who I'm speaking too ?? But my nails look good ???"
JENN AND USHER PARTY WITH FRIENDS
In what is clearly another occasion, Jenn's post shows herself and Usher posing for a photo with a group of male friends at yet another club. She captioned the photo simply:
"Boys Club."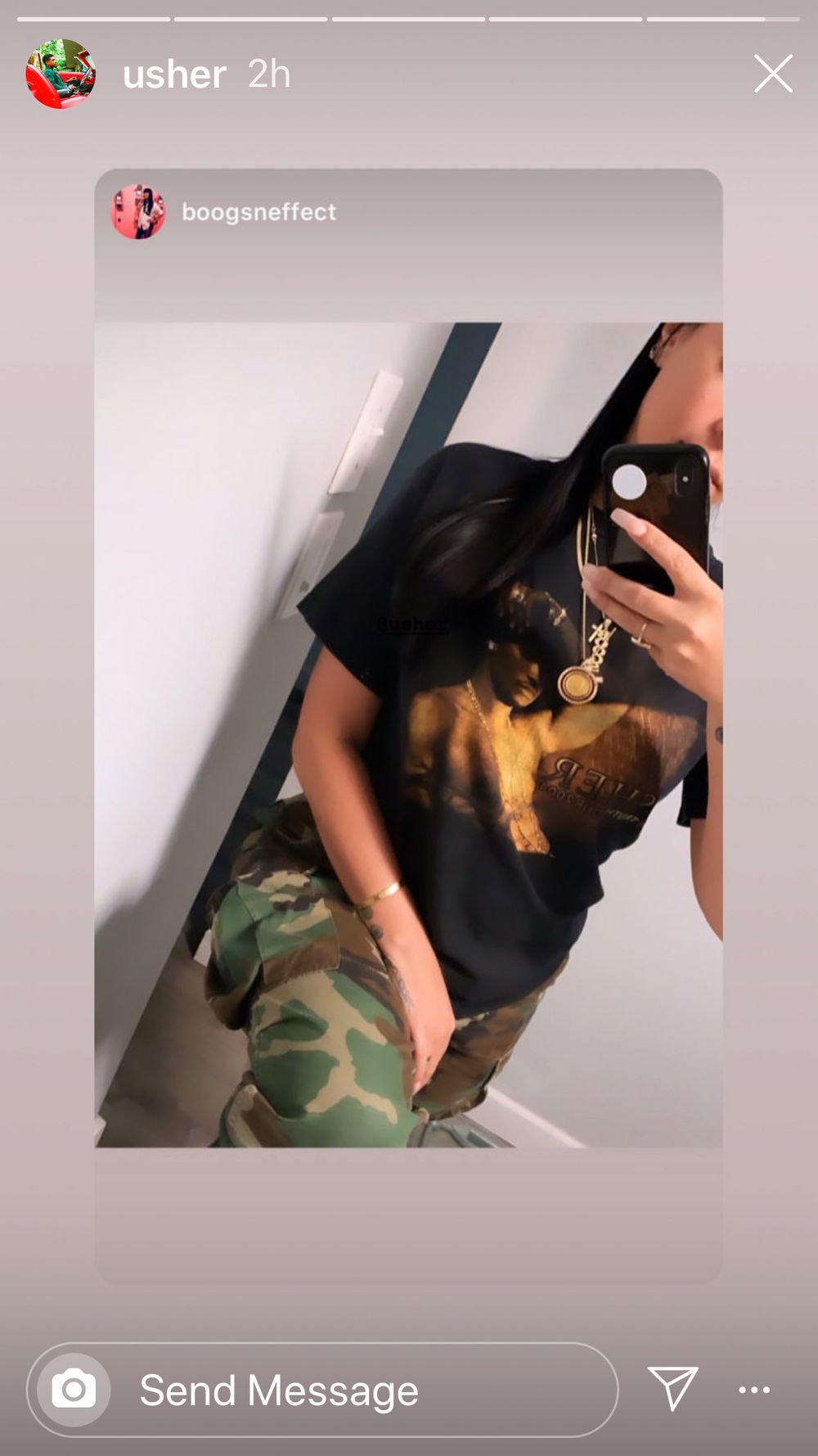 NOT A RECENT ACQUAINTANCE
But it doesn't look as if the rapper and Jenn are recent acquaintances. The couple have been seen out and about several times over the last few months.
They were photographed together in June at songwriter Keith Thomas' 40th birthday party in Atlanta.
This may the One who gets Usher to settle down.
USHER'S EX-WIFE TAMEKA FOSTER WISHES HIM HAPPY BIRTHDAY
Even though their marriage ended in bitterness and betrayal, Tameka Foster seems to have been able to move past the pain and has a great relationship with the Usher, the father of two of her sons.
To prove it, she congratulated him on his birthday and captioned a photo on Instagram:
"Happy Birthday Ush @usher … Please enjoy this trip around the sun! Many don't realize that it's always love even when it looks like hate and that you will forever remain in my soul circle… Anyway, as long as you get it. Framily Forever. and yes buddy you're slowly but surely catching up #MeetTheParents #BestMistake #Grownish #CoParenting #ThankGodForYourBarber."
Tameka and Usher Raymond share two adorable boys, Usher V and Naviyd, and lovingly co-parent them, despite the stormy end to their marriage, in 2009.