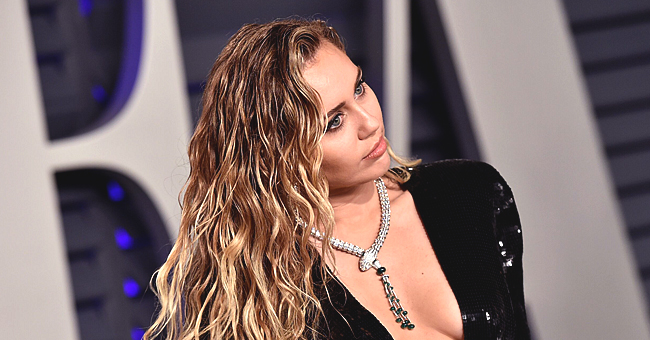 Getty Images
Miley Cyrus Responds to Backlash after Implying Being Gay Is a Choice & Gets Slammed Again
Miley Cyrus is on the receiving end of fans' fury after making what many have termed an insensitive comment about the LGBTQ+ community.
Miley Cyrus is receiving some serious heat from fans after she made an insensitive remark on Sunday during an Instagram Live session where she was gushing about her man.
Miley Cyrus attends the Saint Laurent Mens Spring Summer 20 Show in Paradise Cove Malibu, California. | Photo: Getty Images
As reported by People, It began when the "Slide Away" crooner was praising her new boo, Cody Simpson, for helping her fall in love again after splitting from Liam Hemsworth.
Telling her followers how she used to be hard before meeting Cody, Miley said:
"I was just being like, I don't know, feminists hardcore vibes and just not allowing anyone in. There are good men out there guys, don't give up."
She continued:
"You don't have to be gay. There are good people with [expletive] out there. You just gotta find them."
While Miley might have said the statement to address her quick fling with Kaitlynn Carter after the end of her marriage, members of the LGBTQ+ community weren't pleased with the fact that she believes people choose to be gay, PopCulture reports.
They also didn't like the fact that she suggested people become a part of that community because they couldn't find a good man.
After the concerns raised about her comment, Miley took to Twitter to address the controversy. She wrote:
"I was talking [expletive] about sucky boys, but let me be clear. YOU don't CHOOSE your sexuality. You are born as you are. It has always been my priority to protect the LGBTQ community I am a part of. Happy Monday!"
Nevertheless, her statement was not enough to appease the fans. A fan warned:
"Jokes like that aren't funny. They cause stigma."
Another advised the singer to stop sharing so much of her personal life and think before she speaks. A hurt fan wrote:
"I've lost so much respect for you. If you were truly a part of the LGBTQ community, you would have never said those things. Your words were so hurtful!"
Another user suggested that Miley only cared to apologize because she wants people to still listen to her music.
As revealed by TMZ, Miley's remark about choosing to be gay because all guys were evil was a subtle shot at her ex-husband Liam Hemsworth.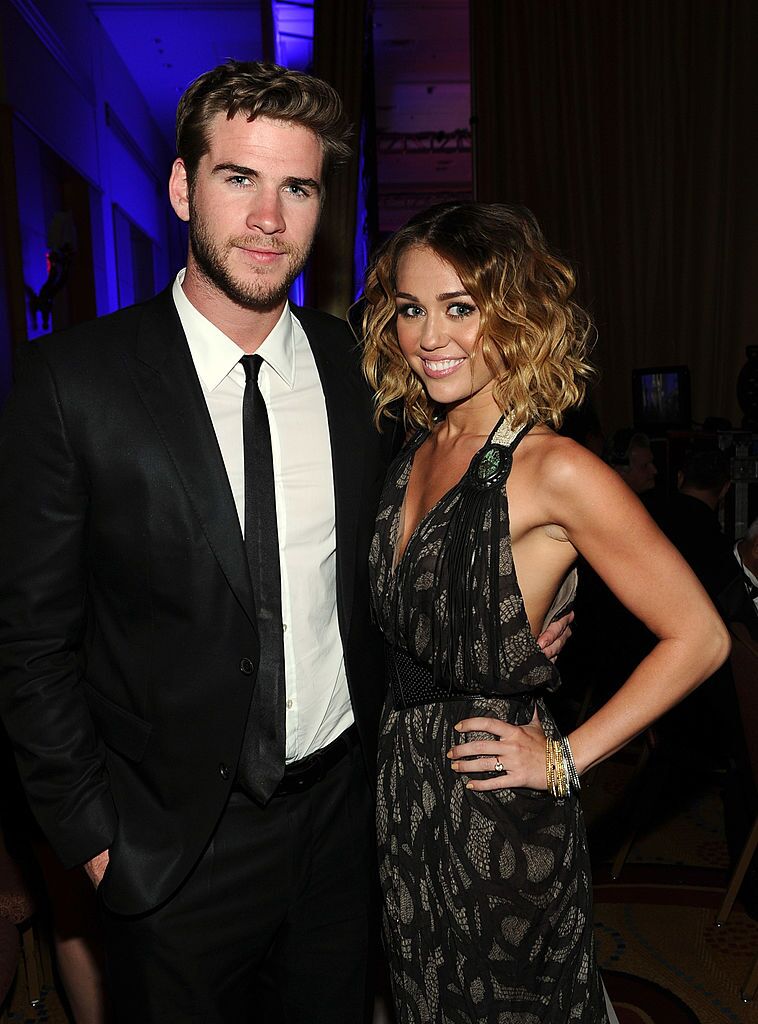 Miley Cyrus and Liam Hemsworth at Muhammad Ali's Celebrity Fight Night XVIII. | Photo: Getty Images
She insinuated that she opted to go for Kaitlynn Carter immediately after her break up from Liam because he was not a good guy.
We can only wait to see how long this blowback on Miley lasts.
Please fill in your e-mail so we can share with you our top stories!