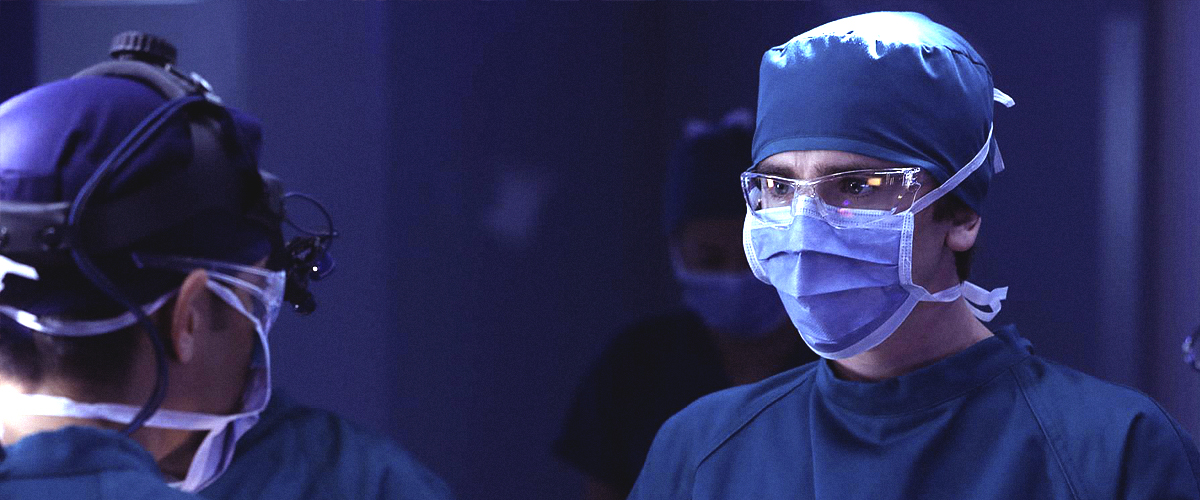 facebook.com/The Good Doctor
'The Good Doctor' Recap: Shaun Leads His First Surgery, and It's Hitting Fans in 'All Feels'
On the latest episode of "The Good Doctor," Dr. Shaun Murphy finally got the big opportunity of leading his first surgery. However, things went awry really fast, and fans had mixed feelings about the emotional episode.
Season 3 Episode 5 of the ABC medical drama follows resident Shaun Murphy (Freddie Highmore) on one of the biggest days in his career when he's finally assigned the lead on a surgery.
On the other hand, the good doctor has to deal with some intimacy issues that have been foreign for him until now.
Going slow and getting the big news
The episode, aptly titled "First Case, Second Base," starts with Shaun and Carly (Jasika Nicole) having a date movie night at her house. However, when things start to get heated up, Shaun backs away and says they should stick to their agreed schedule for kissing.
The following morning, Murphy discusses the situation with Lea, explaining that while Carly gets handsy, he prefers to touch one thing at a time.
Lea then advises Murphy to discuss these intimacy boundaries with Carly.
However, in the middle of their discussion, Murphy gets an exciting text: he's been assigned his first surgery as lead surgeon.
Dr. Audrey Lim assigned Shaun to Beth Eckert (Stacie Greenwell), a chef that was diagnosed with esophageal cancer. According to the doctors, an esophageal resection will render Beth cancer-free, and she won't need a feeding tube.
Outside, Dr. Marcus Andrews (Hill Harper) approaches Lim, and we found out that Beth was originally intended to be Dr. Alex Park's patient. Although Lim defends her decision to give Shaun the case, Andrews believes she's coddling the resident.
Things start going down south
Meanwhile, Park (Will Yun Lee) assures Shaun he's happy for him and his first surgery.
Shaun says he's not nervous and seems optimistic about the surgery until an MRI reveals that Beth had extensive scar tissue and will need a feeding tube after all.
Lim asks Park to share the news with the patient since Shaun's communication skills are not his strong suit, but Andrews ends up forcing Shaun to talk with Beth anyway.
Of course, Shaun's wording and delivery leave Beth uneasy, and this causes for her to ask for a new surgeon.
Distressed about it, Shaun tries to leave the hospital, but Lim stops him and tells Beth that she will have to trust Shaun or get transferred to another hospital. Beth accepts to leave the surgery in Shaun's hands.
Good luck kiss and more
The next morning, Shaun bumps into Dr. Glassman (Richard Schiff), who asks if he's nervous. Shaun says he's not, but Glassman reminds him every surgeon gets nervous with their first surgery.
The older doctor gives Shaun a red cap that he wore on his first surgery many years ago, and the good doctor goes to prepare for the operation.
While he's watching a surgery video in Japanese, Carly arrives to give Shaun a pair of good luck kisses.
She also tells Shaun they should be open about their likes and dislikes, and in a bold move, she says they're holding off kissing because there's something else she wants him to touch, leading his hand to her chest.
The exchange served as comic relief before the surgery, with Carly asking, "So, what do you think?" and Shaun replying: "You… don't have any lumps."
Shaun has an unexpected meltdown
Later in the operation room, everything seems to be going smoothly until Shaun starts having a meltdown out of nowhere.
He pulls off his mask and starts repeating "No!" over and over until he storms out of the room.
Andrews pages Lim and follows Shaun outside alongside Park.
When Lim arrives, Shaun is still in a state of panic, so she tells Park to take over the surgery. However, Park refuses and explains that Shaun is just seeing something they don't see, as he tries to calm him down.
After getting deep breaths, Shaun can explain that there is a much larger area of tumor-free esophagus than he anticipated, and there's a different reconstruction method they can use that will prevent Beth from utilizing a feeding tube.
The procedure is a Japanese one, but it's too complicated for a third-year resident to perform. So, Shaun has to give up the surgery, and instead, he walks Lim and Andrews through it.
Lim later assures Shaun that he'll get another chance soon.
The aftermath of the surgery
Although Beth's surgery was a success, Lim and Andrews have different opinions on the whole situation.
For Andrews, Shaun failed his first surgery by storming out of the operating room. Lim disagrees, focusing instead on their team effort.
"We don't work alone," she said. "Shaun came up with an idea, Park got it out of him, I approved the surgery and you — the only reason Shaun is working here is because you believed in him. Yay, team!"
Later, Shaun visits Carly at her home and asks if he can check her other breast. For lumps, of course.
Fans' reactions
Like Andrews and Lim, fans had mixed opinions about Dr. Shaun's first turn at the bat in the surgery room.
While most fans said they were excited, emotional and proud of Shaun for putting the patient's need above everything else, others agreed with Andres and said Shaun's meltdown should have caused several sanctions in real life.
Read some of the reactions below:
"The Good Doctor" airs Mondays at 10 p.m. ET on ABC.
Please fill in your e-mail so we can share with you our top stories!