Lori Loughlin & Her Husband Reportedly Hit with New Federal Charge in College Admissions Scandal
The U.S. Department of Justice has announced that Lori Loughlin and her husband, Mossimo Giannulli will face an additional federal charge for their role in the national college admissions scandal.
In a press release from the U.S. Department of Justice, Lori Loughlin, her husband, Mossimo Giannulli and nine other defendants have each been charged with one count of conspiracy to commit federal programs bribery. The press release states:
"[The defendants] conspired to commit federal program bribery by bribing employees of the University of Southern California (USC) to facilitate their children's admission."
Lori Loughlin and husband Mossimo Giannulli join others who face an additional bribery charge after pleading not guilty in the college admissions scam https://t.co/dg9YU73QTp pic.twitter.com/cxteYtKB8j

— CNN Breaking News (@cnnbrk) October 22, 2019
According to PEOPLE, federal programs bribery constitutes a theft or bribery of an organization that receives more than 10,000 in federal funds. In the case of such charges, the U.S. Penal Code often imposes a penalty of up to 10 years in federal prison.
Before the new charges were announced, Loughlin and Giannulli were facing up to 40 years in prison for money laundering conspiracy, conspiracy to commit mail and wire fraud and honest services mail and wire fraud. 
On March 12, the U.S. attorney's office in Massachusetts indicted Loughlin and Giannulli in a nationwide scam to pay for students to get admission into elite schools. 
The investigation dubbed "Operation Varsity Blues" involved over 50 parents, coaches, admissions counsellors and exam proctors. 
The couple are accused of paying admissions consultant William "Rick" Singer $500 000 to falsely entitle their daughters Olivia Jade Giannulli and Isabella Rose Giannulli as recruits to the USC crew team, even though they had never participated in the sport in high school.
"Desperate Housewives" star, Felicity Huffman is the first person who has been sentenced for her involvement in the scam. She accepted the prosecutor's plea deal and is currently serving 14 days in prison.
Earlier in the month, U.S. Attorney Andrew E. Lellling said that he hopes to push for the couple to get a harsher sentence than Huffman. Speaking about the new charges he says:
"Today's charges are the result of ongoing investigation in the nationwide college admissions case. Our goal from the beginning has been to hold the defendants fully accountable for corrupting the college admissions process through cheating, bribery and fraud.  The superseding indictments will further that effort."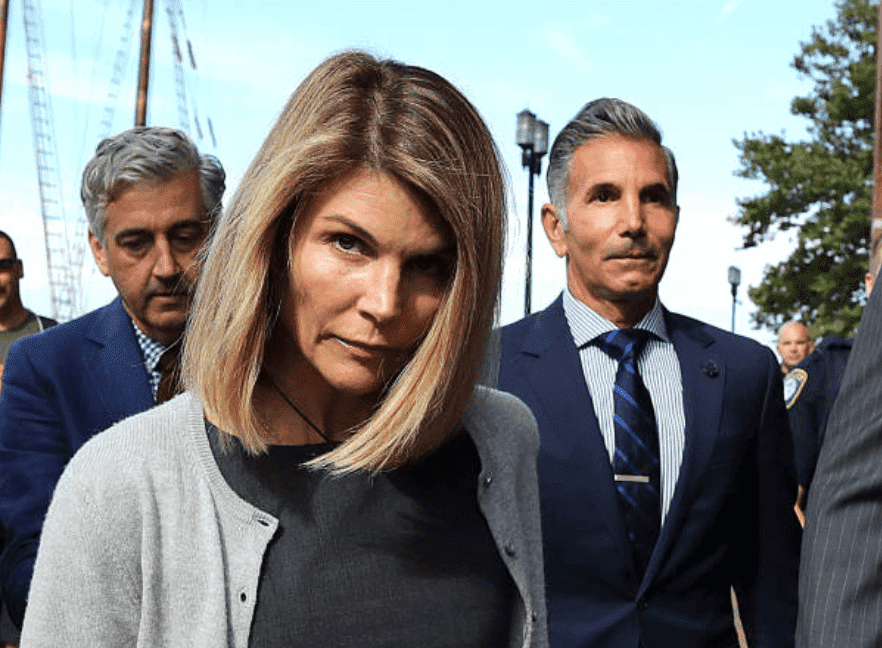 It reported, after the probation department's sentencing report on Huffman determined that no one suffered any substantial loss from her actions, it has opened up several options for Loughlin to accept a plea deal
Currently, Loughlin and Giannulli maintain their innocence. They have rejected a plea deal and are awaiting trial for 2020.