The Sun: Arnold Schwarzenegger Was Back in Gym Soon after Open-Heart Surgery
After suffering life-threatening complications during open heart surgery, Arnold Schwarzenegger reveals that it didn't take him long to get back in the gym.
While undergoing a routine catheter valve replacement in 2018, complications during Arnold Schwarzenegger's surgery forced him undergo emergency open heart surgery.
According to The Sun, Schwarzenegger says his emergency surgery didn't scare him, instead he was more concerned about recovery and getting back in shape in time to film Terminator: Dark Fate.
At 72-years-old, the action hero says that he spent very little recovering at home and was back in the gym in no time. However, he admits it wasn't easy, he explains:
"It gets a little bit harder the older you get. The body is not as forgiving as it used to be. But you just have to train more, you have to do more reps. That's what it's all about."
Reprising his role as the "Terminator," Schwarzenegger tells Alison Hammond that he performed his own stunts for the movie. Talking about his endurance he says doing his own stunts have him feeling much younger, he jokes:
"I feel maybe like I'm 50 years old now. Not like I'm 72. I did a lot of the stunts and the kicking and the fighting and I didn't run out of energy."
Sharing details about the movie he reveals that the 6th installment has brought back members of the original cast, along with new leading actors, he says:
"Terminator will be very surprising to people because it's not just a great story, Linda Hamilton is back. It's not just a big action movie."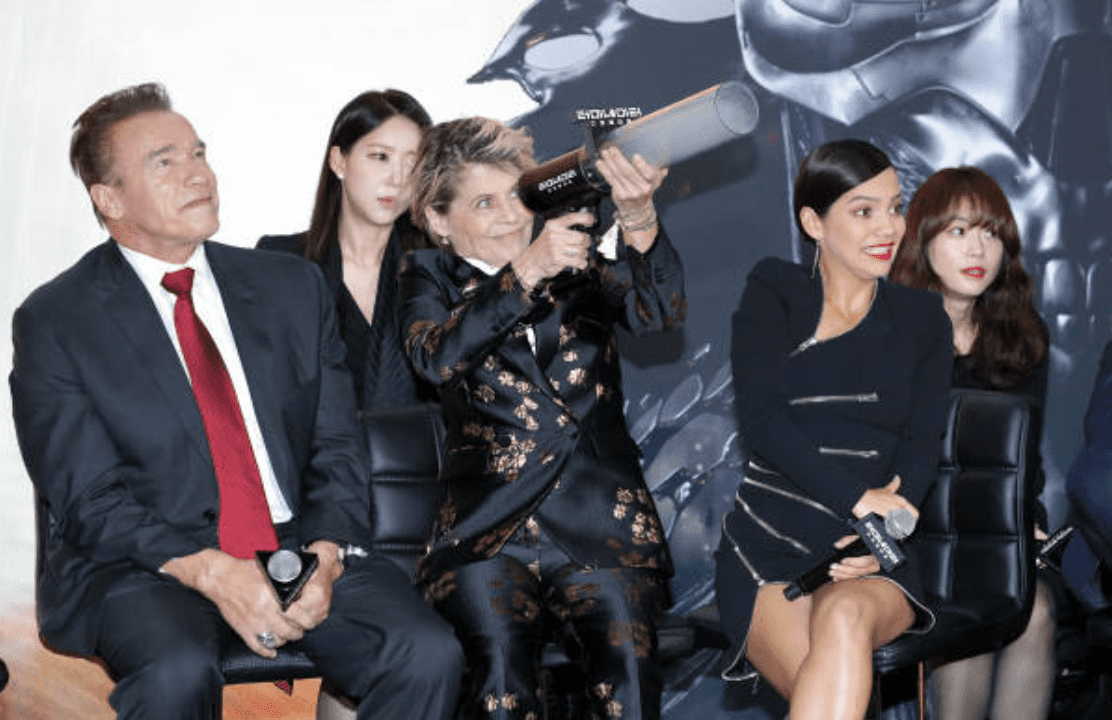 "I had tears coming down my eyes when I watched it. The only other time that happened was Terminator 2," he reveals about the latest sequel.
Starting off his career as a bodybuilder when he moved to the United States, Schwarzenegger says that in the 1980's he helped transition Hollywood from the skinny action hero types to the muscular heroes we see today.
As he embarks on promotional tours for the movie, Schwarzenegger shares that not much has changed since reuniting with Hamilton, except for the fact that he can't fit into his old costumes from the 1984 and 1991 "Terminator" films. Disappointed he said he's had to adjustment his waistline a few inches.