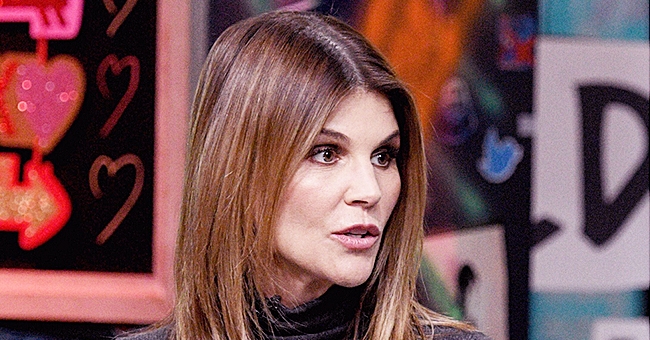 Getty Images
People: Lori Loughlin Is Reportedly Terrified about New Federal Charge in College Admissions Scandal
"Full House" star Lori Loughlin and her husband, Mossimo Giannulli, are reportedly "stressed out" and scared about getting a harsher sentence as additional court charges surface.
The famous couple, alongside actress Felicity Huffman, is amongst the 50 parents revealed to have paid large amounts of money to get their children accepted into elite colleges.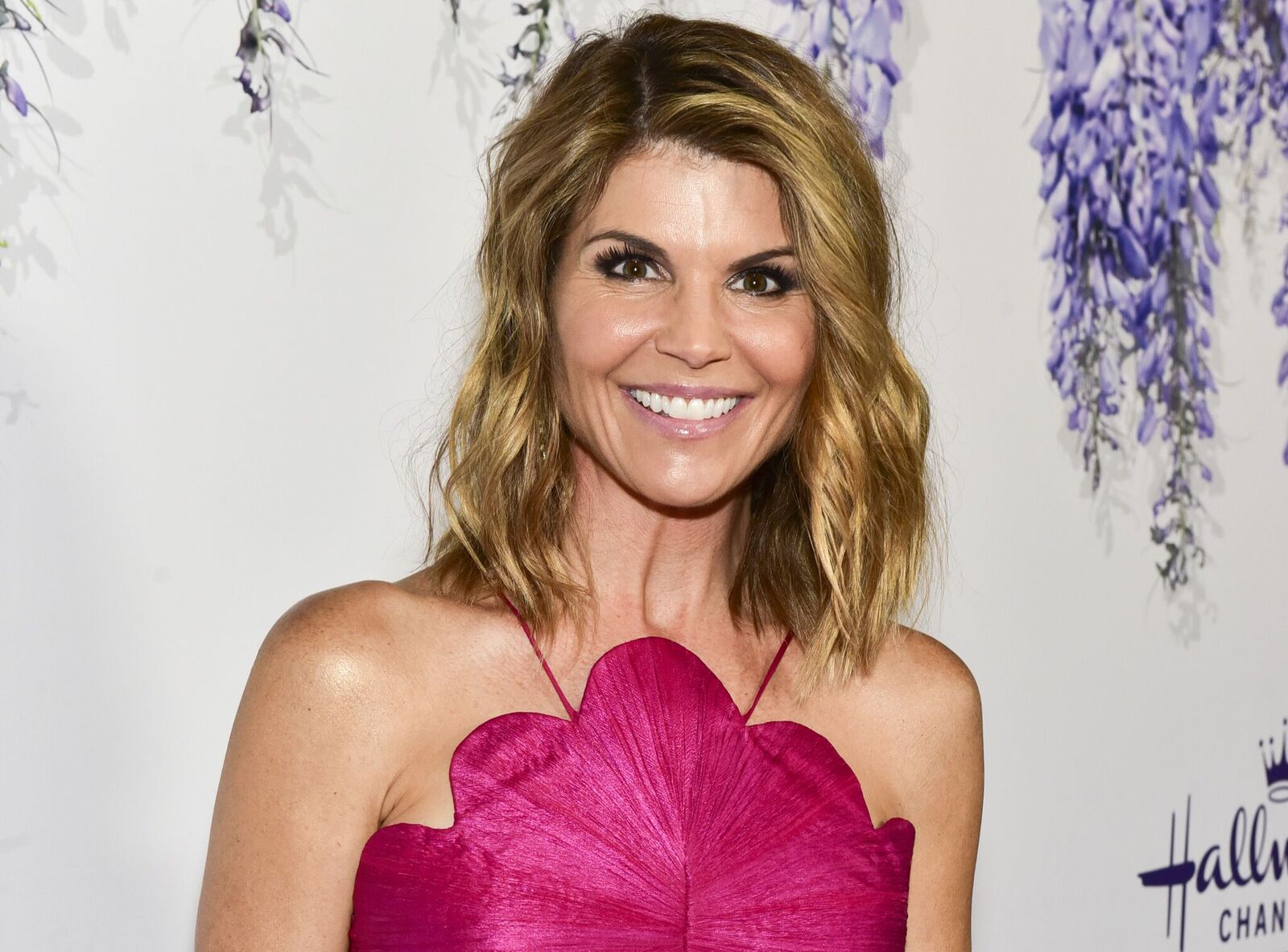 Lori Loughlin attends the 2018 Hallmark Channel Summer TCA at a private residence on July 26, 2018 in Beverly Hills, California | Photo: Getty Images
THE GIANNULLI COUPLE EACH FACE NEW FEDERAL CHARGES
Unlike Huffman, who has received a court ruling, the Giannulli couple still awaits trial, and from new reports by PEOPLE, the wait is "terrifying" as new charges surface.
On Tuesday, Lori Loughlin and Mossimo Giannulli were each charged with one count of conspiracy to commit federal programs bribery.
The official press release states that the couple, and nine others, who remain anonymous, "conspired to commit federal program bribery by bribing employees of the University of Southern California (USC) to facilitate their children's admission."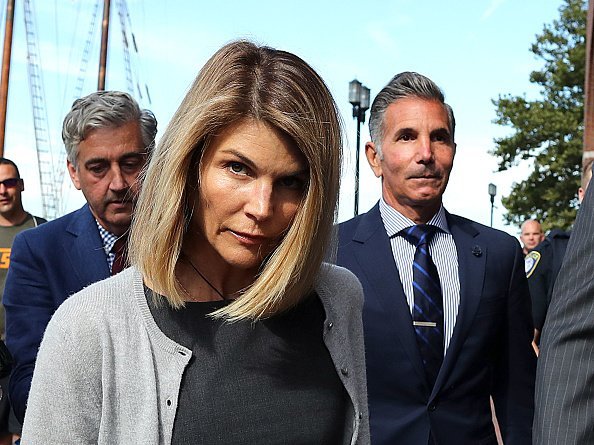 Lori Loughlin and her husband Mossimo Giannulli, right, leave the John Joseph Moakley United States Courthouse in Boston on Aug. 27, 2019 | Photo: Getty Images
"THE STRESS IS ABOUT TO BREAK THEM," A SOURCE SAYS
The new update has reportedly heightened the couple's fear as they await a court sentence. An unidentified source allegedly close to the couple told PEOPLE:
"They feel like this is David versus Goliath. This stress is about to break them."
The fear of the widely-acclaimed duo is indeed not baseless as they face a sentence of up to 10 years in federal prison.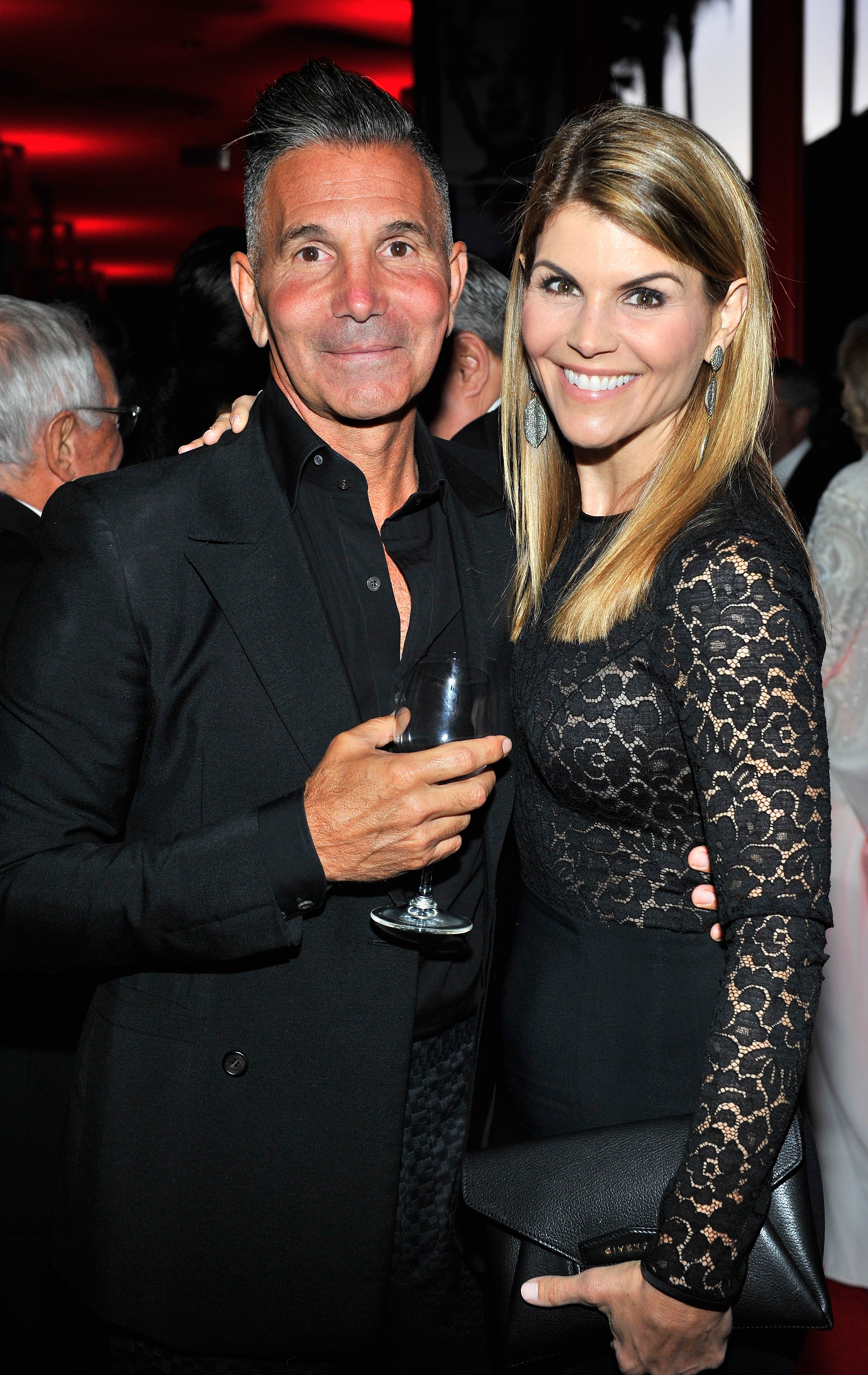 Lori Loughlin with husband Mossimo Giannulli at LACMA's 50th Anniversary Gala | Photo: Getty Images
The source also described Loughlin's reaction to the progression of the scandal as one full of anger, sadness, and even most noticeably, terror.
The same source further explains that the award-winning actress particularly feels like she is "a scapegoat." The source said,
"They could have charged her with all of this last spring. But they waited."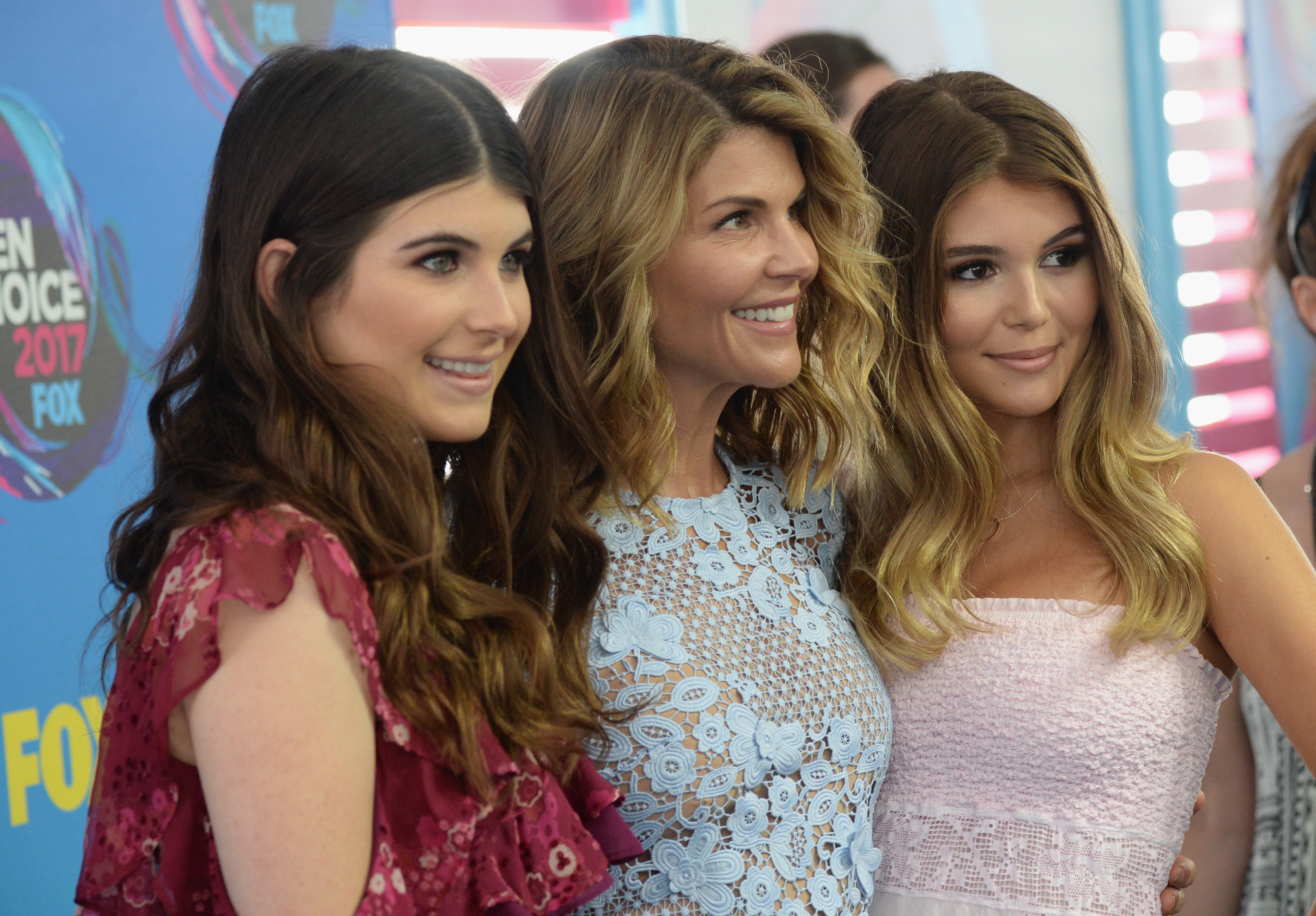 Lori Loughlin with daughters Isabella Rose and Olivia Jade at the 2017 Teen Choice Awards | Photo: Getty Images
THE COUPLE HAVE ALLEGEDLY DECIDED TO STAY UNITED NO MATTER WHAT THE OUTCOME OF THE UPCOMING TRIAL IS
One source of comfort for the gorgeous star, however, is how her bond with Mossimo seems to have grown stronger against the adversity.
According to reports, the couple has decided to stay "united" amidst the embarrassing scandal and even after the court's final judgment, no matter what it may be. An insider tells PEOPLE,
"Their marriage is solid. They love each other."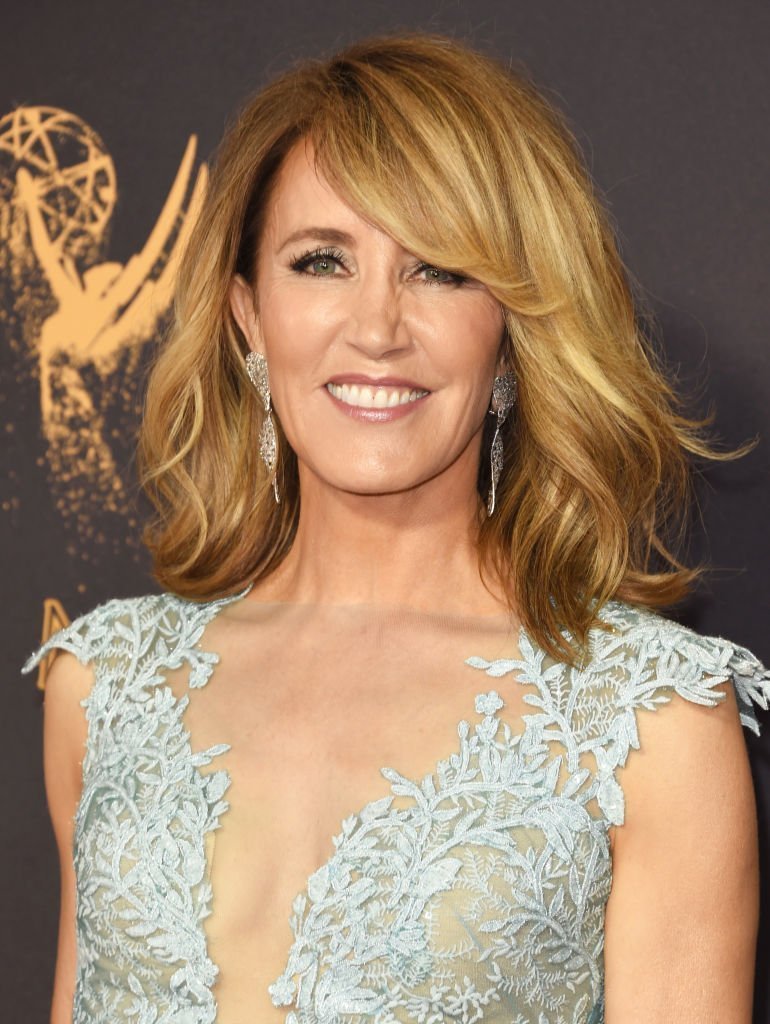 Felicity Huffman at Microsoft Theater on September 17, 2017 in Los Angeles, California | Source: Getty Images
The couple, alongside their children, are going to need that healthy support system as a U.S. attorney openly declares that he is most "likely" going to push for the couple to get a "harsher" sentence than fellow celebrity, Felicity Huffman.
Please fill in your e-mail so we can share with you our top stories!