Kim Kardashian Claims That She Is Done Having Kids after the Birth of 4th Child Psalm
Reality star Kim Kardashian is not keen on having a new addition to her family.
The "Keeping Up with the Kardashians" star said she prefers not to have another child after the birth of her fourth child, Psalm West.
"I feel so complete. I really do feel like four [children] is the perfect number for me. I feel so full in the best way, but I'm done," she said in a recent KUWTK episode that focused on the birth of her son Psalm via surrogacy.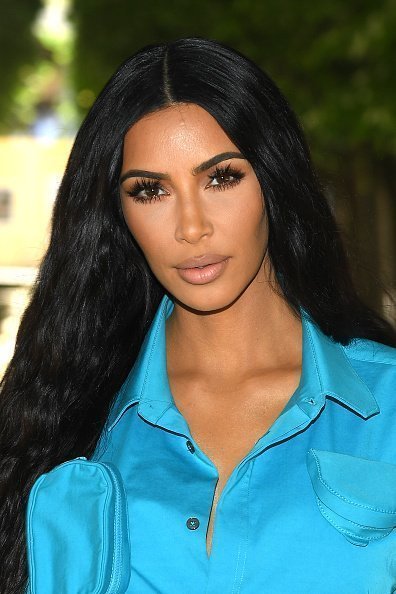 SWIFT CHILDBIRTH
Psalm was born at 7:02 p.m. on May 9, 2019, weighing a healthy 6.5 lbs.
"Our surrogate is so amazing," Kim said. "She had the easiest delivery. She pushed literally maybe one time."
Kim and Kanye West welcomed their fourth child ahead of their fifth wedding anniversary. Their three other children are North, Saint, and Chicago.
Kim said she wanted their fifth wedding anniversary to be extra-special, now that they are parents to four children.
She praised her husband for his emotional support for her as they waited for the birth of their fourth child.
"Things are definitely more chaotic like all the time, but I make it a serious point to spend time with him," she told Scott Disick in the episode.
She added, "Kanye knows that I've had such anxiety with the new baby and everything going on. He's stepped up so much and has been the most amazing dad, playing all the games with the kids and things like that."
RENEWING THEIR MARITAL VOWS
Grateful to her husband, Kim arranged a private vow renewal celebration on their anniversary. Her family was around to celebrate the special occasion with the couple.
"I think it's so special that all four of our kids are here," she said. "It'll just be really sweet, and I'm excited that everyone is coming over."
Prior to Psalm's birth, Kim admitted that the gun violence in America has made her afraid of having more children.
In one episode of "Keeping Up with the Kardashians," the 38-year-old mother shared her anxiety over the school shootings.
"The world is just so different now than when I grew up, so I've been kind of hesitant about having more kids," she said.