Monica's Ex-Husband Shannon Brown Leaves Flirty Comment on Her Pic after Trying to Give Away His Wedding Ring
Shannon Brown's posts regarding his divorce from singer Monica have fans confused.
Ex-NBA player Shannon Brown has posted a few bizarre messages on social media that seem to indicate he is ambivalent about his divorce from singer Monica.
In one post he indicates he is discarding his wedding ring, in another, he is flirting with her...
It may be that the two, who were happily married for 8 years are now finding their attraction rekindling.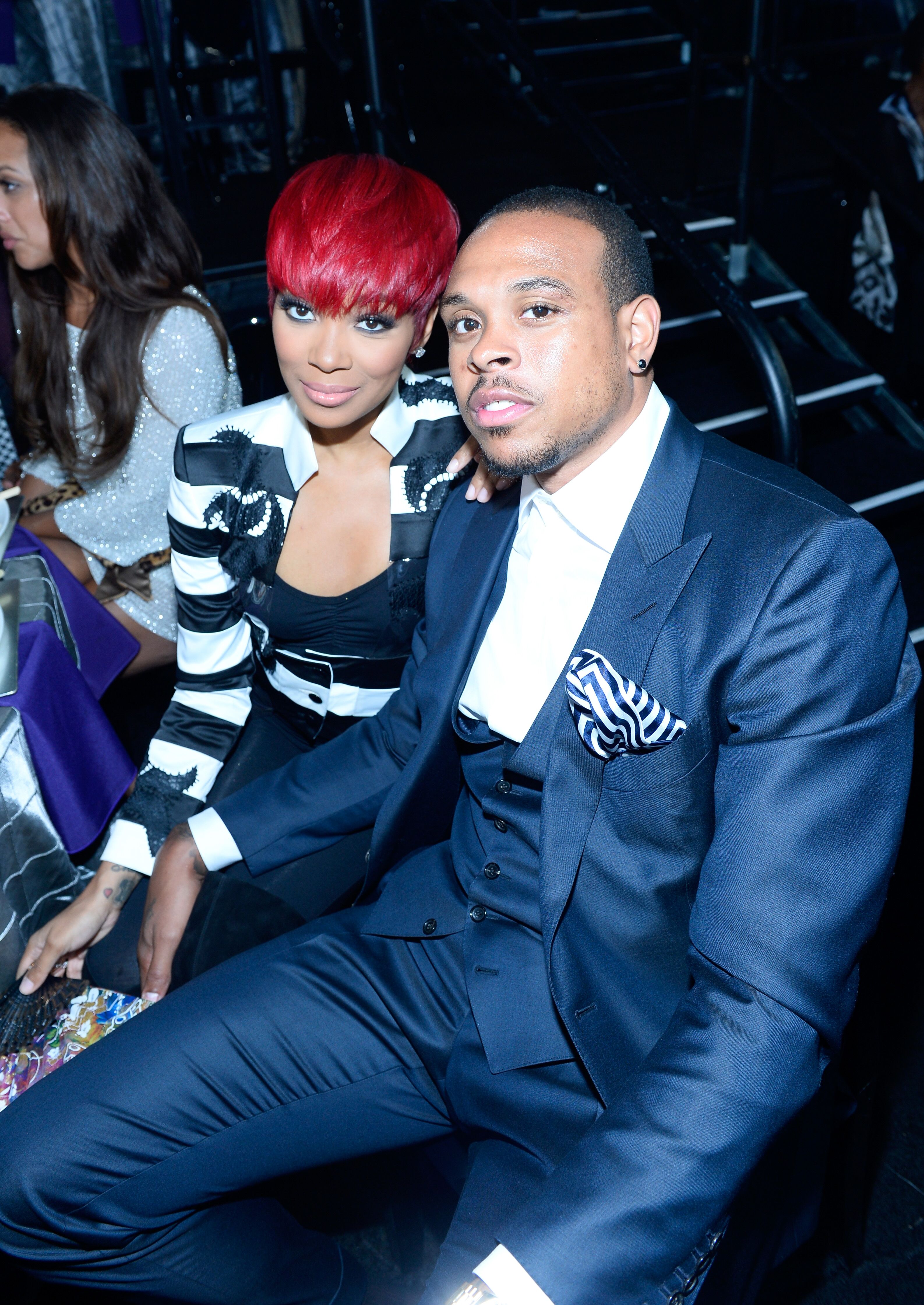 SHANNON BROWN WANTED TO GET RID OF THE RING
Shannon shared a video slide show of his admittedly spectacular gold and diamonds wedding ring, and his sour comment was that he was ready to do a "giveaway."
His followers were not impressed by his remark, and Shannon removed the caption and replaced it with the harmless "Bling bling."
SHANNON BROWN LOOKS TO THE FUTURE
Shannon then posted another message, captioning a photo of himself with a basketball in hand, looking up with a determined look on his face. He captioned it:
"As I move into the next phase of my life this picture pretty much sums up the approach I take in whatever it is I do. The word I hear people call me a lot is OPTIMISTIC and that word describes me very well. Nothing is ever out of reach or too hard to accomplish."
Cryptic and mysterious, until you factor in Shannon's next interaction on Instagram.
SHANNON BROWN FLIRTS WITH HIS EX-WIFE ON INSTAGRAM
Sharp-eyed fans noticed that when Monica posted a stunning photo of herself on Instagram, Shannon couldn't resist a flirty comment. He wrote:
"That stare does something to me!!!!"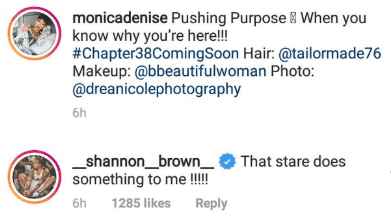 SHANNON AND MONICA - IT AIN'T OVER TIL THE FAT LADY SINGS
The post that elicited the flirty remark from Shannon showed the stunning Monica sitting on some steps with dark glasses in hand, staring directly into the camera. She captioned it:
"Pushing Purpose ? When you know why you're here!!!"
It may be that the two, who were happily married for 8 years are now finding their attraction rekindling. They wouldn't be the first couple to divorce and remarry!
MONICA DECLARES UNCONDITIONAL SUPPORT FOR SHANNON BROWN
When talking about her divorce with TMZ, Monica was quick to declare that there was no hate or hard feelings between herself and her ex-husband Shannon Brown.
Monica revealed that hse still supports Shannon in his endeavors and that he is just as supportive of her. heavily support each other. She said:
"I'm gonna support everything he does. We have children. That's automatic."
Monica went on to reveal that there are warm feelings between herself and her ex-husband. She said:
"It started with love and it ended the same way."
Monica and Shannon still co-parent their children. Their daughter Laiyah Shannon Brown, Shannon's son from a previous relationship Shannon Christopher, and Monica's two sons Rodney Ramone Hill III and Romelo Montez Hill by her ex-fiancé Rodney "Rocko" Hill.