Meet Lionel Richie's Grownup Son Miles Who Is a Fashion Model
Lionel Richie's only son, Miles Richie, followed his steps into the entertainment industry, but not as a singer. The 25-year-old is a fashion model, and like his sisters, has made some scandalous headlines.
The apple doesn't fall from the tree, and Miles Brockman Richie is proof of that. The handsome model is his father's look-alike, and like his sisters Nicole and Sophia, he's also leading a life under the spotlight.
Born in 1994, Miles is Lionel's middle child, and his mother is Diane Alexander, the singer's second wife.
The handsome young man made it to the headlines after a close encounter with the law last year, but he wants to be recognized for his work and not his mistakes.
From his Kylie Jenner tattoo to his thoughts on growing up famous, here's all we know about Miles Richie.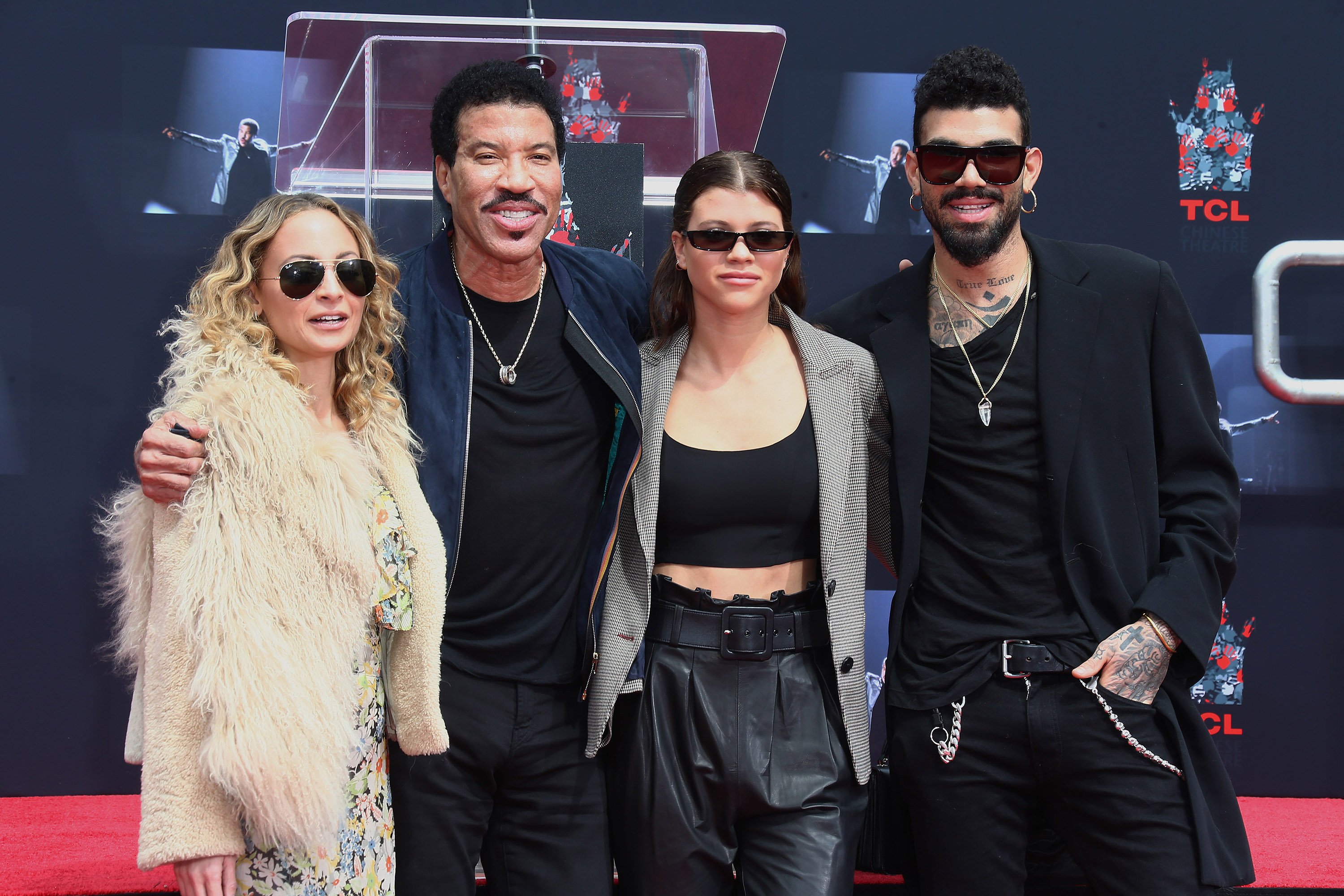 He didn't intend to follow his family into the spotlight
Being the son of Lionel Richie, and the younger brother of socialite Nicole Richie, Miles grew up used to always being in the spotlight. But that doesn't mean he enjoyed it.
In a recent interview with Essence magazine, Miles revealed he used to be so shy as a child that he's not even visible in his kindergarten picture because he was hiding behind the bleacher.
In January of this year, Miles made it to the headlines when it was reported he was arrested at Heathrow International Airport in London after allegedly claiming he had a bomb in his bag.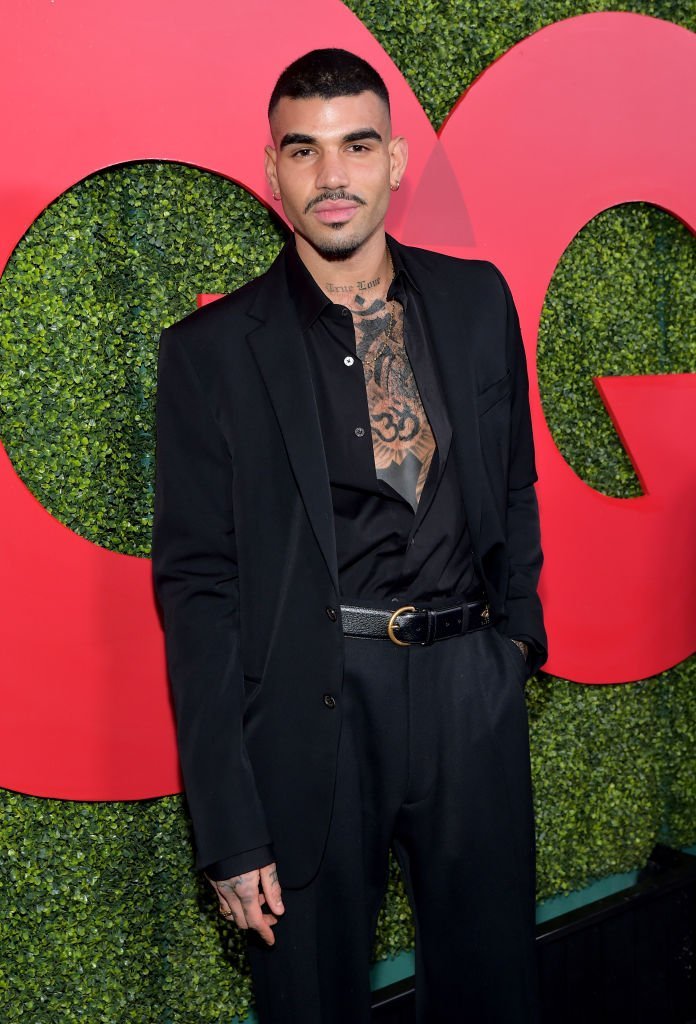 After graduating from high school, Miles went on to enroll at UCLA, where he was majoring in accounting. However, one day, a friend told him accounting wasn't for him, and Miles agreed.
The following day, he got his hands tattooed and dropped out of college. It didn't take long before the IMG model agency scouted him; after all, his last name precedes him.
Miles credits his sisters for helping him establish himself professionally, and says it took him about a year and a half to grow his confidence and be able to step out of his comfort zone to become a model.
"What is interesting in this modeling field and the fashion field is you have to push yourself," he said.  And continued:
"Every day, I'm just determined to be better because I never even thought about being in fashion. I didn't want to follow the trend of my whole family."
Following his true vocation
Miles made his runway debut on the February 2018 New York Fashion Week.
He walked in the Fall/Winter 2018 Phillipp Plein show, which also featured model Irina Shayk walking with a robot, indoor snow, a spaceship, and a performance by Offset.
Although Miles said it was hard walking with heavy boots on the fake snow, he described his first fashion show as "fun but intense."
In September of the same year, Miles signed a contract with Wilhelmina Models, one of the biggest model agencies in the world—which also manages his sister Sofia.
Miles was overly excited about going on board with Wilhelmina, explaining that.
"They understand me and the vibe that I want to put out there in the world, and what I'd like to get involved in."
The first campaign he did under the agency was for MCM, where he worked alongside his little sister. "It's going to be the first time we'll have done something together, so I'm really amped on that," he said at the time.
Miles is ambitious and plans on using his modeling career as a platform to explore other aspects of the industry, like designing and acting.
"I want to be a dabbler in everything, but definitely I would like to be in designing, which starts, I think, with me making some small collabs, because I've never done it before, so I want to get hands-on with it," he told WWD.
Arrested in the U.K
In January of this year, Miles made it to the headlines when it was reported he was arrested at Heathrow International Airport in London after allegedly claiming he had a bomb in his bag.
According to TMZ, an eyewitness said Miles got angry when he wasn't allowed to board a flight for unknown reasons. Miles then claimed he had a bomb in his bag and would detonate it if he wasn't allowed to board.
"I'd like to be known as a model or an actor, not just the 'son of,' or the 'brother of'..."
When airport security arrived at the scene, Miles allegedly got into a physical altercation with one of them before the police arrested him.
Miles was given a caution "for communicating false information causing a bomb hoax and battery" and was released without further action.
Neither Miles or his father Lionel have talked publicly about the incident.
A fan of tattoos
One of the aspects that make Miles standout from the crowd at high fashion shows is his tattoos.
He has the names of his parents and his sisters tattooed alongside a bunch of "random stuff" from different cultures and Kylie Jenner's initials, which she inked on him at 16 under the guidance of a licensed artist.
Although Miles has lost count of how many tattoos he has, he says the time he's spent under the needle is more impressive than the art itself.
"I don't really count it by [number of] tattoos, because they're all so big," he explained. "I probably have 150 to 175 hours of tattooing."
The tattoos are also a way of distinguishing himself from his family. Even if he's proud of being Lione Richie's son, Miles says he'd like to be recognized by his work and not his relatives.
"I'd like not to be viewed as a celebrity person or something," he concluded. "I'd like to be known as a model or an actor, not just the 'son of,' or the 'brother of'... I'd like to develop my own identity in those scenarios."