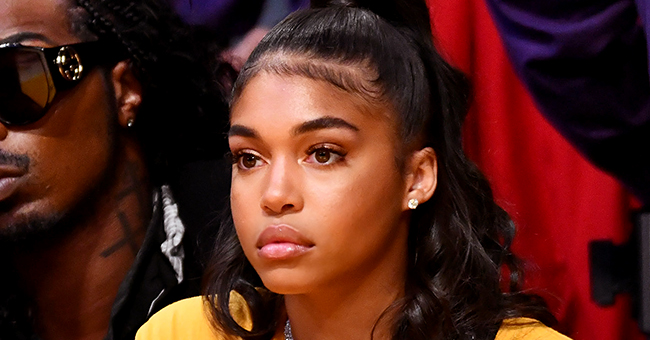 Getty Images
Steve Harvey's Stepdaughter Lori Harvey Mocked by Fans after Arrest Following Hit-And-Run Car Accident

Internet users are having a field day after it was reported that Steve Harvey's stepdaughter Lori Harvey, was involved in a car accident and tried to flee the scene.
Lori, 22, has been in the news lately, and not for the most positive reasons. First, it was her rumored romance with 49-year-old music mogul Sean "Diddy" Combs, and now it's her involvement in a hit-and-run car accident.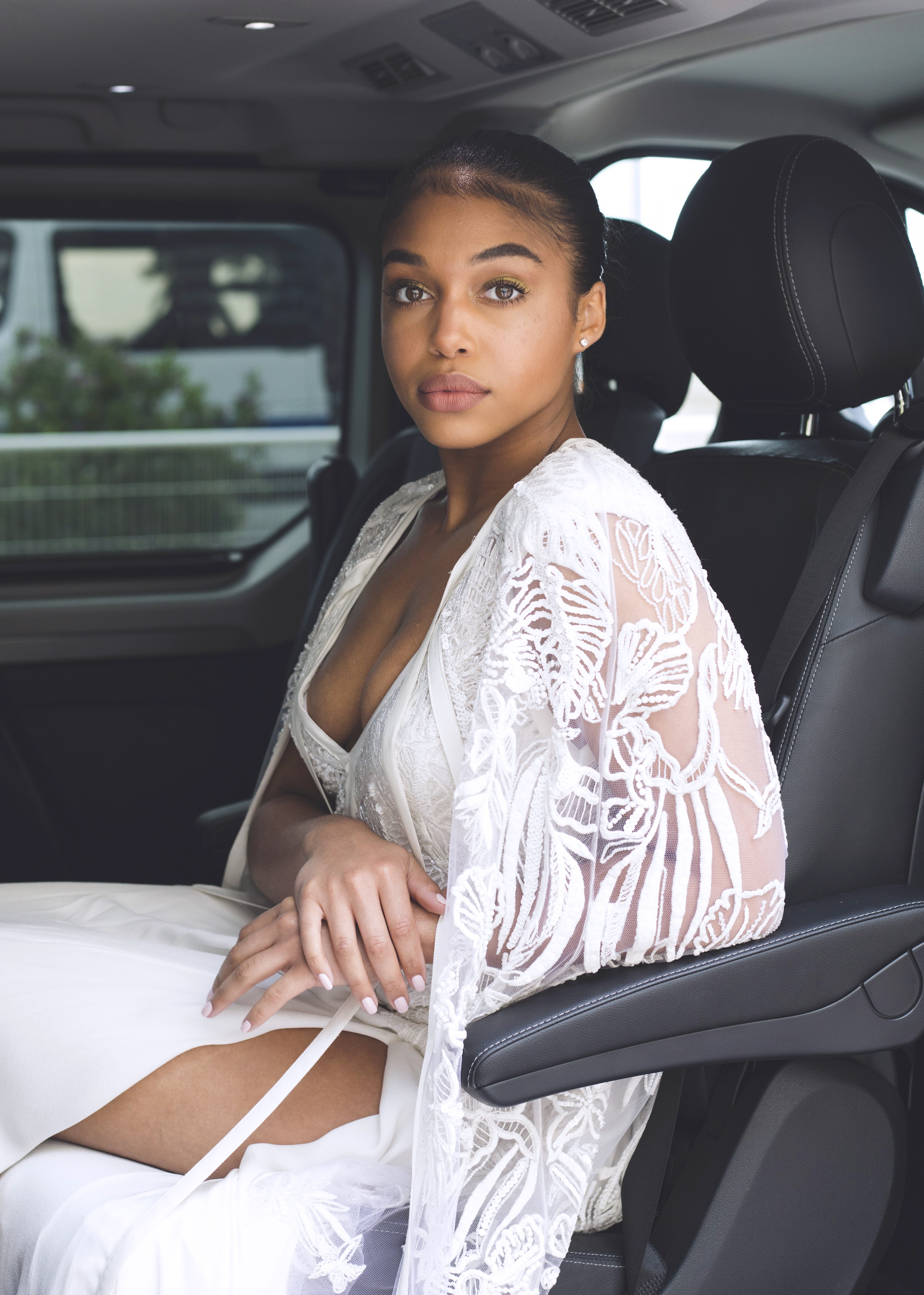 Lori Harvey departs the Martinez Hotel with L'Oreal Paris on May 10, 2018 in France | Photo: Getty Images
The crash happened on Sunday, October 20, in Beverly Hills, Daily Mail reported. Lori slammed her Mercedes SUV into another car at around 9:40 pm, causing her vehicle to flip over as a result.
The driver of the other car reportedly pulled Lori out of her vehicle, after which she allegedly tried to walk away from the scene.
According to the outlet, police officers were already present and arrested her for misdemeanor hit and run and delaying a police investigation. Although cops don't think she was drunk, a source reportedly claimed Lori was texting and driving.
A spokesperson for the Beverly Hills Police Department offered details about the incident:
"She [Lori Harvey] was arrested for the two charges and released on scene. Not booked. She identified herself properly and signed a written promise to appear in court."
Twitter users have since flocked to the platform with some of the most hilarious and pettiest reactions ever.
Lori is Marjorie Harvey's daughter with her second ex-husband Donnell Woods who is reportedly a drug kingpin.
"Lori Harvey trying to flip her car back over so she can flee the scene," wrote one fan alongside a video of a woman (not Lori) trying to flip her car in a short dress and heels.
"Lori Harvey fleeing the scene of the crime," added another who also shared a hilarious clip of a woman screaming and running away.
A third fan seemed to mock Lori over her relationship history. So far, she has been linked to Diddy, rapper Future, Trey Songz, Diddy's son Justin Combs, and Dutch football player Memphis Depay, who she previously got engaged to in 2017.
"Someone said Lori Harvey wrecks homes by day & cars by night," the fan said.
The Twitter train did not stop only at Lori and dragged her family into it as well. One person poked fun at her stepfather who currently hosts "Family Feud:"
"I'm sure Mr. Harvey will use his mustache to sweep this under the rug!"
"Meanwhile, Brandi and Karli (his real daughters) looking at the news while writing books and being entrepreneurs," chimed in another about Steve's daughters from his first marriage.
Lori is Marjorie Harvey's daughter with her second ex-husband Donnell Woods who is reportedly a drug kingpin. When Marjorie and Steve tied the knot in 2007, her children – including daughter Morgan and son Jason – took on the TV host's last name.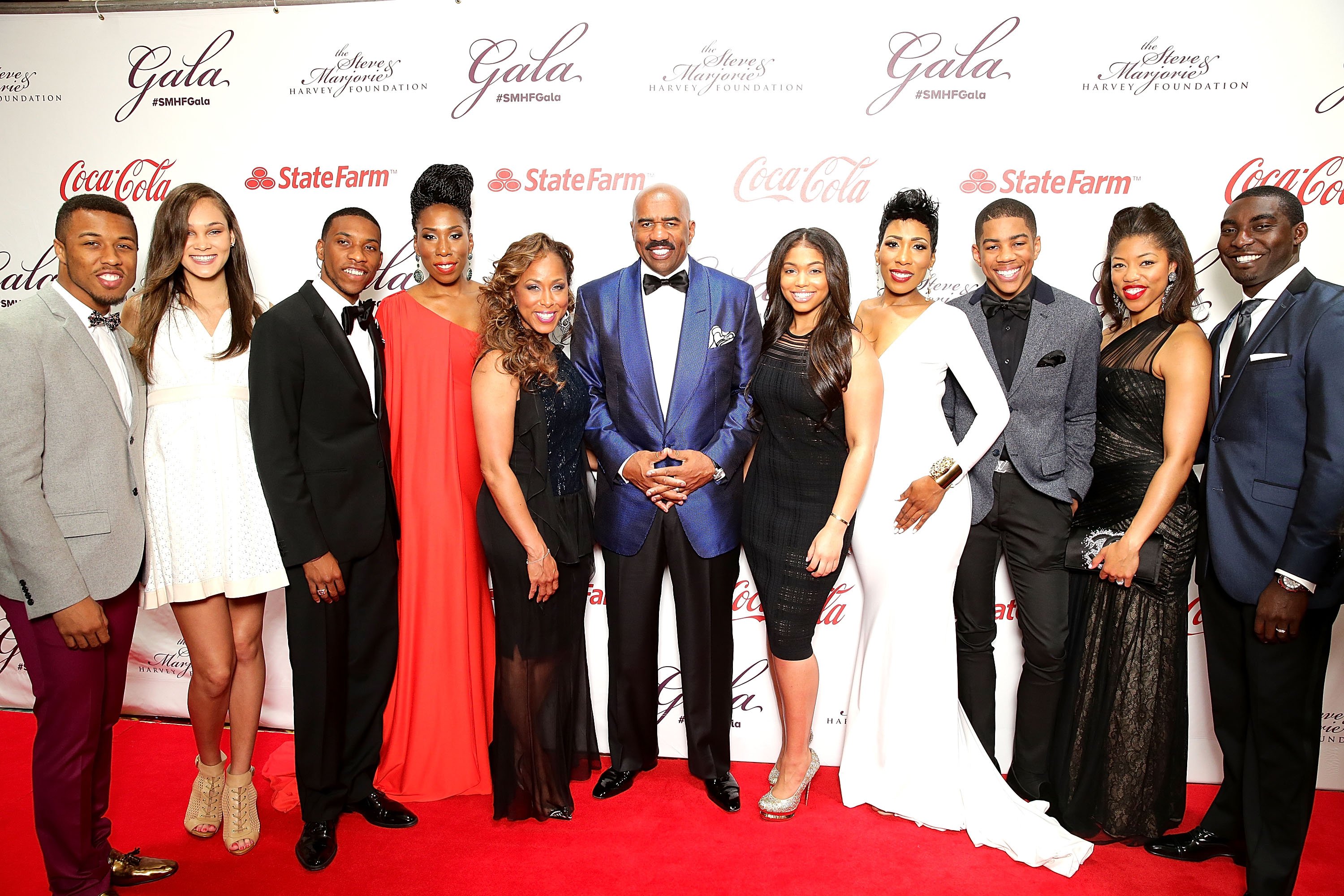 (L-R) Jason Harvey, Amanda Harvey, Broderick Harvey Jr., Brandi Harvey, Marjorie Harvey, Steve Harvey, Lori Harvey, Karli Harvey, Wynton Harvey, Morgan Hawthorne, & Kareem Hawthorne at the Steve & Marjorie Harvey Foundation Gala on May 3, 2014 in Illinois | Photo: Getty Images
Steve, 62, was also previously married twice and has four children – twins Karli and Brandi, and sons Broderick and Wynton – from those marriages.
Please fill in your e-mail so we can share with you our top stories!