Meet Steve Harvey's Love of 12 Years Marjorie, Whom He First Met Back in 1987
Steve Harvey's inspirational life story has inspired many across the world, but according to the comedian and TV host, none of it would be possible without Marjorie Harvey, the woman he's known for over three decades.
Steve and Marjorie have only been married for 12 years, but the two first met in the late 1980s. The journey of their love entails failed marriages, drug kingpins, and homelessness, among other things.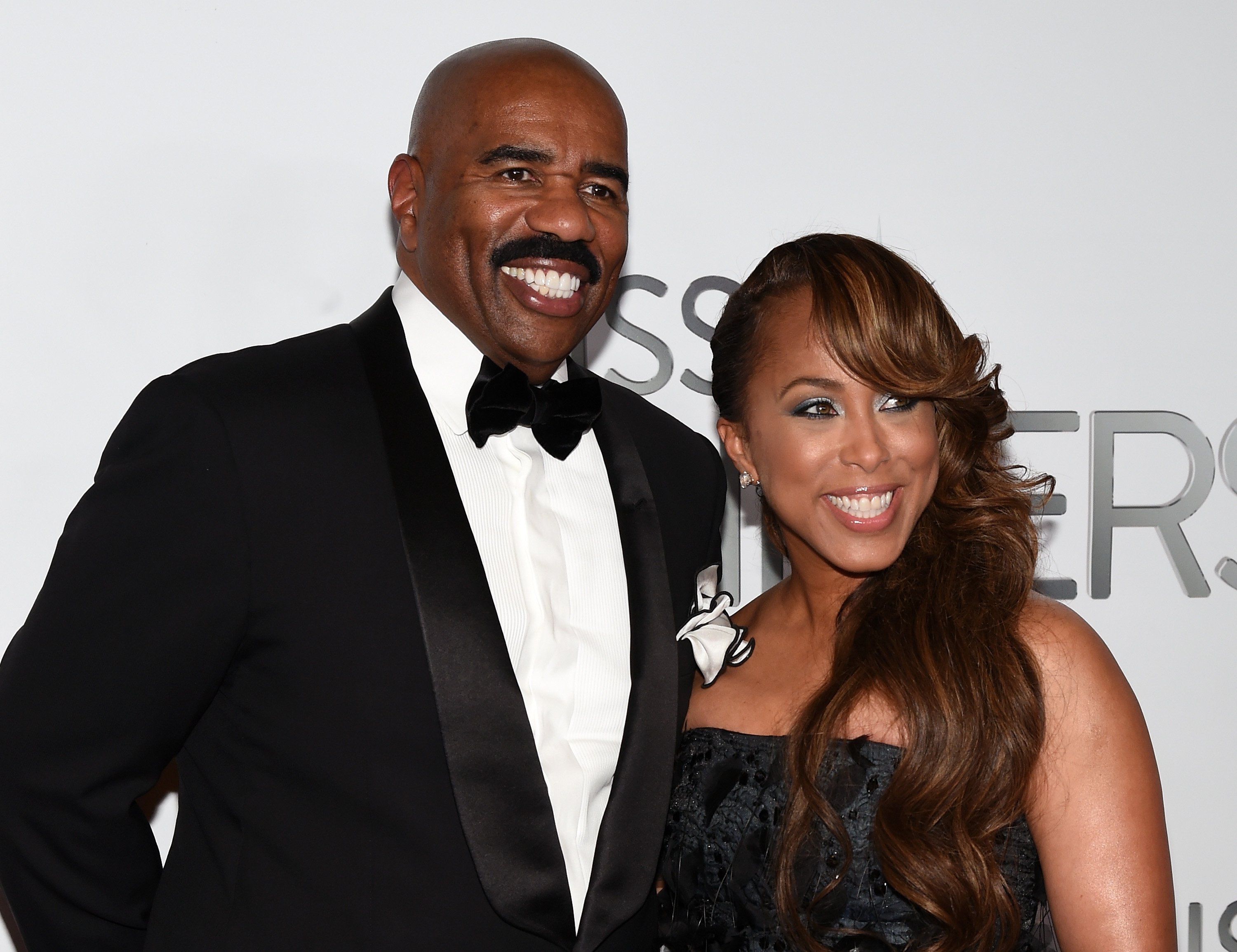 THE PROPHETIC FIRST MEETING
Born on October 10, 1964, Marjorie first met Steve in 1987 while he was performing at a comedy club in Memphis, Tennessee. Marjorie came in late and left Steve stunned. "I'd never seen nobody look like that," he said while recounting the story last year.
Steve recalled stopping the show briefly and uttering his prophetic first words to Marjorie:
"Lady, I don't know who you are, but I'm going to marry you one day."
SHORT-LIVED ROMANCE
Steve might have had no idea of the truth in his words because, at the time, he was still married to his first wife, Marcia. By 1994, however, the then-struggling comic finalized his divorce and went ahead to pursue Marjorie.
Steve dated Marjorie, but the joy was short-lived. The "Act Like A Woman" author was finding it hard to make ends meet at the time and didn't want to commit to a relationship while he was broke and homeless.
"I was becoming homeless, and so we only dated for a year, and I didn't have the money, so I never drove back to see her," he confessed.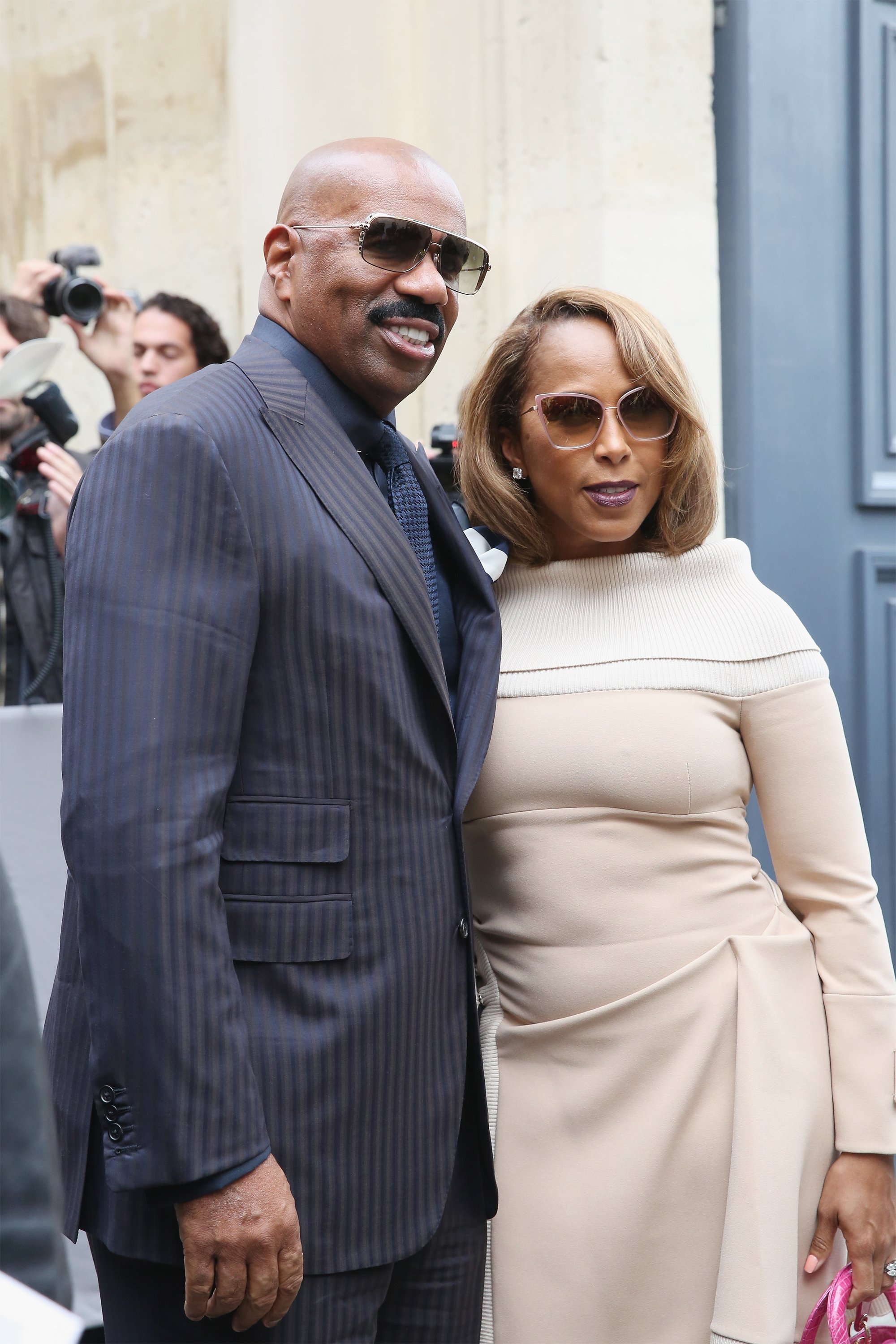 MARJORIE'S HISTORY WITH DRUG KINGPINS
By the time things began to look up for Steve and he decided to reconnect with Marjorie, it was too late. The fashion entrepreneur had moved on with her first husband, Jim Townsend.
Townsend, a convicted drug lord, was sentenced to life imprisonment in 1992 for "conspiracy to possess with the intent to distribute" cocaine, Good Housekeeping reported.
During her marriage to him, Marjorie was reportedly investigated by the FBI and DEA on suspicions that she was involved in Townsend's drug ring. Marjorie was however never charged, and about five years into Townsend's sentence, she moved on to another man.
Townsend was eventually pardoned by then-President Barack Obama and is reportedly in the process of writing a tell-all about his marriage.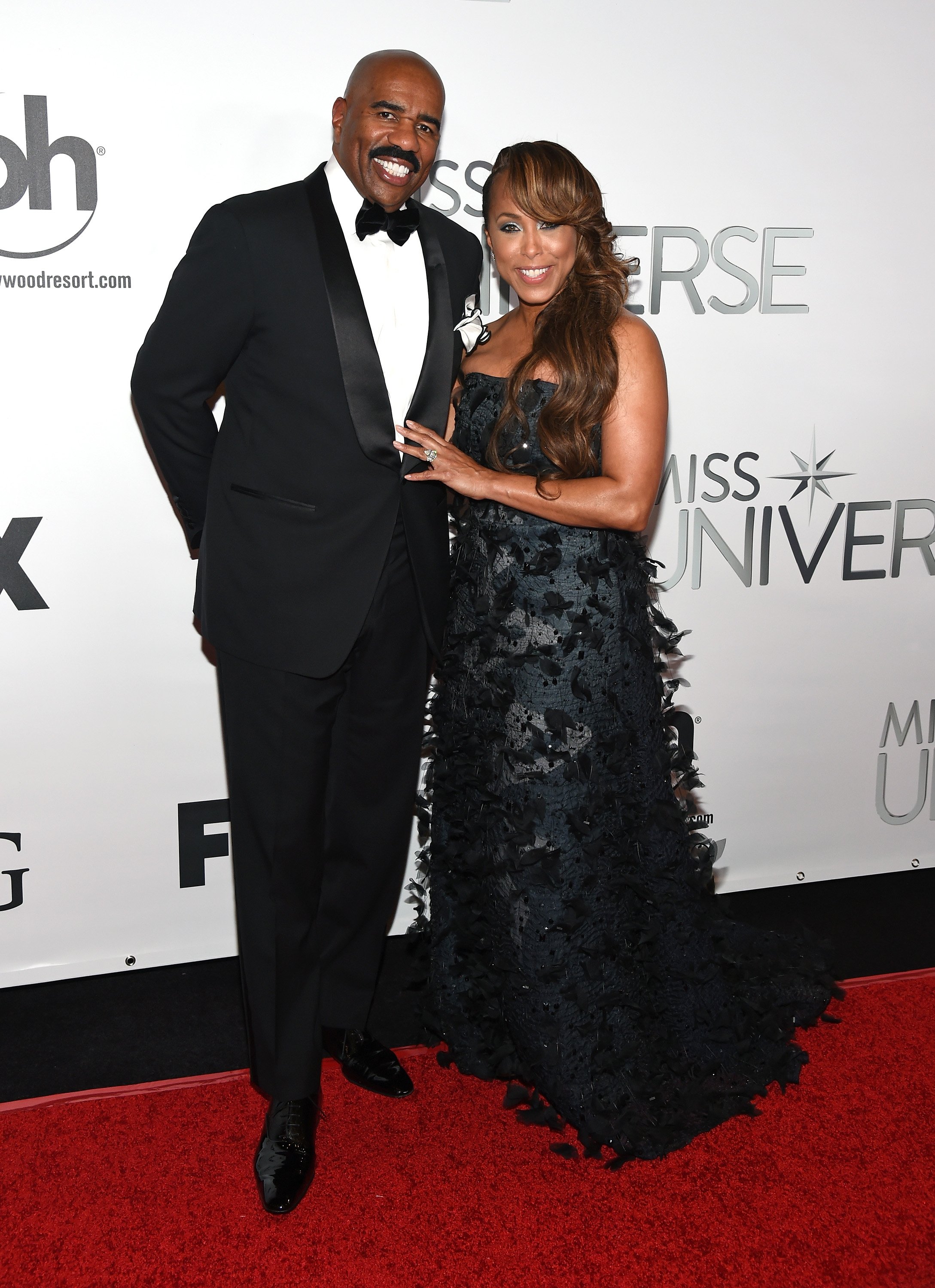 Marjorie's second marriage, curiously, was to another drug kingpin, Donnell Woods. According to The Netline, they got married in 2000 when the FBI started to investigate him for drug smuggling. By the time Steve would reconnect with Marjorie in 2005, she told him she had been "divorced for four years."
A SECOND SHOT AT LOVE
That reconnection was made possible by Steve's bodyguard. At the time, the funnyman was reeling from his messy divorce from second wife Mary, whom he married in 1996.
Steve told PEOPLE in 2016:
"[My bodyguard] told me, 'Look, the only time I've ever seen you happy was when you were with that woman Marjorie. Now before you go and do something stupid and marry another woman, I'm calling her.'"
SEALING THE DEAL
"When Steve came back into my life, it was effortless," Marjorie added. "I only wish he'd told me what was really going on with him when we were first dating."
The third time was the charm for Steve and Marjorie who eventually tied the knot in 2007 and made a blended family of seven children (four from Steve's previous marriages and three from Marjorie's).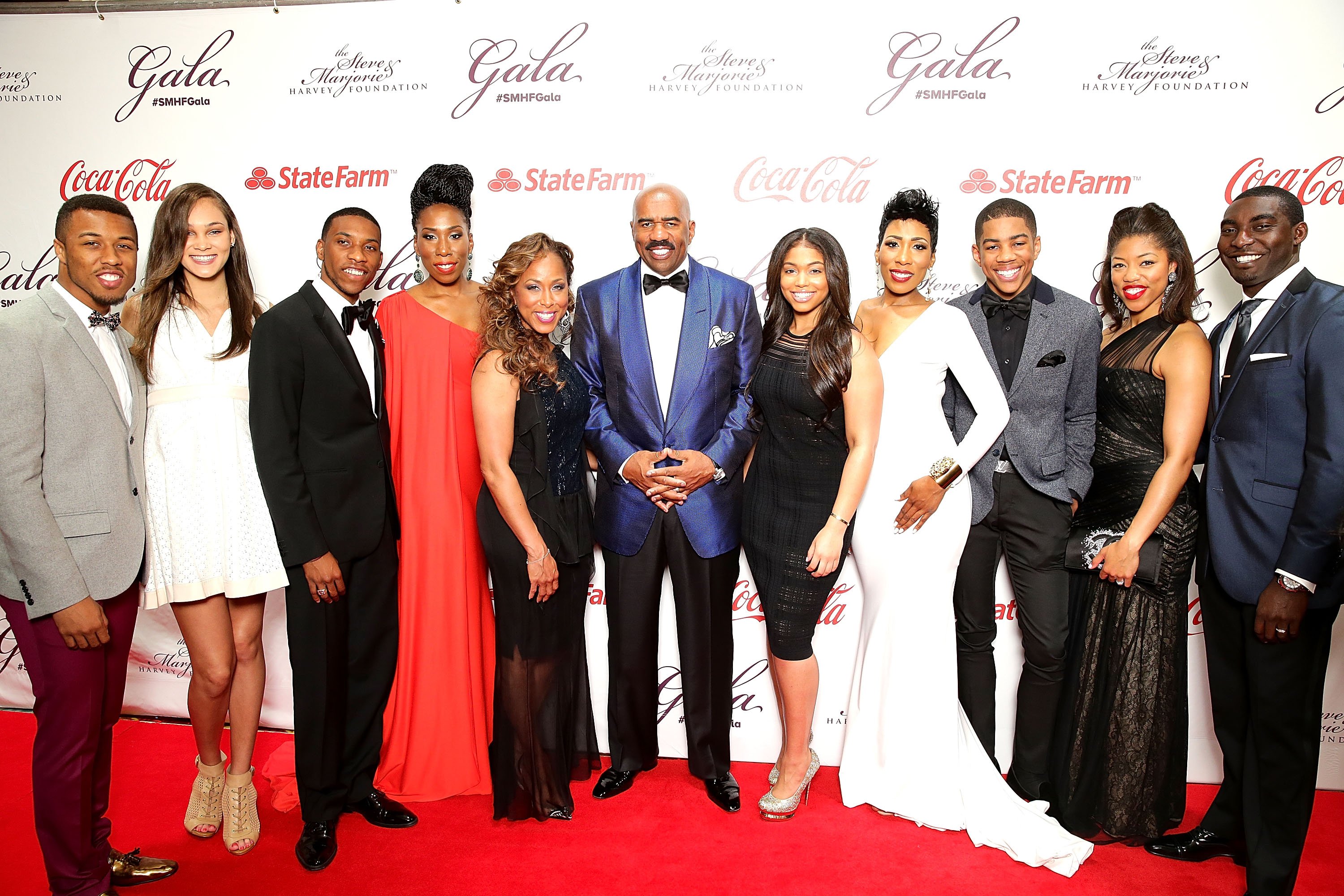 THE "MARJORIE" EFFECT
The West Virginia native went from being a homeless comedian to being one of the most booked TV hosts, a bestselling author, an actor, radio personality and film producer, but he's quick to credit his greatness to none other than Marjorie.
Steve told ESSENCE in 2014:
"Everything I have is because of this girl right here. …Every great man has a woman. I didn't say successful man, I said great man. …Do you think Dr. Martin Luther King was anything without Coretta? You take Michelle out of Barack Obama's equation, and he is a whole other dude out there."
A LOVE FOR ALL TIME
Marjorie has stuck by Steve through the good times and the bad, from the constant divorce rumors to the times they battled his second ex-wife in court, and even earlier this year when the comedian lost his eponymous talk show as well as his "Little Big Shots" hosting gig.
Marjorie has also often come under attack from internet trolls accusing her of using her husband's money to fund the lavish lifestyle she documents on Instagram.
Earlier this month, Steve was forced to defend his wife. "Truth is, I love her and she loves me, that's a fact," he commented underneath a photo of Marjorie in a helicopter that sparked controversy. "You know 2people really can be in love. It really is possible."
Today, Steve and Marjorie seem to be
living their best lives
, loving on their children and grandchildren, and enjoying family vacations when they can.