Witney Carson Fans Call out DWTS Judge Len Goodman after Remarks about Her Mistake during Routine
Judge Len Goodman has gotten on the wrong side of fans after a harsh comment he made about Witney Carson's routine.
Monday night's episode of "Dancing with the Stars" caused a ruckus on social, and it's all because of Judge Len Goodman.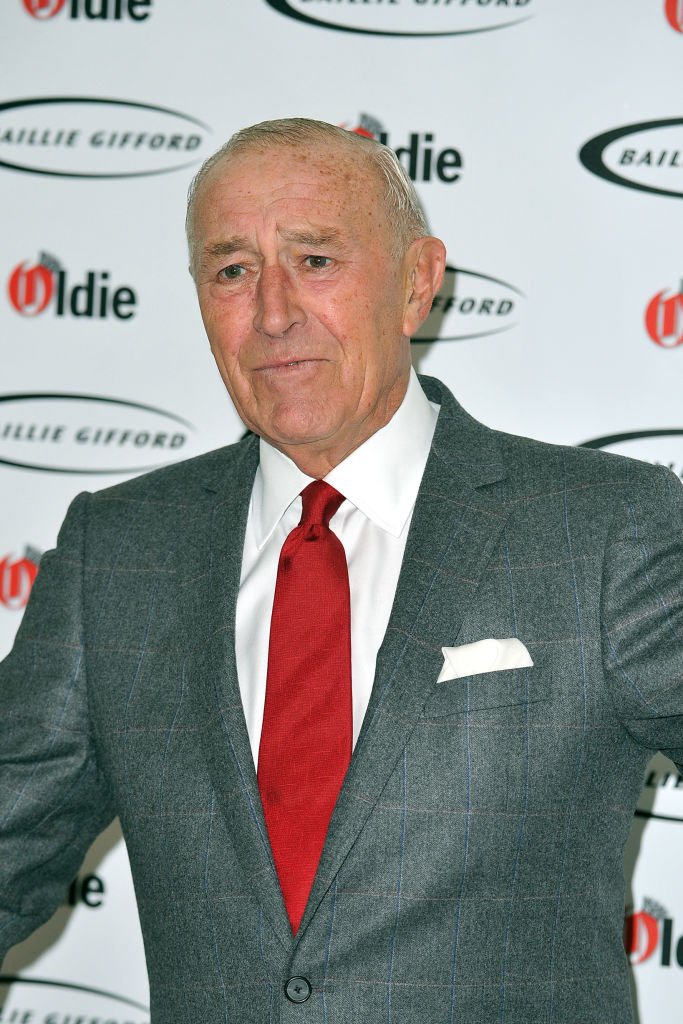 After pro-dancer Witney Carson made a rare mistake during her quickstep dance routine with comedian Kel Mitchell, Goodman made a harsh remark that caused the veteran dancer to burst out in tears. 
Not only that, but he also took away a point from them. In no time, Witney fans stormed social media to call out the judge for his rude remarks and his cranky nature.
As revealed by PopCulture, leading the protest was Carson herself, who called Goodman a "little jerk" during her post-dance talk with co-host Erin Andrews.
Her fans followed suit with a user writing:
"Len can fight me because he made Witney cry. Oh, this old man."
LEN CAN FIGHT ME BECAUSE HE MADE WITNEY CRY OH THIS OLD MAN

— sandra ❆ (@pinksversed) October 22, 2019
Another fan noted that the mistake was so negligible and that the way Goodman responded was rude. She urged:
"I didn't notice the misstep the first time, but the replay I saw it, but it only lasted for like .5 seconds, and what happened was Witney's straight leg bent just a little. I also think when Witney was explaining what happened, there was no need for Len to be so rude to her."
A netizen, who has always had a problem with Len's judgment from the start, confessed that his rude comment to Witney was her last straw.
She described him as a "mean, grumpy, old man that needs to stop being so crappy to everyone."
so I've been saying each week how Len is not my favorite this season, but he just made Witney cry so I'm DONE with him. you've crossed the line, sir. you are a mean, grumpy, old man that needs to stop being so crappy to everyone. #DWTS

— Brooke Ann Smith (@BrookieAnn14) October 22, 2019
A die-hard Witney fan simply stated:
"I don't care what Len said, Kel and Witney did so well."
Another user supported that fact, noting that Kel was improving because of Witney's expertise. She also described their routine as the "best quickstep so far tonight."
As reported by PopCulture, Witney and Kel performed their quickstep routine to Stevie Wonder's "Part Time Lover."
During the performance, Witney tripped on her dress, and that caused a little misstep to the whole dance. 
While it wasn't that big a deal, Goodman couldn't seem to ignore it and described the error as a "major incident." Carson admitted it was her fault, but that didn't stop the 75-year-old judge from penalizing them for it.
Justifying his deduction, Goodman said:
"Look, if the jockey's on the horse and the horse falls, it's the team that suffers, right? So I don't know if it was the jockey or the horse. However, apart from that little incident -- talk to the hand, will you? -- I thought you did an amazing job. The quickstep is a hard dance, and it was fast, it was clean."
Nevertheless, the duo still ended the night with a good score with a total of 26 points out of 30, Entertainment Weekly reports.