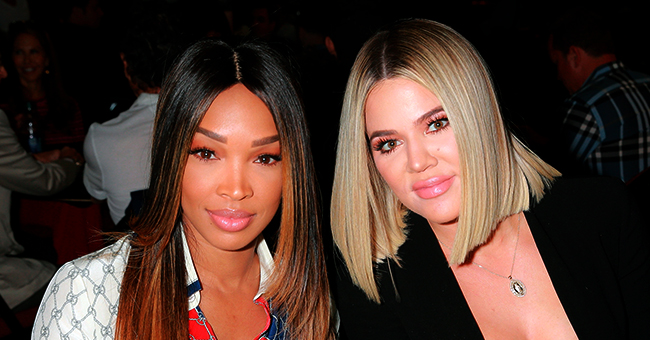 Getty Images
Khloé Kardashian's Best Friend Malika Haqq Shows Her Growing Baby Bump in a Recent Post

Khloé Kardashian's best friend, Malika Haqq, has shared a new photo of her growing baby bump even as she continues to keep the identity of her unborn child's dad and gender under wraps.
Since announcing last month that she's expecting a baby, Malika has been showing off that familiar pregnancy glow.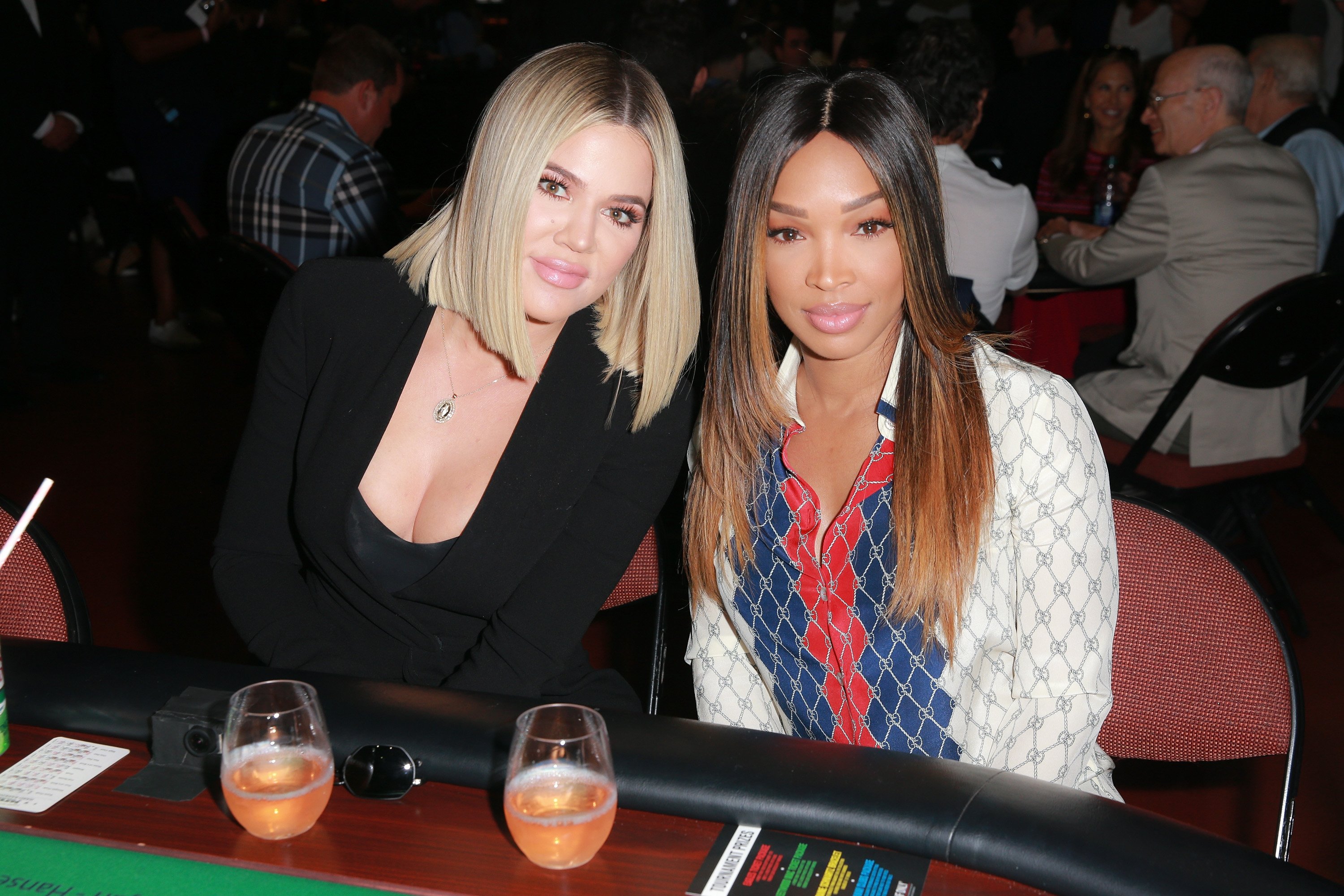 Khloe Kardashian & Malika Haqq at the first annual "If Only" Texas hold'em charity poker tournament on July 29, 2018 in California | Photo: Getty Images
In a new pic posted to Instagram some days ago, the "Keeping Up With The Kardashians" star cradled her visible bump underneath a purple kimono dress with floral patterns. The look on Malika's face as she looked down at her unborn child was priceless.
While there are a couple of details she's keeping from fans, it's nowhere near what was hidden from Malika's dad
"As a first time mom, being able to turn to friends who have kids is so helpful," she captioned the adorable post. "But, there is so much comfort in leaning on other expecting moms."
NEW EXPERIENCE
Malika, 36, then went on to promote the Peanut App, which, according to The Blast, is a community of neighborhood moms. It is also popularly known as "Tinder for moms," per Hollywood Life.
"Joining @peanut has provided a much needed support system," Malika claimed. "The @peanut app introduces you to women in your neighborhood who are at a similar stage in life."
The reality star continued:
"Having a community of women to turn to is so special. We are expecting, we are raising the next generation of 2020 babies, so sign up and join the conversation with me!"
SOCIAL MEDIA REACTIONS
As usual, Malika's comment section was filled with fans and celebrity friends cheering her on in the journey to motherhood. "So beautiful," singer/reality star Tamar Braxton gushed while Kimora Lee Simmons echoed: "So pretty Malika!!"
Malika first debuted her baby bump late last month in a photoshoot with her twin sister Khadijah Haqq McCray.
"I'm counting steps, reading, praying, planning, looking like I ate too much," Malika captioned the pic of Khadijah placing a gentle hand on her bump. "And she's with me every day because @foreverkhadijah LOVES it. But I love her so much more."
PREGNANCY ANNOUNCEMENT
Malika first shocked fans with news of her pregnancy last month when she posted a photo with a positive Clear Blue pregnancy stick, saying:
"I listen to my heart, and I've decided that the rest of my life will be the best of my life. I'm pregnant! I didn't know when, I just knew one day. God said it's my turn, and I couldn't be more grateful for the little spirit that grows inside of me. I am yours, baby, and you are mine."
WHO'S THE DADDY?
Malika has chosen to conceal the identity of her baby daddy, even though her on/off rapper boyfriend, O.T. Genasis, is rumored to be the dad. The couple reportedly split in June.
"I'm leaving him out of this, just for now," Malika recently told PEOPLE of her unidentified baby daddy. "This is all me."
She confirmed that she'd be addressing the identity of her unborn child's father sometime in the future, but made sure to note that their baby "was made in love." Although she knows the baby's gender already, Malika is also choosing to keep that to herself.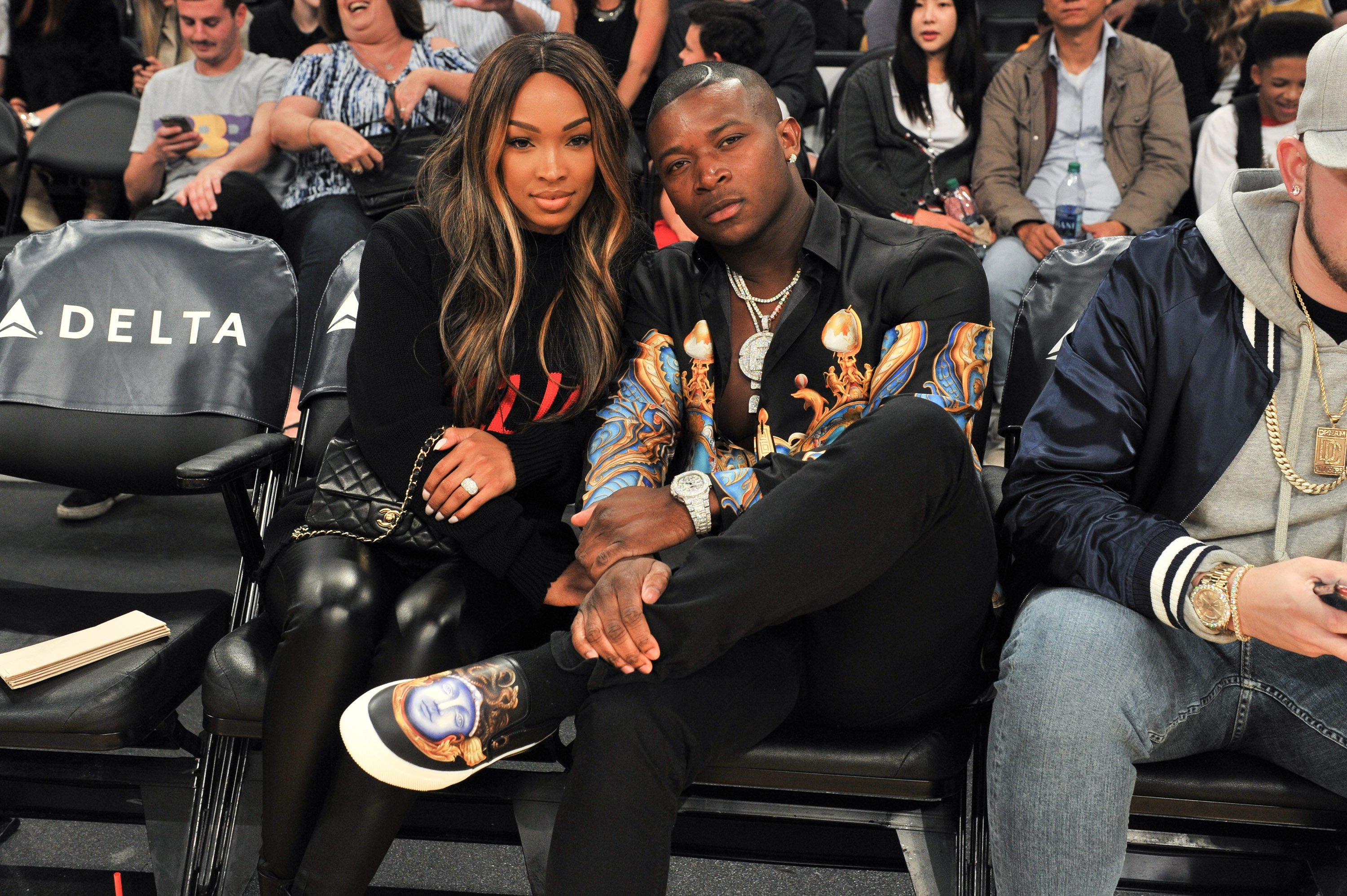 Malika Haqq & O.T. Genasis at a basketball game on Nov. 21, 2017 in California | Photo: Getty Images
FAMILY FEUD
While there are a couple of details she's keeping from fans, it's nowhere near what was hidden from Malika's dad, who didn't even know his daughter was pregnant.
According to Who Magazine, Jamal Abdul-Haqq, who is reportedly estranged from his twin daughters, told Radar Online that he had no idea Malika was expecting.
"I don't know anything about that," Jamal said. "I do not talk to her. I haven't talked to her. I haven't spoken to her in years."
Hopefully, the family and everyone concerned can work together to do what is best for the unborn child. Congratulations again, Malika!
Please fill in your e-mail so we can share with you our top stories!