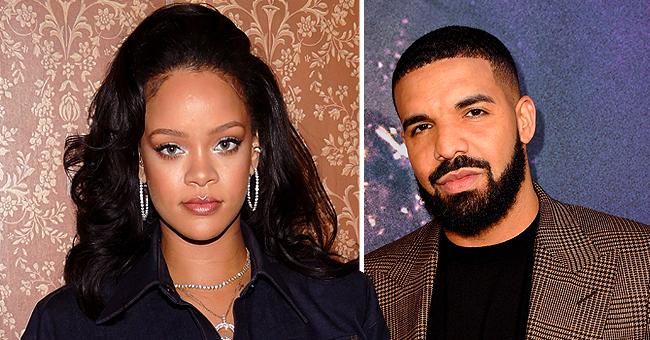 Getty Images
Rihanna and Drake Reunite at Rapper's Birthday Party 3 Years after Their Breakup

Rihanna caused quite the stir earlier this week when she showed up at her ex-boyfriend Drake's birthday party. Only last year, she had insisted there was no friendship between them, but it appears things have changed.
Drake and Rihanna have one of the most complicated relationships in entertainment. Still, judging by reports from their interaction at the rapper's party, they may finally be in a good place.
Drake's actual birthday is October 24, but he had an early celebration with a few friends in West Hollywood's Poppy nightclub on Monday night.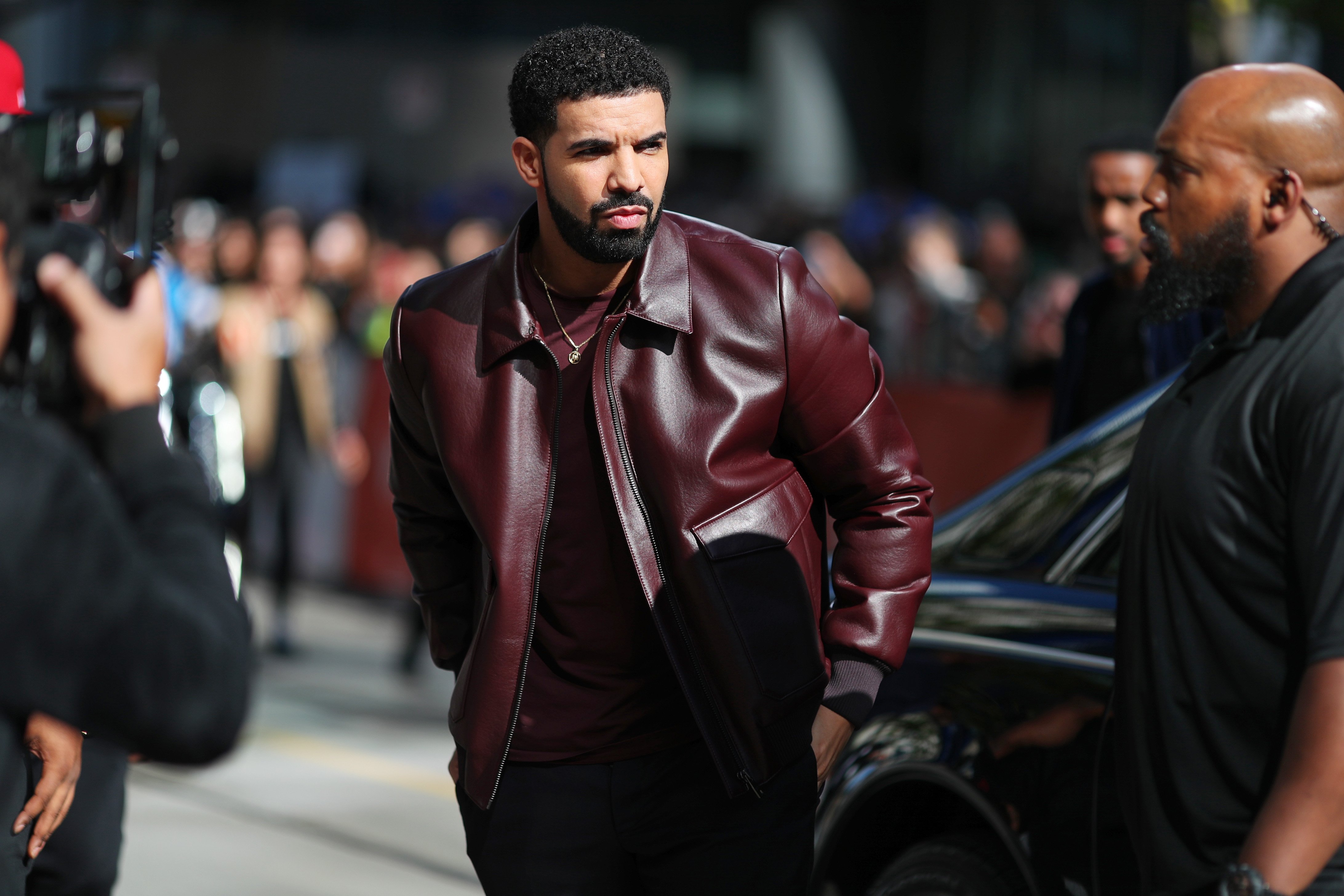 Drake at "The Carter Effect" premiere during the 2017 Toronto International Film Festival on Sept. 9, 2017 in Canada | Photo: Getty Images
AT THE PARTY
According to E! News, a source reported that the "Umbrella" hitmaker showed up at the event and had a good time:
"Rihanna made an appearance and stayed for several hours. She was with two girlfriends and was escorted to Drake's table by security. Her and Drake were talking for a while and were smiling and laughing. It seemed like a very pleasant interaction and they looked like they were having fun together as friends."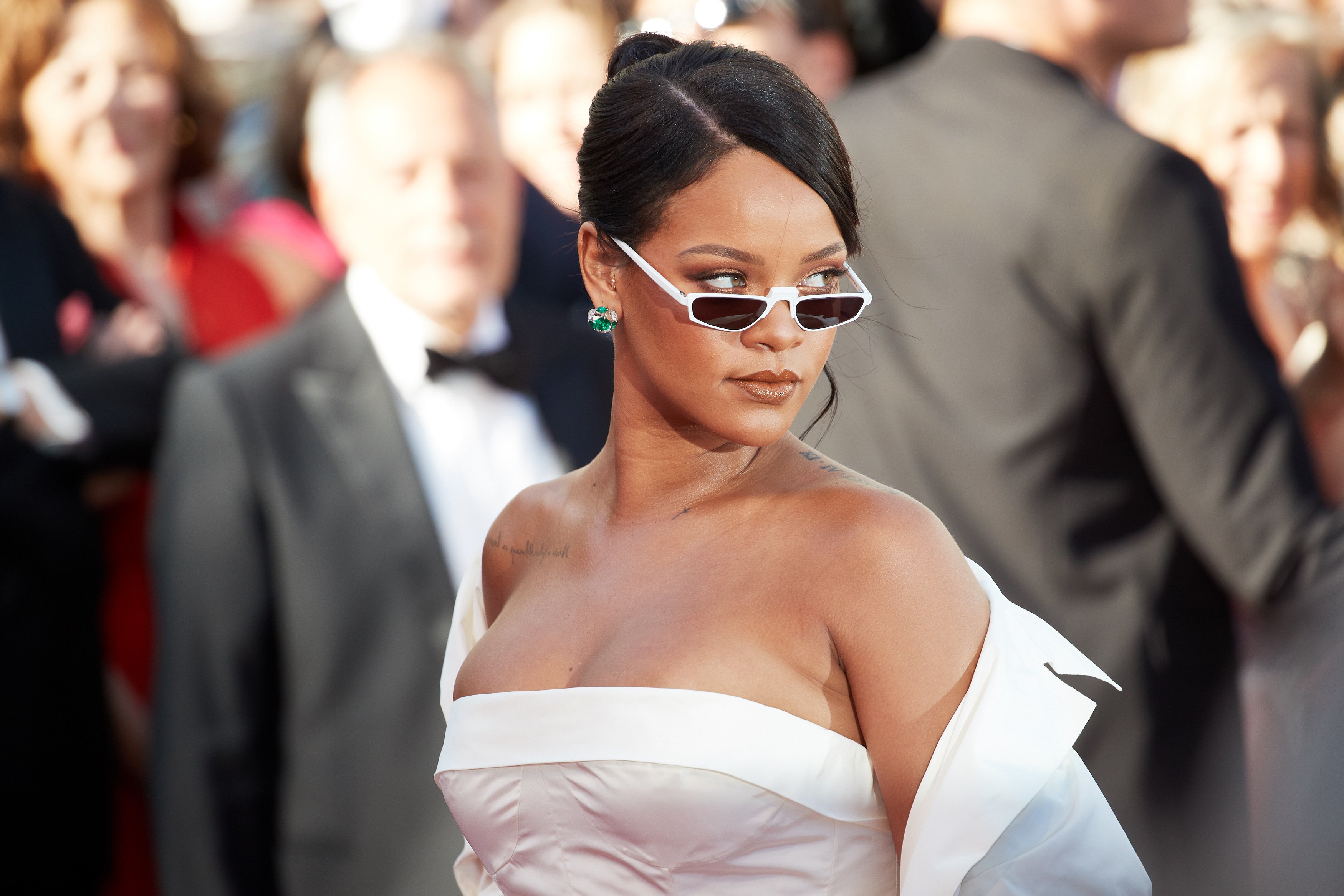 Rihanna during the 70th annual Cannes Film Festival on May 19, 2017 in France | Photo: Getty Images
WHAT THEY WORE
Per Daily Mail, Rihanna showed up for the fun bash in a glittering gold skirt paired with a wide-neck tan sweater that showed off her shoulders and was low enough to offer the slightest hint of cleavage.
Tan heels, diamond jewelry, and retro sunglasses completed Rihanna's ensemble while her raven curls were pulled back into a sleek ponytail. The birthday boy, on the other hand, paired his signature black turtleneck with matching pants and leather shoes.
An eyewitness at the party recalled everyone having a good time. "Rihanna was dancing to the music and bobbing her head and seemed to be in a good mood. The whole vibe was very chill," they said.
MORE ABOUT THE PARTY
"Drake had a huge smile on his face and looked excited to see Rihanna when she arrived," the source added.
"Love & Hip Hop" star Lyrica Anderson was also at the party and took to Instagram Story with a video of herself hanging out with Rihanna. Lyrica also revealed via the platform that Drake ordered McDonald's French fries and chicken nuggets for his guests.
In pictures obtained by The Shade Room, Rihanna was seen draping an arm across the reality star's shoulder as they left the party.
"WE DON'T HAVE A FRIENDSHIP"
Rihanna's appearance at Drake's party has everyone talking not just because both performers were romantically linked for many years in the past, but also because last year, in a Vogue interview, the nine-time Grammy winner implied they weren't on friendly terms:
"We don't have a friendship now, but we're not enemies either. It is what it is."
DRAKE & RIHANNA: LONG TIME COMING
According to Billboard, Drake and Rihanna have been linked together as far back as 2009, and despite the duo never officially confirming their relationship, Drake has never hidden his feelings.
In 2016, the same year E! News reports they dated and broke up, Drake made headlines for his speech while presenting Rihanna with the MTV Video Vanguard Award at the VMAs.
"She's someone I've been in love with since I was 22-years-old. She's one of my best friends in the world," Drake gushed. "All my adult life, I've looked up to her, even though she's younger than me. She's a living, breathing legend in our industry."
Rihanna has since moved on to Saudi Arabian business mogul Hassan Jameel who she's been dating for more than two years now, and it appears she and Drake are finally in a good place.
Meanwhile, Happy 33rd birthday to Aubrey Drake Graham, the man famously known as just Drake!
Please fill in your e-mail so we can share with you our top stories!