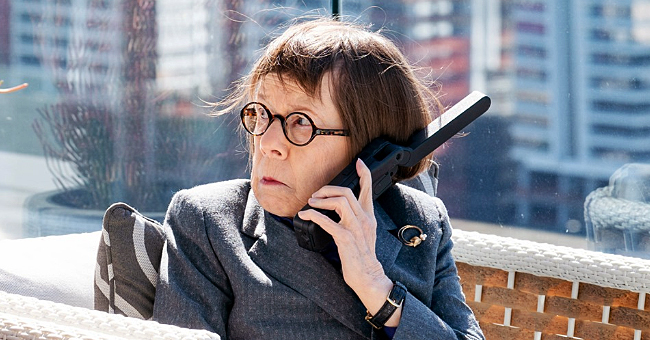 Facebook/NCISLA
17 Facts about Fan-Famous Henriette Lange from NCIS: LA

Fans of "NCIS: Los Angeles" will know Linda Hunt as the mysterious and inscrutable Operations Manager, Henrietta "Hetty" Lange. She forms a part of the original cast that's been solving crimes since 2009, and she is still going strong ten years later.
Known for her ability to say a mouthful by merely giving a glance, Hetty's secretive nature only allowed for tidbits about herself revealed over the years. To catch up on all things Hetty, we gathered everything there is to know about this much-loved character.
1. Hetty's parents spent two years living in a German Death Camp during the Second World War before her birth.
2. Two months before Hetty's birth on February 29, 1948, while her parents stayed at a Refugee Camp in Bucharest after the war ended, her father died. Two days after her birth, her mother passed away as well.
3. Following the death of her mother, a Romanian Family named Pavlenco, also living at the Refugee Camp, decided to raise her.
4. While still attending college, Hetty joined the CIA on December 12, 1963.
5. After graduating from the CIA Academy, Hetty's first undercover assignment involved being a Journalist in Saigon, Vietnam, in 1968.
6. When the Vietnam War ended, Hetty's unique capabilities had her recruited into the CIA Clandestine Unit that came about through combining Intelligence Operatives from different parts of the US Government.
7. Hetty started working with NSA Special Agent Larry Basser in 1980, and their partnership turned out to be a significant one. Larry and Hetty worked mission together for seven years, and during their last mission in Islamabad in 1987, Larry saved her life.
8. When Hetty's proficiency in NCP Coding comes to light, she reveals that she attended UCLA, where she graduated with a Degree in Computer Science in 1969.
9. Hetty is the current Operations Manager for the Office of Special Projects (OPS) working from their base in Los Angeles.
However, she also has the task of providing her team of agents with everything they may need, from state of the art surveillance equipment to cars, as the head over the Backroom Support Personnel.
10. Although Linda Hunt is only four-feet-nine-inches tall, her presence packs a punch, and it creates the perfect combination for her role as Hetty, as she told The Daily Beast:
"I think people have always liked in me the combination of being the underdog because I'm a tiny woman but I have enormous authority in myself. That dichotomy is intriguing for people: that confidence that Hetty has in herself and in her beloved agents."
11. Hetty appeared on the first episode of "NCIS: Los Angeles" that aired on September 22, 2009, and twenty years later, she is still part of the main cast of characters.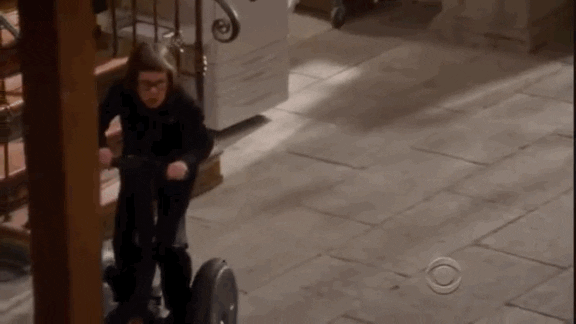 Hetty wheeling her way around the office. | Source: Giphy.
12. She is fluent in Spanish, German, Mandarin, Hebrew, Pashto, Arabic, Hungarian, Czech, and Russian, after attending the Defense Language Institute.
13. Apart from being a mountain climber, Hetty is a qualified pilot as well.
14. Hetty also has a Master's degree in Fine Arts, which she earned at Sorbonne, and she worked as a costume designer in Hollywood for some time.
15. Also skilled with weapons, Hetty competed at the 1964 Summer Olympics held in Tokyo, Japan, where she won a Bronze Medal in the Small-Bore Rifle event. In real-life, however, the event did not feature at the 1964 Olympics.
16. Through the years, Hetty adopted and trained several agents, including Sullivan, Grace Stevens, and Lauren Hunter. But it all started when she took G. Callen under her wing during his teenage years.
She started training Callen after deciding to adopt him, and Hetty continued the tradition since that time.
17. During Callen's childhood, a mysterious man with an equally mysterious tattoo gave him a toy soldier. Coincidentally, The Comescu family, with whom Hetty has familial ties, has the same tattoo, and Hetty spent decades trying to protect Callen by working on infiltrating the Comescu family ranks.
Hetty's enigmatic character made her a fan-favorite, but Linda Hunt is equally revered as "one of a kind" by her co-stars and those who know her.
Linda Hunt handles everything the writers and the creator of "NCIS: Los Angeles," Shane Brennan throws at Hetty with remarkable proficiency, as Shane said during an interview:
"You can do things with [Hetty] that you wouldn't normally be able to do, but because of the mythology of the character and what the audience has seen her do, it becomes, well, Hetty can do this because she's Hetty. Nothing is off limits for this character and nothing is off limits for Linda, who is game for anything."
Fans of the crime drama are delighted at the show's return for its eleventh season, which premiered on September 29, 2019.
For those wanting to know what the latest season has in store, it's guaranteed to have everything from missiles to secret missions.
Please fill in your e-mail so we can share with you our top stories!