Harold Perrineau of 'The Best Man' Shared Sweet Family Pics with Wife of 17 Years & Daughters Who Look like Him
Actor Harold Perrineau's Instagram page has been lively of late, with him sharing some lovely family pictures of his wife and daughters, who have a striking resemblance to him. 
Harold Perrineau is famous for his roles in television drama series such as "Lost," "Oz," and "The Unusuals." Harold is married to Brittany Robinson, a marriage that is seventeen years and counting.
The couple are blessed with three beautiful daughters, including Aurora Perrineau, who all look like their father. Lately, Harold uploaded a few pictures of him with his members of his family, and they are all adorable. 
The 56-year-old shared a picture showing his wife, Brittany, and his two younger daughters, Holiday Grace Perrineau, 6 and Wynter Aria Perrineau, 11.
The post was in support of the National Coming Out Day for the entire LGBTQ Community, which Harold stated that his family was proud to support.
Another post by Harold showed Holiday Grace and Wynter Aria enjoying cups of Gelato. In the caption to the post, the actor wrote:
"When you take a little night walk and end up at #gelatofestival Sometimes stars just align. [ROTFL emoji, two love eyes emojis]."
The third post from Harold showed him and his wife at the Will Rogers Polo Club, and the couple looked so cute together. Brittany wore a black dress by Zadig & Voltaire Officiel, while her husband wore a black jacket by John Varvatos Clothing, and accessories by Movado.
One of the pictures from the post showed the couple with Sibley Scholes, Shani Darden, and Ridic. Harold's fans loved him and his wife's look and duly commented on the post.
A fan, Josh Holloway said:
"#couplegoal."
Another fan said:
"You guys look amazing. Miss your face buddy."
Sibley Scholes also commented to state her joy at hanging out with Harold and his wife, to which he also replied, saying they should hang out again soon. 
Harold Perrineau is a proud father, who loves his daughters so much, and comes to their defense whenever they are under attack.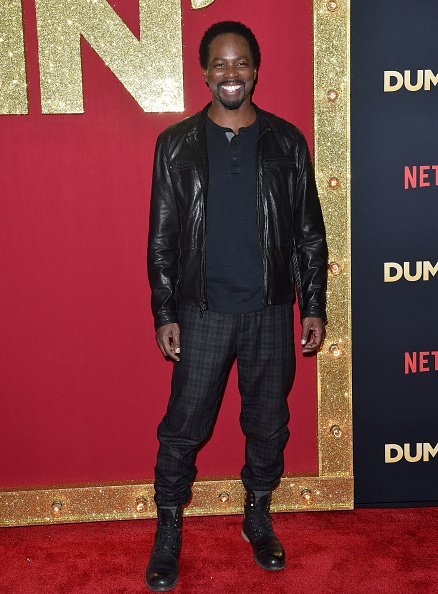 He showed that trait in 2015 when he spoke out against those criticizing his oldest daughter, actress Aurora Perrineau for not being black enough for her role in the movie, "Jem and the Holograms."
Harold wrote a piece in the online magazine, "The Wrap," where he stated his anger at those who came against Aurora for accepting the role, and asked those critics to stop looking to Hollywood to define who they are, but instead find ways to define themselves.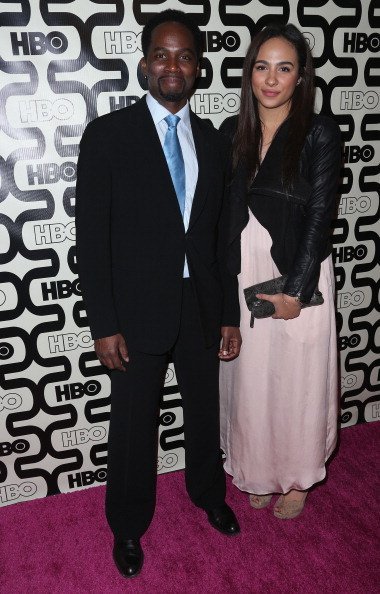 Aurora was in the news again in 2017, when she accused Murray Miller, the writer of "Girls," of sexually assaulting her after a party when she was 17.
Harold finally broke his silence on the issue a few weeks after his daughter's claims, via a tweet, where he praised his daughter for her strength and bravery, before going on to warn the sex offenders who felt they could get away with their crime that they had messed with the wrong family.