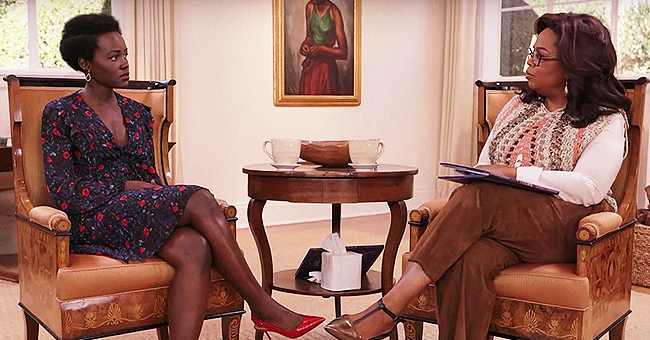 Youtube/OWN
Lupita Nyong'o of 'Black Panther' Talks about Colorism in Hollywood in a Candid Interview with Oprah Winfrey

Lupita Nyong'o touched on the issue of colorism saying, "the more dark skin women that are present and working, the better."
In an OWN special titled "OWN Spotlight: Oprah at Home with Lupita Nyong'o and Cynthia Erivo," 36-year-old Lupita Nyong'o sat down with the legend Oprah Winfrey for an eye-opening candid interview.
The segment, which aired on Saturday, saw Nyong'o discuss the topic of colorism, herself being a dark-skinned woman who has excelled in an industry where lighter-skinned women and Caucasians prevail. The clip is found below.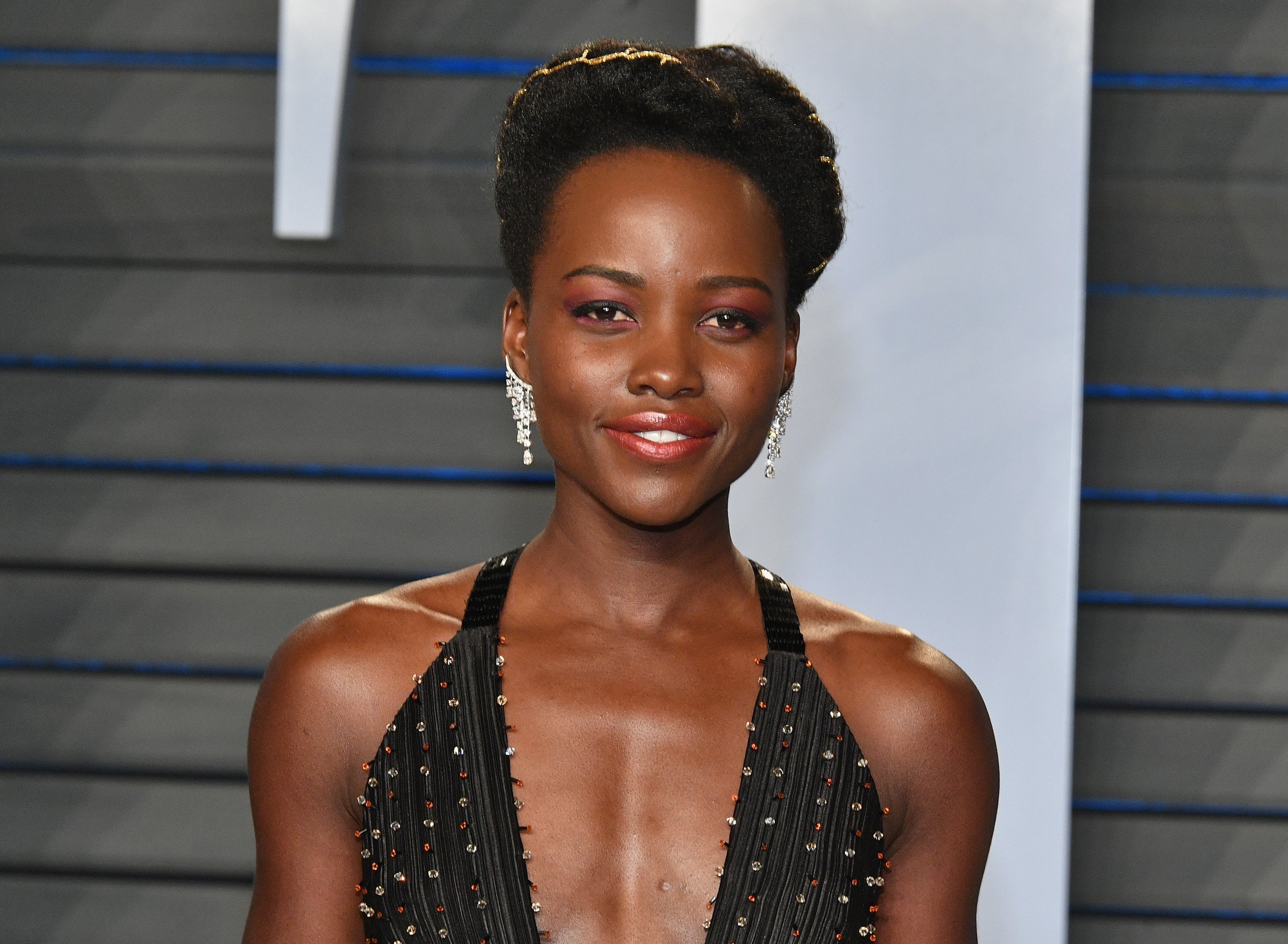 Lupita Nyong'o attends the Vanity Fair Oscar Party in Beverly Hills, California on March 4, 2018 | Photo: Getty Images
Nyong'o, who is best known for her role in hit films like Marvel's "Black Panther" and this year's thriller "Us," has become a leading icon as an African American actress.
When Winfrey asked her if she thinks there's still colorism present in Hollywood, she responded:
"Ha! Yes [laughs]. Yes! There's definitely still a misunderstanding of dark skin [scoffs] I recently had a makeup artist say to me, 'Oh, well, you know, your skin can take anything, it's so tough...' and I have very sensitive skin!"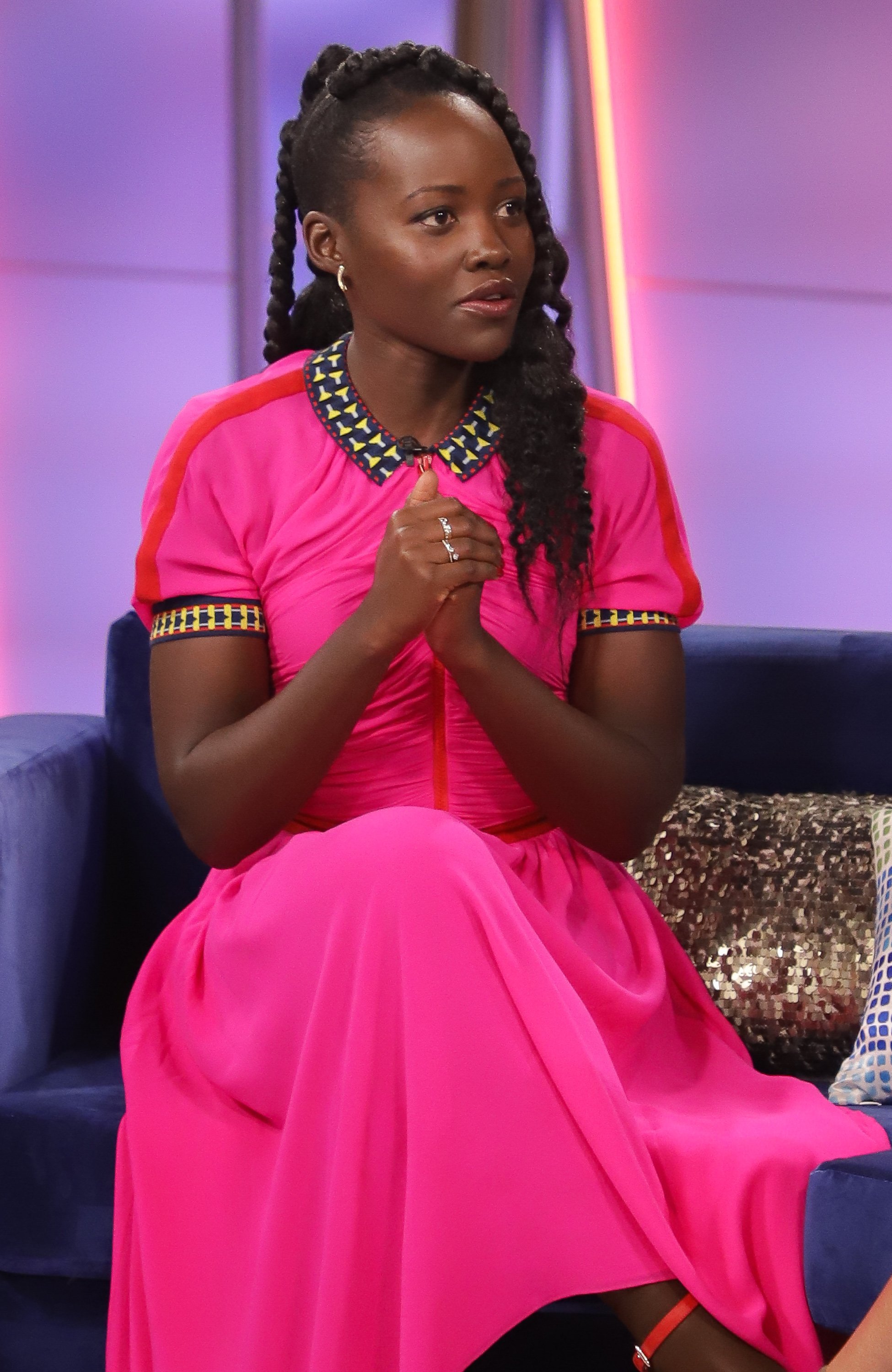 Lupita Nyong'o attends the Mujeres Imparables Fireside Chat in Miami, Florida on March 21, 2019 | Photo: Getty Images
The Oscar-winning actress said that black skin is "misunderstood." That misunderstanding then shows up in a variety of ways. Winfrey chimed in that people mistake "melanin for steel."
Nyong'o agreed, adding "and it is not actually." She went on to say that "the more dark skin women that are present and working, the better." She said we also need a change in demographics behind the camera.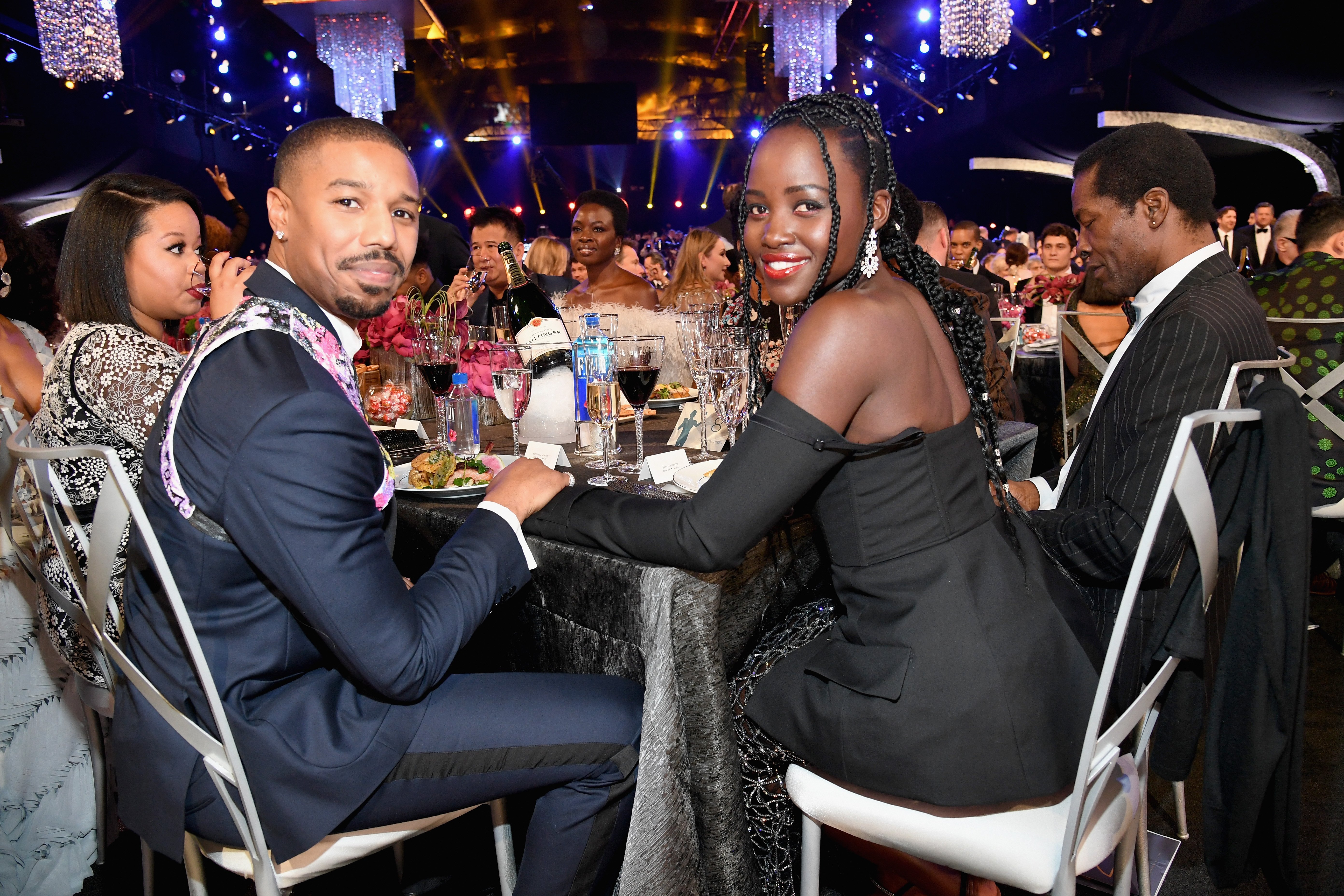 Michael B Jordan and Lupita Nyong'o attend the Annual Screen Actors Guild Awards in Los Angeles on January 27, 2019 | Photo: Getty Images
The Kenyan-born actress has acted as a voice against colorism in recent times. She just released a children's book called "Sulwe" which follows the story of a young girl who wishes to have lighter skin.
Nyong'o discussed other topics with Winfrey including her win for Best Supporting Actress in the 2013 film "12 Years a Slave." Meanwhile, actress Cynthia Erivo talked about her new upcoming film, "Harriet."
Back in early October, Nyong'o again touched on the topic of colorism. At the time, she opened up about being oppressed early in her career due to the color of her skin.
Speaking to News Night BBC, she revealed: "I was told I was too dark to be on television." Additionally, Nyong'o would be negatively compared to her sister who had lighter skin.
Even in her community, as a child Nyong'o faced severe colorism. Since then, she's come a long way, but as she herself has admitted, African-Americans still have a long way to go.
Please fill in your e-mail so we can share with you our top stories!