Cassie Talks about What Makes Her Nervous about Becoming a Mom & When She's Due
Cassie Ventura Fine is close to her due date and experiencing all the excitement and fears natural to a first-time mom-to-be.
Becoming a mother for the first time is quite a challenge and Cassie Ventura Fine is getting ready to conquer it.
The singer, who is now in her third trimester, with a due date sometime in December, opened up about her fears, and her excitement as she looks forward to meeting her daughter.
To prepare for the big event,  Cassie has chosen a doula from among her close friends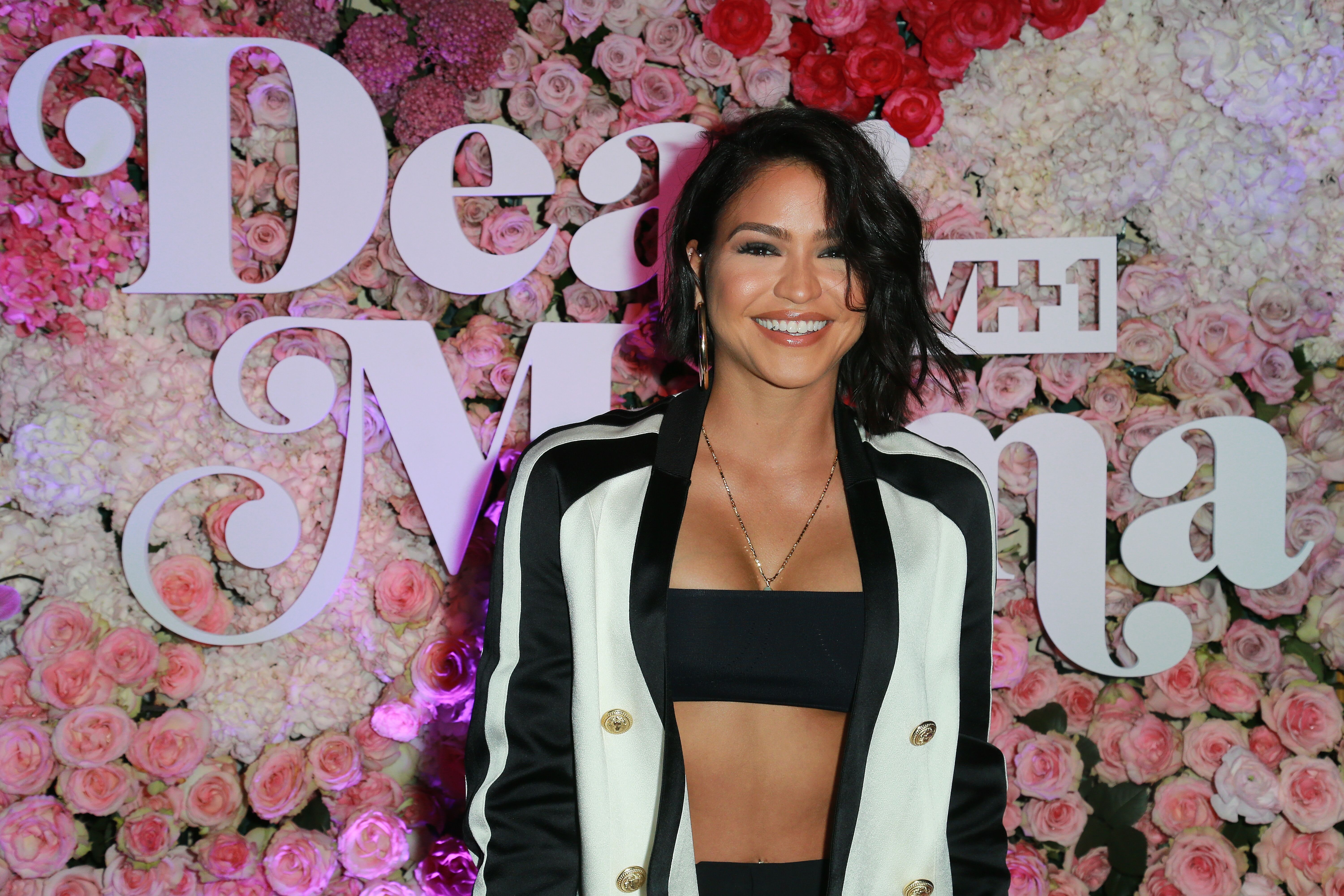 CASSIE VENTURA FINE: NEW MOM AND NEW BRIDE
In June 2019, Cassie Ventura and boyfriend Alex Fine and announced that they were expecting a child, and on August 28, 2019, they tied the knot in a lovely intimate,k outdoor cerimony.
Two months later, Cassie is weeks away from welcoming her first child, and understandably nervous. She said:
"I am feeling great, but I'm a little scared of labor. I keep reminding myself that our bodies are meant to do this, and in the grand scheme of things, it will be over in a blink of an eye."
PREPARING FOR THE BIG MOMENT
To prepare for the big event,  Cassie has chosen a doula from among her close friends, to support her through the ordeal of childbirth. She said:
"We're planning to have her in L.A. at the hospital with my doula, who is also a friend. I want someone there with us who can advocate for me to the doctor and nurses."
CASSIE VENTURA'S MESSAGE FOR HER UNBORN DAUGHTER
Being a mother to a daughter in this day and age is complex, Cassie confesses. Even though she is passionately invested in being a mother, that doesn't mean she will stop being a woman, a wife and a professional. She said:
"Of course, I will do anything for her, but … I want her to grow up watching me do my thing. I want her to see me making music, building my business, being a mom, a wife, a force, and be inspired by it all. I want to lead by example so she can grow up knowing that she can do anything and be everything her heart desires."
CASSIE VENTURA'S MOMMY CRAVINGS
Cassie has always been a health-conscious person, with a well-balanced diet, but now she finds herself unaccountably craving any and everything sweet and sugary. She said:
"Before pregnancy, I wasn't a sweets person. I would never order dessert, and I didn't ever crave candy, but now I can't get enough of both! I can have sweets all day from morning till night. I try to have fruit as often as possible, but sometimes it's tough to resist the bad-for-you sugar."
Cassie recently shared a photo of her baby shower, and there, on either side of Alex and the mom-to-be are two splendid and delicious layer cakes. Sugar cravings! 
CASSIE VENTURA STUNS IN PREGGY PHOTO SHOOT
Stunner Cassie Ventura just did a photoshoot, in which the focus was her glorious baby bump, and she looks sizzling hot.
She shared three very different looks on Instagram: One in a shocking pink knitted sweater and her endless bare legs, another showed Caddie in a burnt orange overalls, which daringly showed her underarm tattoo.
The fans' favorite was a sultry portrait of Cassie in a black jacket, black pantyhose, and a black leather cap. Cassie may just be the sexiest mom-to-be ever.