Twitter Rejoices at Cassie's Pregnancy News after Diddy Split
After Cassie announced that she's expecting her first child with boyfriend Alex Fine on a heartwarming Instagram post this Wednesday, social media erupted in chaos. Although most people are happy for Cassie, they have taken the chance to slam her ex, Diddy, for "letting a good woman go."
Eight months after Cassie and Diddy ended their decade long relationship, the 32-year-old star announced to the world that she's ready to settle down, as she's expecting her first child with celebrity trainer Alex Fine.
OH, BABY, SURPRISE!
The couple confirmed their relationship in December 2018, when Cassie shared an Instagram pic of their PDA at a Christmas party.
Since then, they have kept their private life mostly out of social media, but on Wednesday, they announced the good news to the world with a set of Instagram pics in and out of a car where a pair of white baby sneakers dangled from the rearview.
"Can't wait to meet our baby girl. Love You Always & Forever," Cassie captioned her post.
AN OUTPOUR OF WELL-WISHES
Fans and friends alike were quick to fill her comment section with congratulatory messages and good wishes.
Eudoxie Bridges, Ludacris' wife, wrote: "Blessings!!! Congratulations, this is absolutely beautiful!"
And Khloé Kardashian added: "Congratulations Cass!!!! You're going to be the best mommy!!!"
The same thing happened on Twitter, where users expressed their happiness at seeing Cassie finally starting a family after she spent 11 years of her life with Diddy without a level of commitment from his side.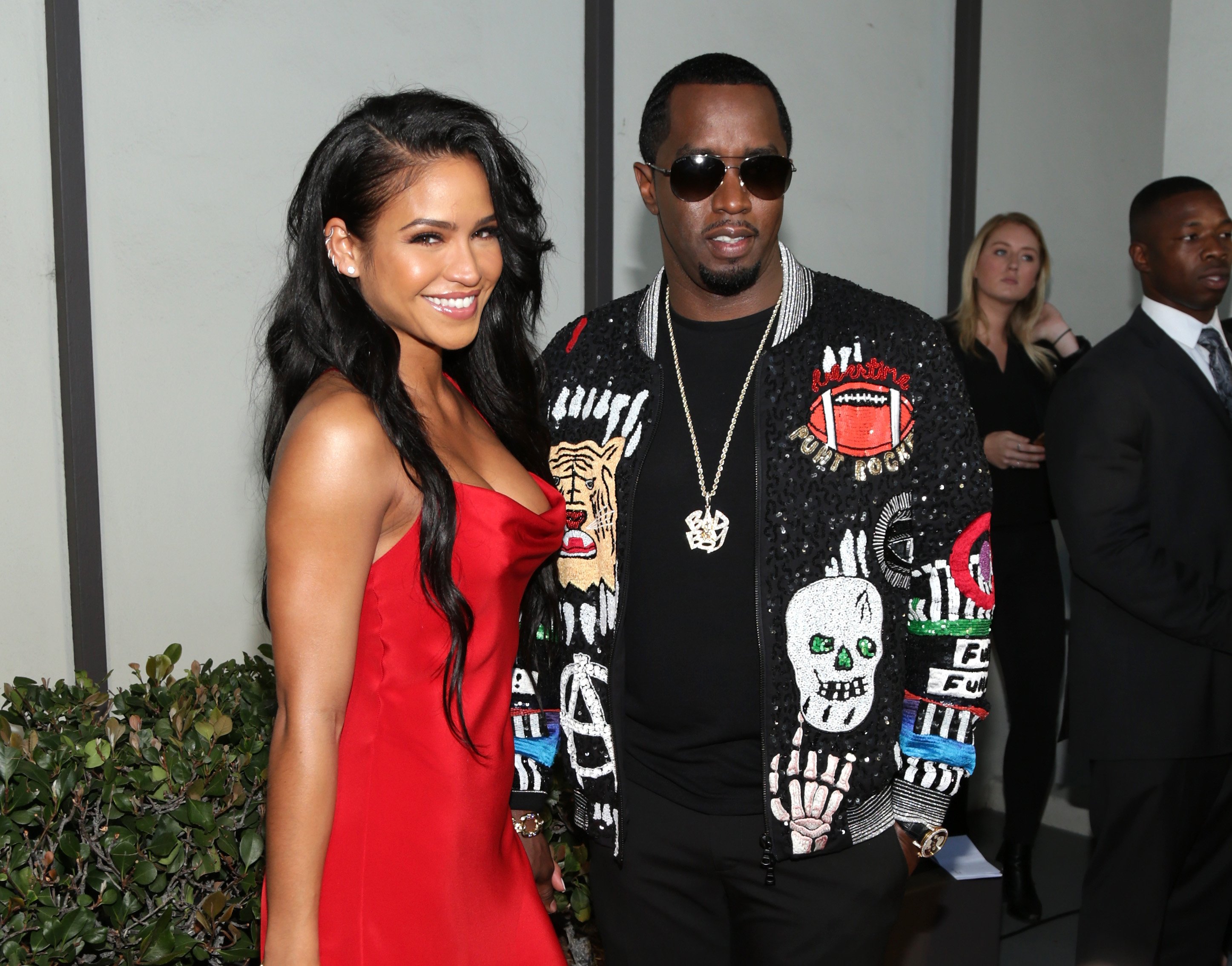 "Cassie spent her 20s enjoying the world off the dime of a man she/everyone knew wouldn't settle down and, when she was ready, she moved on and got her happy," wrote one user. "I vote we canonize her into sainthood immediately. You gotta give people their flowers while they can still smell them."
And another pointed out:
"So happy for Cassie! Cuz Diddy don't know when he have a good woman till they gone. Cassie found somebody that really loves her and willing to say it to the world not hide it."
Read more Twitter reactions below:
And diddy n Cassie had a pretty large age gap. Diddy already lived his life lol I think he loved Cassie but he knew he was leading her on ! Cassie had to wake up before her youth was wasted on a 50 year old man 🤣

— J. (@SoJammin) June 13, 2019
happy that Cassie is starting her a family. That's what happens when you get rid of what's holding you back. I like Diddy and all, but she seems so much happier without him. She's thriving now. #thursdaythoughts

— Poison IV (@mypoisoniv) June 13, 2019
When Cassie was with Diddy it was "She doesn't want Marriage and/or kids. She's happy. She's winning". Now she pregnant by new dude & it's "This is what she wanted all along" 😭. The assumptions just gotta stop

— B 🇬🇾 (@Brannin) June 13, 2019
DIDDY'S  REACTION
Although the consensus seems to be that Diddy is to blame for letting Cassie go and that he should be bitter about the situation, that isn't the case at all.
The 49-year-old took to Instagram on Friday to share a photo from Cassie and Alex's photoshoot, and captioned it:
"Congratulations @Cassie and Alex. I wish you all nothing but love and happiness. God bless L O V E."
Sources close to the rapper told E! News that "Diddy wants happiness for Cassie and her new chapter. He wants to be neutral with her, and she will always have a place in his heart."
The source added that after Kim Porter's passing, the rapper "has changed his perspective on life and truly wants everyone to be happy."
Kim Porter was the mother of three of Diddy's six children.
Her passing shocked the rapper to the core, as he admitted to late that he should have married her when he had the chance.
At the time of Kim's death, Diddy and Cassie had already split up, but they were caught spending some time together as friends while he mourned his loss, proving that there is not bad blood between them.