Single NY Dad Lamont Thomas, Who Has Fostered More Than 30 Kids, Adopts 5 Siblings under 5
Having already been responsible for taking care of over thirty children in the past twenty years, a single father, Lamont Thomas, is showing just how much of a big heart he has by adopting five siblings, all under the age of five. 
Lamont Thomas, a single father from Buffalo, New York, continues to surprise the world with his kindness.
Already known to have fostered dozens of kids over a twenty-year period, he has added to his number of children in remarkable circumstances.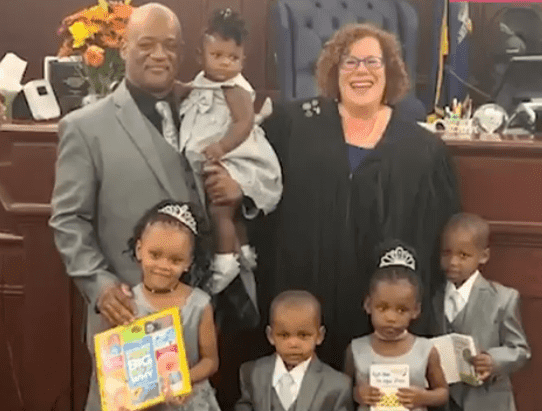 LAMONT THOMAS ADOPTS FIVE MORE KIDS
Lamont Thomas is now a father of twelve. His newly adopted five children, who are all siblings, and surprisingly under the age of five, are Zendaya, 5, Jamel, 4, Nakia, 3, Major, 2, and Michaela, 1. 
They add to his seven children (5 adopted, and 2 of them his biological children). Lamont was officially granted the right to be the parent of the five siblings on October 17, at Judge Lisa Rodwin's courtroom.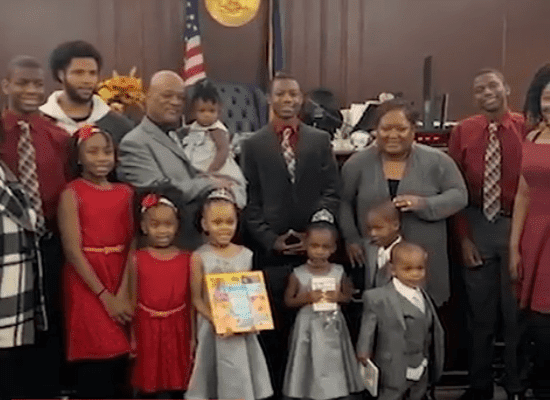 The occasion proved to be an emotional one for Lamont, as he revealed to "Good Morning America." He said:
"I was fighting to keep back the tears. Every day I think about it, my eyes swell up. All that we endured to make this happen, it was something."
LAMONT'S JOURNEY ON BECOMING A FOSTER PARENT
Thomas started his journey of becoming a foster parent to children while trying to help some of his friends who had lost their kid to the system.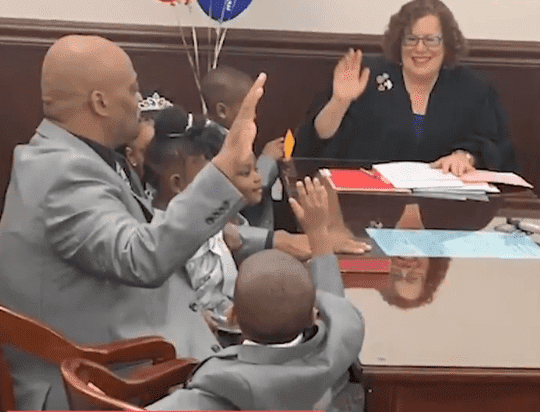 He narrated his experience, saying:
"In the beginning, I was helping out some friends. They had lost their child to the system. I went on and got certified and became a foster parent."
Since then, he has continued to be a foster parent, helping to raise these children and give them a home and family. At a point, he stopped, as his children had grown old, with some even having families.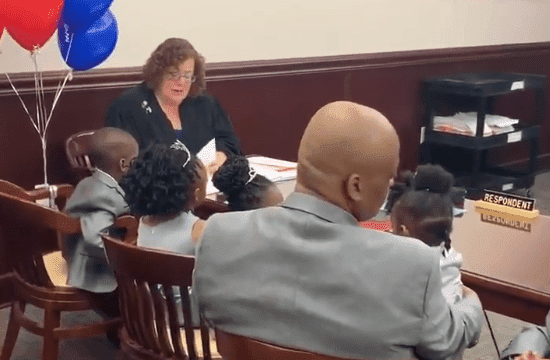 His decision to foster the five siblings has a history behind it. Thomas had once fostered their father, and when he learned they needed a home, he renewed his certificate and then applied to nurture them.
After being able to adopt all five of them, the proud father said:
"They bring new energy to me. They're lovable kids, very affectionate. They deserve to be raised as siblings, and that was my fight."
Single dad who fostered 30 kids adopts 5 siblings under 5 years old. https://t.co/4HdTBxfJ2z pic.twitter.com/p8t3hGz8Ju

— Good Morning America (@GMA) October 24, 2019
This gesture by Thomas Lamont is one way he is making a difference in the lives of youths, and it shows that there are many people out there doing their best to change the world.
Together everyone can make a difference. Do something good today.