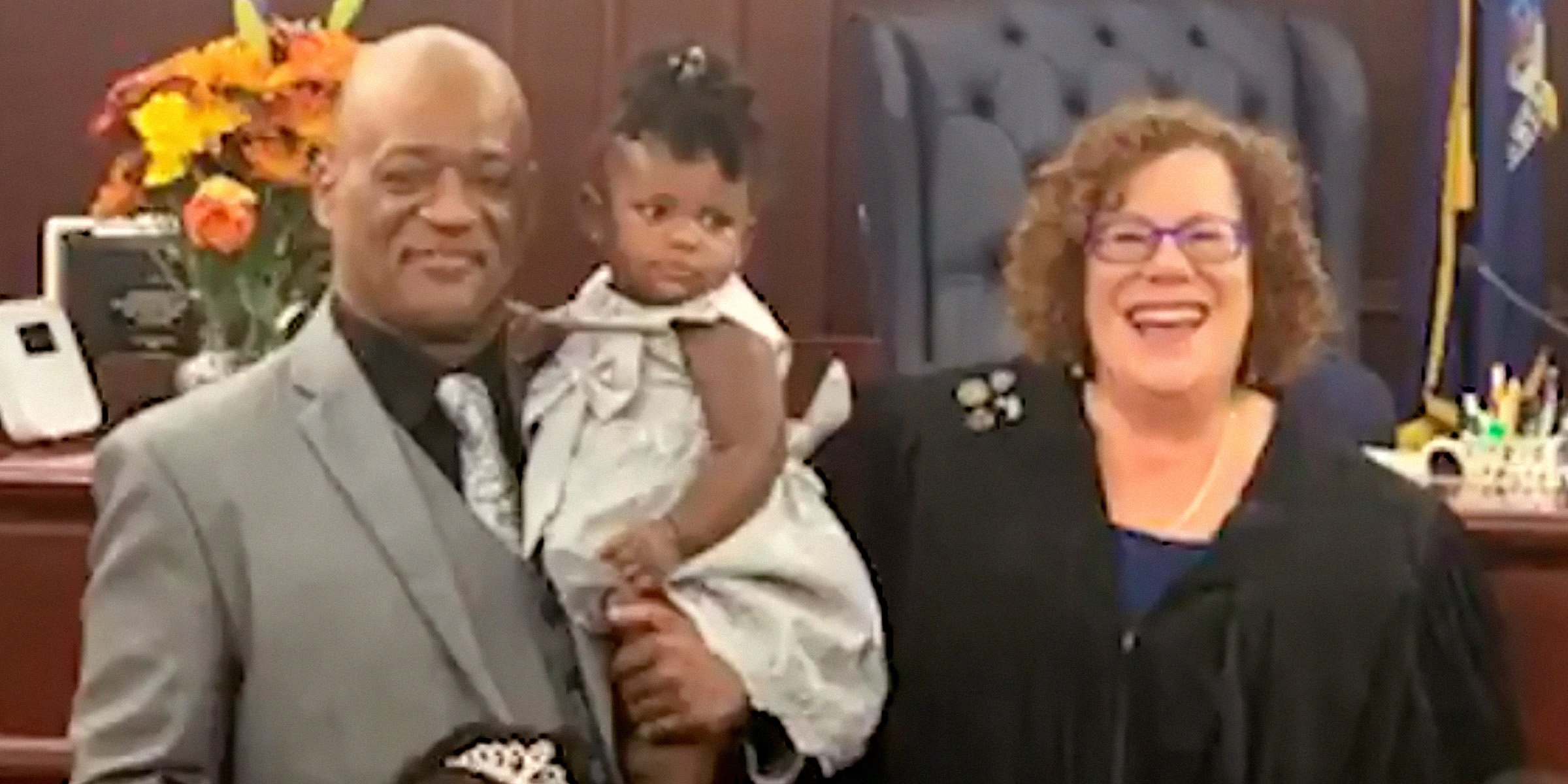 Facebook/morley.brown
Elderly Single Dad-Of-7 Adopts 5 Siblings Looking for Forever Home, Now Raises Them Alone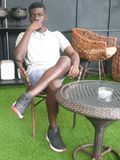 An extraordinary level of kindness was displayed when a senior citizen, long retired, decided to come out of retirement to adopt five siblings and give them a chance at a better life.
Lamont Thomas, a senior citizen from New York, has proved through the years that his heart and arms are big and wide enough to welcome as many kids as he desires to care for. Lamont is a single parent, but his capability to handle parenthood has often been proved.
It all started with his two biological kids, whom he welcomed from a previous marriage. By 2000, Lamont watched many kids being taken from their parents and integrated into the system. This did not please him, and he started by helping kids whose parents he knew.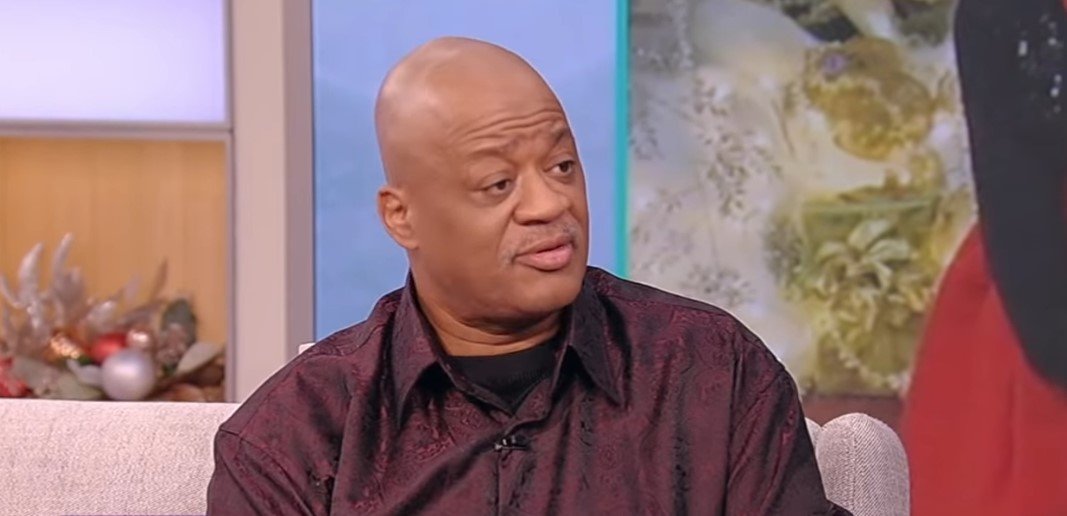 Lamont Thomas speaking during an interview | Source: Youtube/ Tamron Hall Show
Lamont's day job was catering, but it did not take long for him to develop a passion for caring for other people's kids. So it became that while he raised his two children, the single dad decided to get a certification as a foster parent.
After he took in his first foster kid, Lamont went on to welcome over 30 children in the space of 20 years. He also adopted five children, who are now all grown. After most of his kids got married, Lamont became an empty nester and soon retired.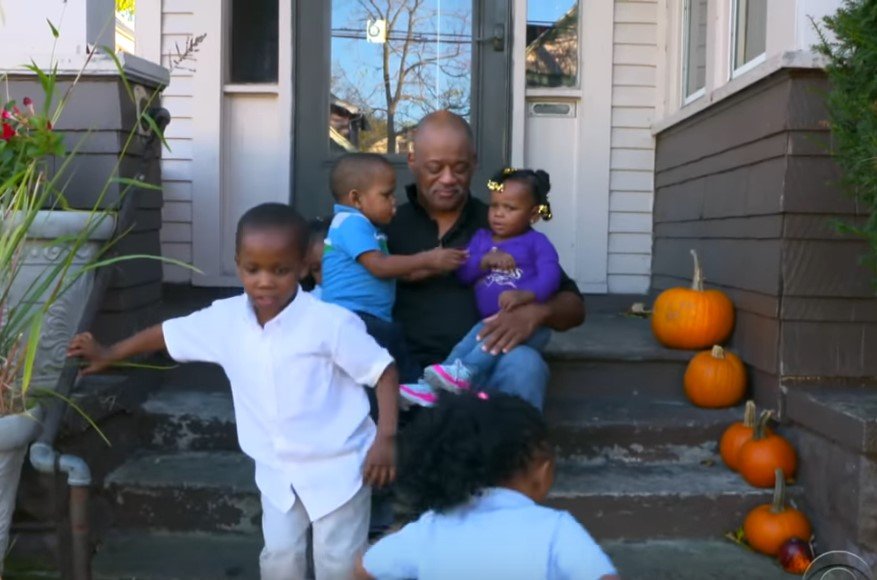 Lamont Thomas and his five foster kids | Source: Youtube/ CBS Evening News
LAMONT ADOPTS FIVE SIBLINGS
In 2020, the senior citizen who dedicated his whole life to taking care of kids heard of five siblings all under the age of five. He learned of how they were getting integrated into the system and swung into action.
According to reports, the young kids, Major, Michaela, Zendaya, Nakia, and Jamel, were from the same family but were going to be separated according to the foster care process. However, when Lamont stepped in, he did not think it was appropriate to separate the kids.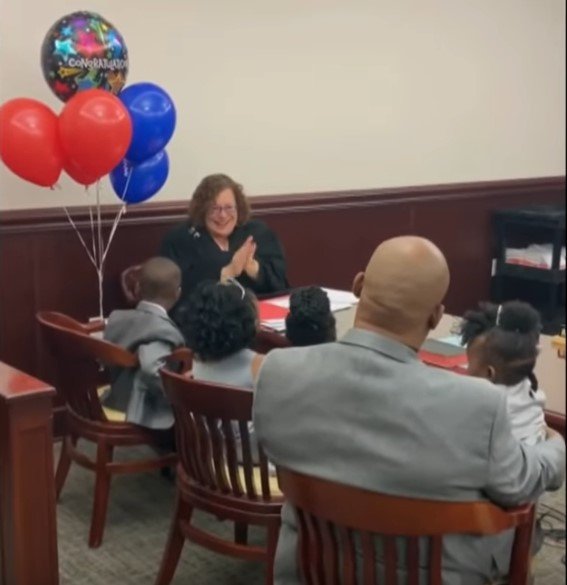 Lamont Thomas and his five foster kids at the court | Source: Youtube/ CBS Evening News
To ensure they would be raised together, he came out of retirement and got certified again. The process of adopting all five siblings was not easy, but in the end, the dad with the biggest heart was able to take home his little new munchkins. Speaking about the development, Lamont told GMA:
"I was fighting to keep back the tears. Every day I think about it, my eyes swell up. All that we endured to make this happen, it was something."
Lamont Thomas and his five foster kids | Source: Youtube/ Tamron Hall Show
The presence of the young bustling siblings made him a dad of 12. Back in 2007, he adopted twins, Germayne and Tremayne and three other kids, Jamel, German, and Michael, who was his first foster kid. Michael, who now works as a nurse, said of his amazing dad:
"He was my third foster home and it ended up being my forever home. He [knew] my biological parents. Lamont never turned [a child] away. They either aged out or went back home to their own families."
The young man added that he did not believe he would be the person he had grown to become without the morals Lamont instilled. Michael also expressed gratitude for his extended family.
Lamont revealed that he once fostered the father of the five little kids; this was how he knew they needed the help. The Buffalo native stated that he believed the kids got into the system due to neglect.
Before adoption, the kids were taken to four different foster homes and separated across cities. That ended when he fostered them for two years and decided to adopt them. Lamont said about his new young children:
"They bring new energy to me. They're lovable kids, very affectionate. They deserve to be raised as siblings, and that was my fight."
Lamont noted that his values as a dad who loved kids were ingrained in his quest to make a difference in their lives. According to CBS News, his story was back in the headlines when the siblings celebrated their first Thanksgiving with their dad.
The senior citizen, who was more grateful than ever, was glad to be a single dad spending all the time with the kids in their formative years. Although he is a retired caterer, he often gets a helping hand from the church and the community.
It goes without saying that Lamont is giving back to society in an exceptional way, and because of him, many kids have had a chance to live a better life than they were born into.
What would be your contribution in such a situation? Let us know your thoughts on the Facebook post.
Please fill in your e-mail so we can share with you our top stories!