Michael Douglas' Eldest Son Cameron Thanks Younger Brother Dylan for His Love & Support after Release of His Memoir
Cameron Douglas' memoir is making rounds on social media, and his family has a huge role to play in that.
Over the weekend, Cameron's half-brother Dylan took to Instagram to promote his brother's autobiography.
Sharing a photo of the cover of the book, Dylan wrote a lengthy message talking about the book and encouraging others to purchase theirs.
The accompanying caption began:
"My Brother @cameronmorrelldouglas has just released a book #longwayhome an autobiography recounting his battles with the demons of addiction and incarceration, both of which my brother has overcome."
He continued, explaining that he had just gotten an audio copy of the book and that the first few chapters he read already had him in tears. He also had some funny moments and assured fans they would experience the same feeling.
Dylan concluded his message,
writing
:
"It is such a gift to have my brother, such a thoughtful and smart person back in my life, and by reading his book, you can get to know him... please buy a copy!!!"
Cameron was quite touched by the gesture on his brother's part and took to the comments section to appreciate him. The eldest son of Michael Douglas wrote:
"My bro… I am so touched by your love and support. So proud of the amazing, intelligent and wise gentleman you have involved into. I love you with all my heart."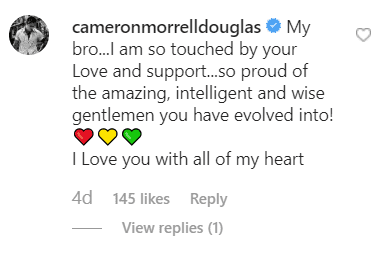 Dylan isn't the only family member that is actively supporting and promoting Cameron's memoir. Some weeks ago, his stepmother,
Catherine Zeta-Jones
, took to her Instagram to give her piece of mind about the new book, PopCulture
reports
.
The actress shared a black-and-white photo of her and Cameron on the dance floor during what looked like a wedding day. In the caption, she described the book as a "poignant, honest, cathartic, and at times, terrifying."
During an interview with People Magazine, Michael and his eldest son talked about his addiction struggles. The 40-year-old recalled that his addiction began with teenage bouts of smoking and drinking.
However, he soon realized that he found it hard to stop.  His father recounting the harrowing moments said:
"There were moments when hope dwindled.. and then it's just a train out of the station. Life became a series of crises. I thought I was going to lose him."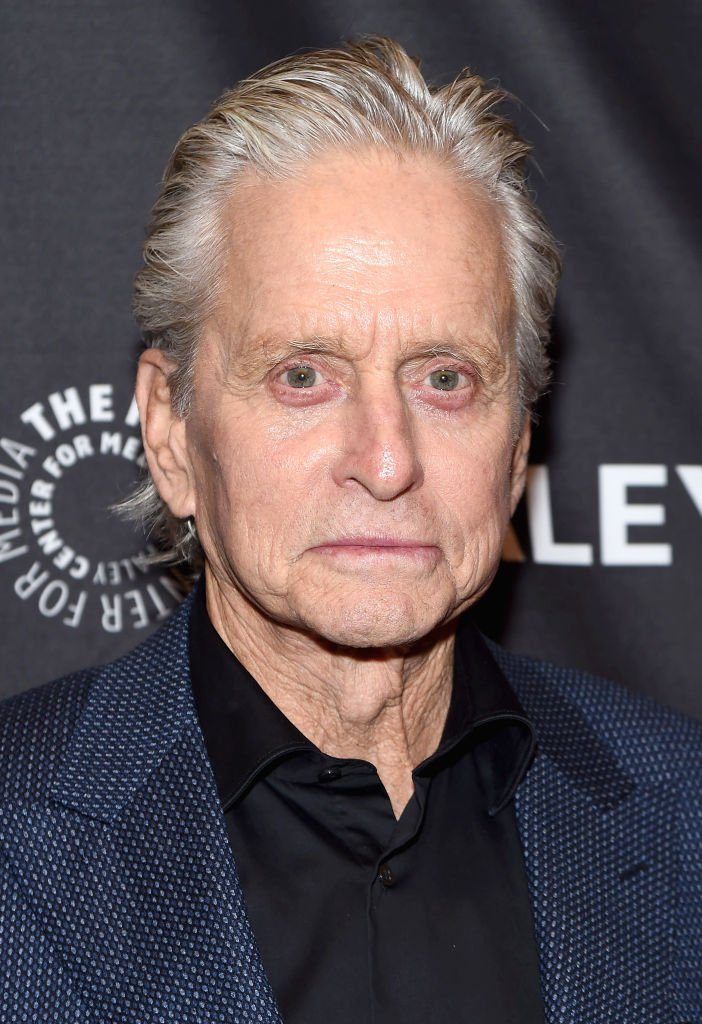 Luckily, that didn't happen. After being about seven years behind bars, Cameron was released in 2016 as a changed man, Page Six reports. He has picked up the pieces of his life and is rebuilding it with each passing day.
He hopes his memoir can help other addicts "seek help-and maybe save a life."
Cameron is now busy with raising his two-year-old daughter with girlfriend Vivian Theibes and working on kick-starting his acting career.