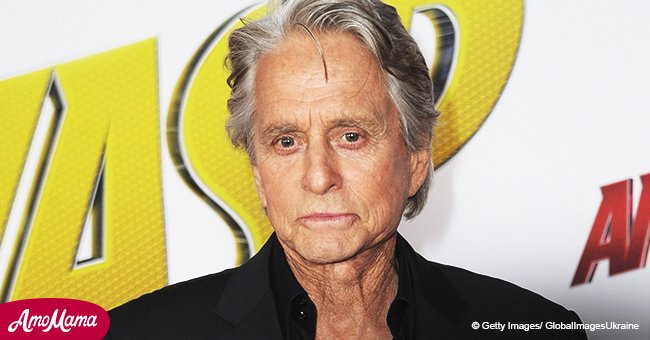 Michael Douglas speaks out for the first time since son's release from prison
Michael Douglas, one of the most recognizable faces in Hollywood, has opened up about his son Cameron and how he's been doing for the past two years.
39-year-old Cameron was released from prison in August 2016. He spent nearly seven years behind bars, away from everything and everyone, on account of drug possession.
During the premiere of Ant-Man and the Wasp, which was hosted by Synchrony and Avion, the 73-year-old actor told Us Weekly that his son was doing much better now that he is a free man.
According to Douglas, Cameron, who he shares with ex-wife Diandra Luker, has become a family man and is exclusively focused on his wife, Viviane Thibes, and daughter, Lua.
Please consider following us on our Twitter account @amomama_usa to learn more.
Michael and Viviene welcomed their baby girl in December 2017, but Douglas confessed that he wasn't quite sure of how to feel about being a grandfather.
The actor shared that he loves his granddaughter and that she is beautiful, but having her in the house at the same time as his children, 17-year-old Dylan and 15-year-old Carys, can be a small let-down.
Douglas believes that having grandchildren while being an 'empty- nester' is a completely different experience than having them while the house is packed.
As for his marriage, Douglas has never been happier. During the short interview, the 73-year-old was asked what was the best part about being married, to which he replied with 'you couldn't divide it into parts.'
To Douglas, being married to Catherine Zeta-Jones, his wife of 17 years, who didn't attend the event, was the 'whole package' and that she is a pretty darn good' wife.
Ant-Man and the Wasp hit theaters on Friday, June 29, and to Douglas filming was harder than he was expecting because of the amount of green screen usage, which he believed to be quite easy when compared to regular acting.
Please fill in your e-mail so we can share with you our top stories!