Keyshia Cole & Boyfriend Niko Khale Reveal Their Baby's Name and Share New Reality Show Teaser
After giving birth to her second child, Keyshia Cole and her boyfriend Niko Khale reveal their baby's name and share their newest reality TV show trailer. 
Keyshia Cole and her 24-year-old boyfriend Niko Khale proudly revealed their son's name to be Tobias Khale, and they shared that the world will get to see more of baby Tobias on the couple's new reality TV show.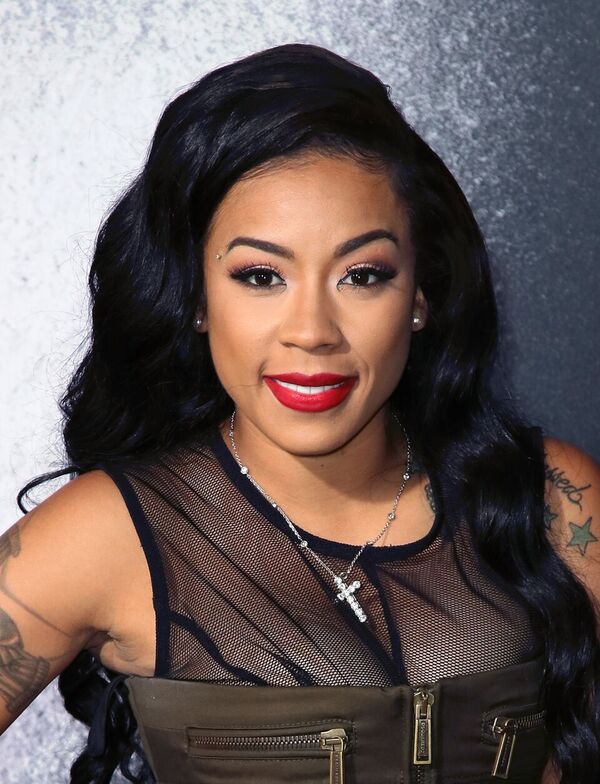 The First Glimpse of Their New Show
The couple took to Instagram to announce the little boy's name and show them a sneak peek of what's to come in their show. The adorable snippet video showed different milestones during their pregnancy journey, such as their ultrasound checkups, their baby shower,  and even her labor. 
On her caption, Cole wrote: "Our personal little home video (on a bigger scale). I'm soooo happy to share!!! [Tobias Khale] will always have this beautiful moment to look back on! We All will!!!!"
Niko's Personal Message
Likewise, Niko shared the trailer on his own account, revealing how he doesn't usually like sharing much about his personal life. However, welcoming his son is different and it's something he proudly wants to share with the rest of the world. 
"Yalll know I don't open up much when it comes to my personal life but this moment had to be documented and broadcasted!! My baby boy [Tobias Khale] is my biggest blessing as well as [Keyshia] and [Daniel Gibson Jr]. Family is the motivation, happy to share with the world."
Life Before the Show
The new show, "Keyshia Cole | My New Life" premieres on Monday, November 18 on BET, and fans of the couple can't wait for it to come out. 
Before announcing their new show, Keyshia celebrated her 38th birthday just two months after giving birth to Tobias.
Living Her Best Life
Cole is living her best life, as she not only has a new BET reality show coming out, but also a budding relationship, a beautiful baby boy, a thoughtful older son, and an entire new year of life. 
Celebrating her 38th year on earth, Keyshia celebrated with Niko, her good friends, and of course, a delicious cake. She made sure to assure her fans that she's seen all of their greetings and that she's appreciative of all of it. 
With so much to be thankful for, Keyshia is happy to be sharing her blessings with her fans through her new reality show and it'll be a great sight to see.