Amy Roloff Pens Emotional Post to Celebrate Her Late Mom: 'Her Life and Faith Is My Legacy'
Amy Roloff, the TV personality best known for "Little People, Big World," took to Instagram to share a touching message for her late mother, Patricia Knight.
Unfortunately, Patricia passed away at a Michigan hospital on September 24, aged 86. According to People, she was next to her husband of 67 years, Gordon C. Knight, when she died.
"My heart knows she is w/ the Lord."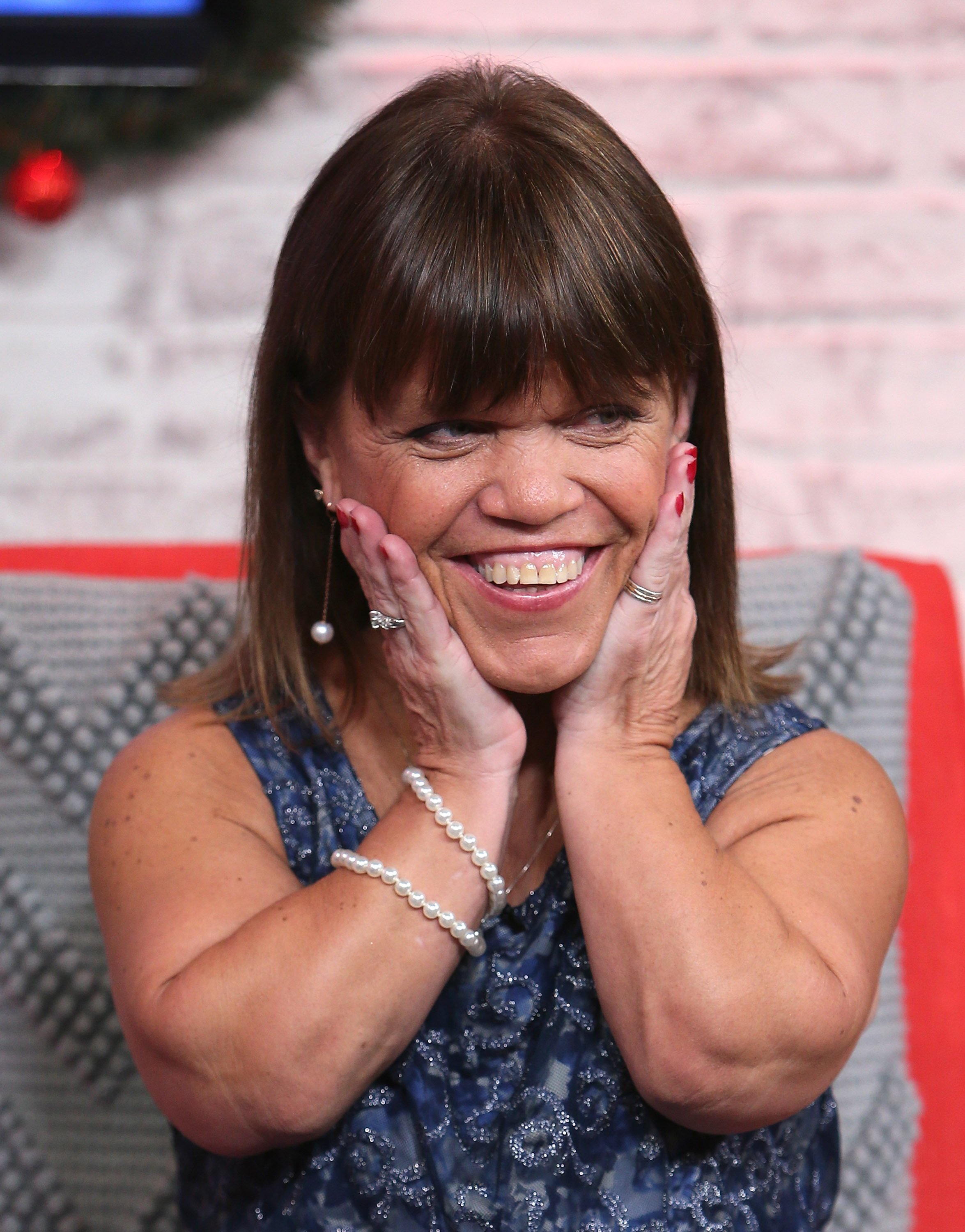 Amy Roloff honoring her late mother
On October 27, Amy uploaded a slideshow to Instagram, showing her next to some members of her family during Patricia's funeral, held in Michigan on October 24.
Apart from her father, the photos showed her current partner Chris Marek and her children Zach, Jacob, Jeremy, and Molly. The last image was of a beautiful bouquet of red roses placed behind a framed picture of Patricia.
Although the photos were definitely striking, the highlight of the post was the touching message that Amy wrote in the caption. She started saying that her family came together to celebrate her mother's life. She added:
"I say celebrate, because though I mourn and am sad she is not here anymore, my heart knows she is w/ the Lord. And that changes everything when faith is there. And her faith, her Christian walk and life were examples for me during my growing up life."
Describing her mother
Amy pointed out that Patricia's life was not perfect, but she gave up everything for her husband and children. The "Little People, Big World" star confessed that she didn't know her mother daily as an adult because she moved away from Michigan shortly after tying the knot.
However, during the funeral weekend, she "got to see and know" Patricia even more, describing her as an "amazing, wonderful, sometimes complex, giving, compassionate, loving, and beautiful woman and mom." Amy then wrote:
"Mom. I was surrounded by love with Chris, my kids and family and that is a treasure. I'm honored to be her daughter. And I will continue to do my best to live and love in my life the best I can."
After stating that Patricia was with the Lord and that her life and faith was her legacy, the TV personality finally thanked her and wrote that she would forever love her.
A previous message to Patricia
It was not the first time that Amy shared a touching message honoring her late mother, though. Shortly after Patricia's death was announced, she posted throwback photos on Instagram, followed by a lengthy caption.
In it, she showed appreciation to her four children, three daughters-in-law, one son-in-law, and two grandchildren.
At the end of the moving text, the "Little People, Big World" confessed that she missed her mother a lot but was relieved that she was no longer in pain.
The news about Patricia's passing came about two weeks after Amy and her boyfriend Chris Marek got engaged. He proposed only one day after her birthday at a restaurant they frequently visit together.