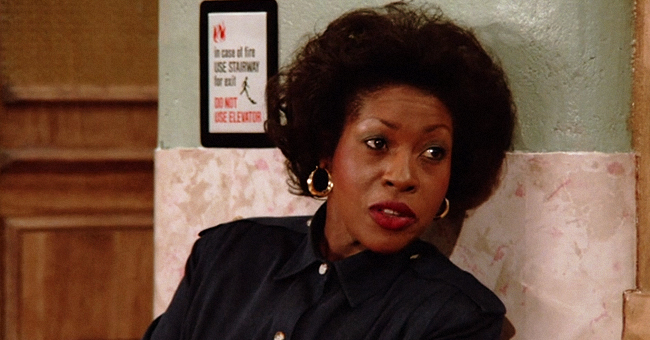 Twitter/JoeyPedras
JoMarie Payton of 'Family Matters' Claps Back at Death Rumors, Shares Old Photo with Her Family
JoMarie Payton, best known for playing Harriette Winslow in the 80s/90s sitcom "Family Matters," recently had to shut down death rumors while sharing a photo with her adorable family.
It's been over two decades since "Family Matters" wrapped up production, but Payton is still the same loving mama who doesn't hesitate to cut you down to size when it's necessary.
Payton, 69, generally keeps a low profile, but earlier this month, she had to clap back at death rumors via her Facebook page.
Payton quickly became a favorite on her new show as well but would make an early exit in its ninth and final season.
"Good Morning Family," the actress wrote alongside a photo of herself with her daughter Chantale and granddaughter Kamryn.
Payton continued:
"Got a call this morning from an old dear friend in panic mode because he read...I was dead! Not Yet! Dammit! I'm well and feeling well. Will send you a current photo after I eat my grits and eggs. When I do die, I'm coming back to scare the [expletive] out of the people that spread these [expletive] lies. Get a grip! Get a life!"
Payton was one of the original cast members on "Family Matters." The show was built around her character as a spinoff of "Perfect Strangers," where she first appeared as Harriette Winslow.
Payton quickly became a favorite on her new show as well but would make an early exit in its ninth and final season. Judyann Elder stepped in as Harriette for the last nine episodes.
During a reunion of the cast members in 2017, Payton told Entertainment Weekly that she had planned to leave two years earlier.
"I was unhappy about a lot of things; I was going through a divorce, I wasn't happy on the show; it didn't mean I did not want to perform as an actress or an artist," she disclosed.
Payton continued:
"The way I explain it is that, when you're a baker, you don't always want to bake cakes or cookies; you want to bake pies, you want to bake bread. I wanted to do something else. I don't regret that I left."
Years earlier, in 2010, Payton had said pretty much the same thing about her departure from the ABC/CBS sitcom.
The Albany, Georgia native also shut down rumors that she left because Steve Urkel (played by Jaleel White), a character who was initially introduced as a one-off, eventually became the show's star.
"There were some things being said, and like I said, just ignore it because you know it's not true," she said. "But it did hurt because it made me look like this scandalous person that was jealous of this kid [Jaleel]."
Since leaving "Family Matters," Payton has gone on to work on various projects like "Tyler Perry's Meet The Browns," "Moesha," "Mann & Wife," and "The Proud Family" as the voice of Suga Mama.
Please fill in your e-mail so we can share with you our top stories!