Dog the Bounty Hunter Pays Touching Tribute to Late Wife Beth Chapman on Her Birthday
Duane "Dog" Chapman takes to social media to commemorate what would have been his late wife, Beth's 52nd birthday. 
Via Instagram, the celebrity bounty hunter, shared a slew of posts, two short clips, and one picture, to remember Beth, who passed away in June following complications of metastasizing throat cancer.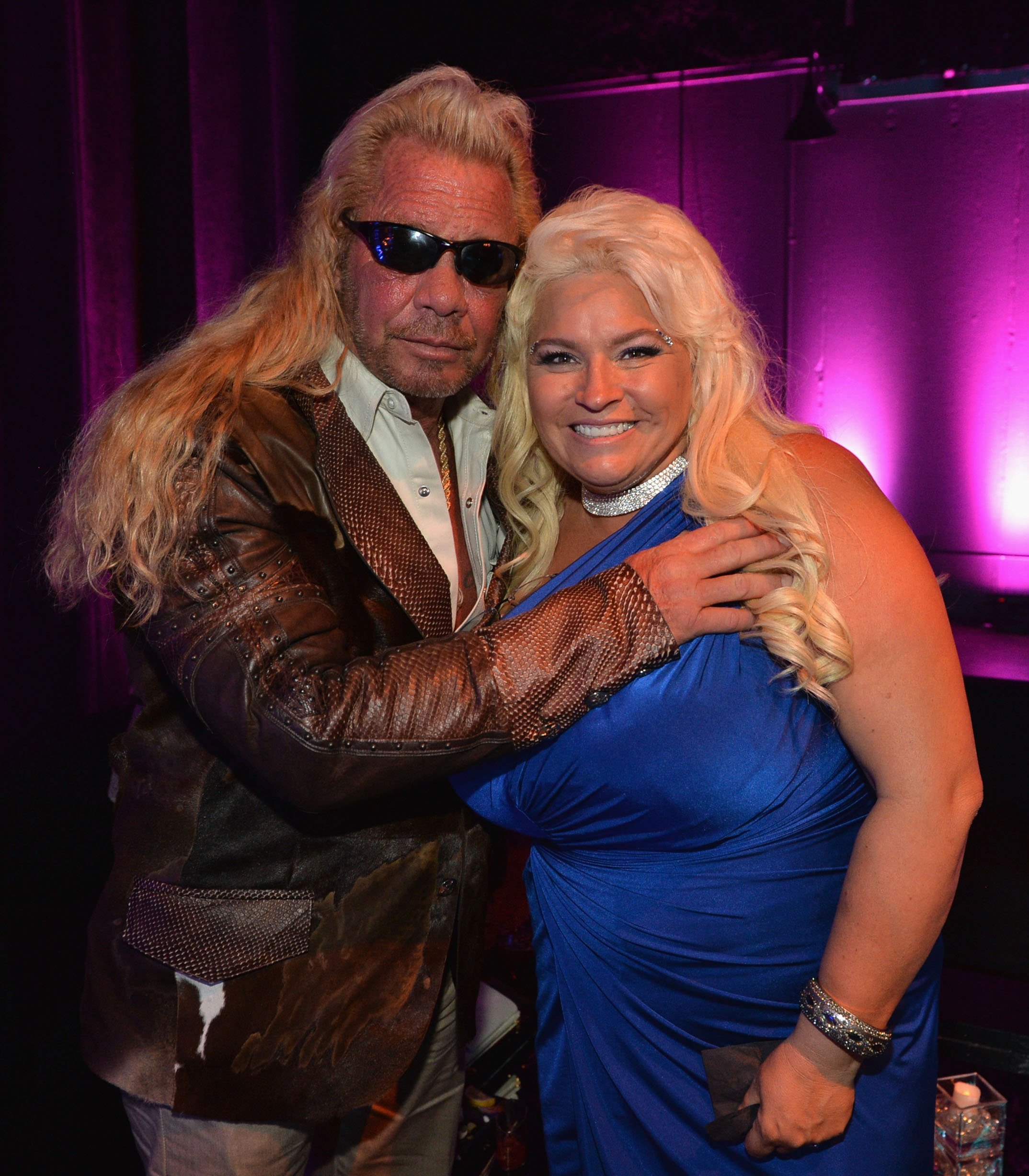 The first post is a short clip taken from the Chapman family's new series, "Dog's Most Wanted," which features Beth's last hunt. The video which teases new episodes of the show only features Beth saying:
"We're just gonna have fun and love and laugh all the way, and when it ends, it ends."
The sad words hold special meaning for Duane and the Chapman's entire fan following because it signifies Beth's braveness, which she was fondly known for even as she battled cancer.
Duane seemed to revel in remembering Beth's most tender moments as he reposted one of her dated Instagram posts, a picture of her and him which she captioned with an affectionate declaration of love. 
Her words read: 
"Sooooo in love with this guy !"
The last post, which is only hours old, is also an affectionate display. It features a clip of some of Beth's toughest moments while she and Duane hunt down criminals. 
In a heartwarming manner, Duane shared that there could never be anyone like the deceased beauty in his caption. He wrote: 
"There will never be another like you. Happy birthday Beth! We 'heart emoji' you!"
Duane's sweet display of love for Beth, even though it's months past her demise, has been met with a predominantly emotional response from fans. 
He is, however, not the only member of the Chapman family to pay tribute to the reality star on her birthday. The couple's daughters, Bonnie and Cecily, also honoured her memory via Instagram.
Bonnie's post came on Sunday, two days before what would have been Beth's birthday. It included pictures of Beth as well as those of the Bonnie with Beth and father Duane "Dog" Chapman during her high school graduation. 
Cecily, who is Beth's daughter from a previous relationship, also shared a picture of Beth yesterday and wished her the "happiest" birthday while also noting that she "knows" Beth is having "the best party up in heaven."