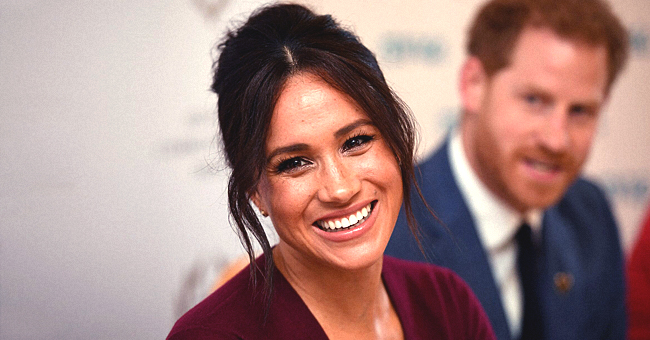 Getty Images
Meghan Markle Wore Gold Rings from Jeweler That Allegedly Supports Endangered Animals Charities
Meghan Markle wears two new gold rings in support of the Manta Trust, a conservation charity in the England. The rings were designed by Canadian jeweller, Vargas Goteo.
During her meeting for the Queen's Commonwealth Trust and One Young World in Windsor, Meghan Markle was spotted wearing two new gold rings on her right fingers.
The rings were designed by Canadian jeweller, Vargas Goteo for a conservation charity in the England, called the Manta Trust.
It is reported, each collection is designed to raise awareness and funds to specific wildlife and oceanic conservation organisations. Showcasing the 18K gold Manta Kiss ring worn by Markle, it is revealed
"The ring was inspired by the cephalic fins of a manta ray and is also available in silver, gold vermeil or rose vermeil. It is part of Vargas Goteo's beautiful Manta Collection."
"Vargas Goteo are a Commercial Supporter for the Manta Trust, kindly donating a percentage of sales from their Manta Collection to support manta and devil ray research and conservation," Manta Trust explains. ⠀
Vargas Goteo founder, Alex Prijic Smith tells PEOPLE, it is a dream come true to see someone as influential as Markle promoting their jewellery.
It is reported, Markle wore the Manta Kiss Stack Ring that supports manta ray conservation via the Manta Trust. Depending on whether it is the gold-plated or solid gold version, the ring retails between $180 or $600.
She also wore the Bow Knot Ring in gold vermeil, which is from the brand's High Seas collection. It sells for $180.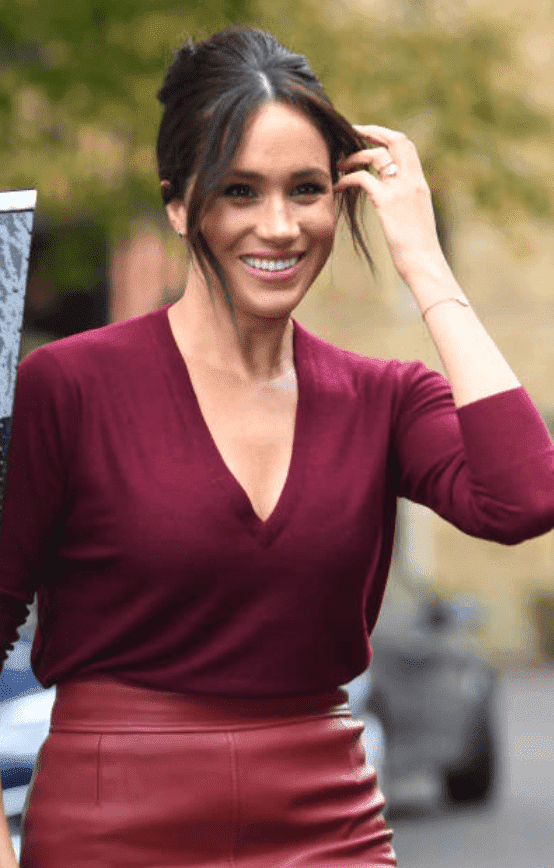 Meghan Markle wears Vargas Goteo jewellery as she arrives at a roundtable discussion on gender equality with The Queens Commonwealth Trust (QCT) and One Young World at Windsor Castle, on October 25, 2019, in Windsor, England | Source: Jeremy Selwyn - WPA Pool/Getty Images
"Meghan always exudes ease and elegance, refinement and a freshness in everything she steps out in — I loved what she wore!," Smith exclaims.
Vargas Goteo's works on the specific collections in order to help promote the "conversation about conservation." Smith reflects the importance of Markle wearing the pieces saying:
"I'm so proud that with gained visibility, comes increased support of the conservation organizations we support."
The jewellery designer also reveals that she does not know where Markle purchased the rings from and was surprised to see her wearing their collection because she did not source it from them.
It is believed she bought the items through her own personal means and was not given by the organization.
Please fill in your e-mail so we can share with you our top stories!