Kelly Ripa & Ryan Seacrest Dress up as 'The Addams Family' for the Show's Halloween Episode
In anticipation of "Live's Best Halloween Show Ever: Viral Edition," Kelly Ripa, Ryan Seacrest and Mark Consuelos dress up as the Addams family.
Kelly Ripa and Ryan Seacrest prepare for the "Live with Kelly and Ryan" Halloween episode by dressing up as the Addams family. It is revealed:
"SNEAK PEEK at this year's #LiveHalloween October 31st! #AddamsFamily ? ?@kellyripa as Morticia and Wednesday, @ryanseacrest as Pugsley, @instasuelos as Gómez, @gelmanlive as Lurch and #ArtMoore as Uncle Fester."
In the photo Ripa looks glum as she dresses as Wednesday Addams, in a black and white collared dress, with her hair in braided pigtails. 
She also plays the double role of family matriarch, Morticia Addams. Wearing a long sleeved and tight fitting black dress, Ripa holds a bright red rose as she sits in the middle of her team.
3 more days... RT if you'll be watching! #KellyandRyan pic.twitter.com/8CtAVwVMqy

— LIVEKellyRyan (@LiveKellyRyan) October 28, 2019
In a video with the Addams family theme song playing in the background, Seacrest gives his followers a behind the scenes look of their team getting their make-up done.
They stay in character as Ripa walks with serious face next to Seacrest, who walk with his hands behind his back and gives a cheerful smile like Pugsley. The video also shows them arriving at the stage and setting up to pose for the camera.
In a repost of the photo on Ripa's personal Instagram page, some fans mistakenly think her daughter, Lola Consuelos is posing as either Wednesday or Morticia. One fan asks:
"Which is Kelly and which one is Lola? they look like twins, I can't tell them apart."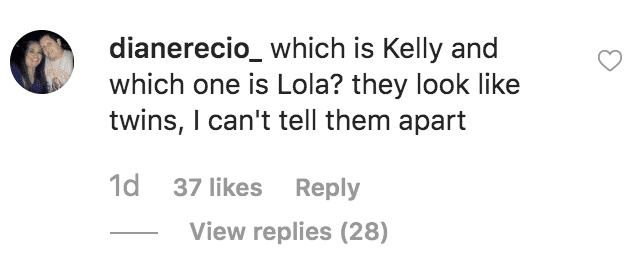 The mix up created an active debate in Ripa's comment section, with some fans trying to decipher who is Kelly and who is Lola, a commenter says:
"Lola is in the middle. My guess!"

"Love it!!! I never realized how much your daughter looks like u?," another fans adds.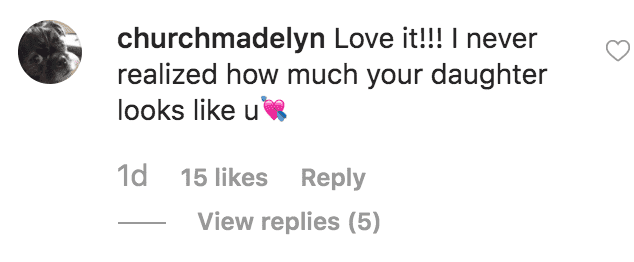 Clearly finding the whole situation to be hilarious, Ripa sets the record and 
remarks
:"
@dianerecio_
 what is going on? They're both me ???."

According to 
PEOPLE
, for the Halloween special, the show will air the year's biggest viral moments.
Leading up to the episode "Live with Kelly and Ryan" have been featuring on social media throwback videos and photos of some the show's most memorable costumes.