Rihanna Snuggles with Her Friend's Newborn Baby in Adorable New Photo
Rihanna's maternal side surfaces as she dotes on her good friend's newborn. The singer has been vocal in the past about wanting to have kids of her own.
If you're a fan of Rihanna and you're up to speed, then you're probably aware that she intends to have kids at some point in her life. 
However, since she's not in that stage yet though rumors in the past suspected she was on the way, she delights in being "Aunty Oh NaNa" for now.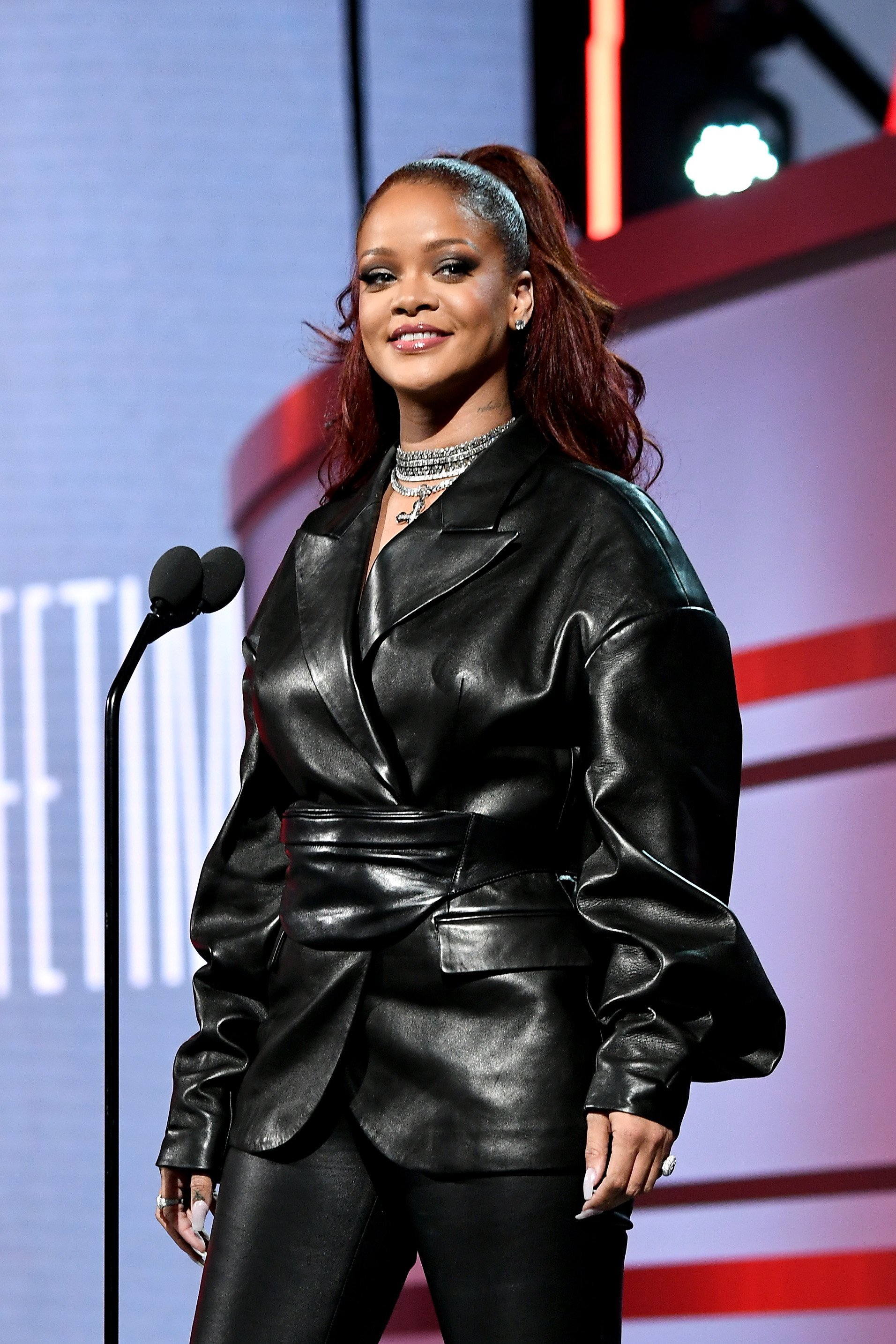 Rihanna shared adorable photos of her friend's newborn and it was clear she's a doting aunt. Holding the baby close to her shoulders, Rihanna seemed to relish the moment of snuggling to the fragile cutie. She also kisses the little boy named Justin Joshua Davis or who she simply refers to as JJ.  
"I'm so grateful that I was here for your first day on the playground kid!!" the singer begins to write to caption one of her photos. "Aunty loves you so much already," she adds. 
Earlier this month, Rihanna opened up in a feature on Vogue and confirmed "without a doubt" that she wants kids.
Rihanna proceeded to congratulate JJ's mother Jennifer Rosales who's also the project director of her company, Fenty Corp. She hails her for "making this look easy." She also shouts out to JJ's father, Aaron Davis for being "a champ and a super dope dad."
At the end of her caption, she addresses JJ's older brother, Aaron Rodolfo reminding him to share to his younger sibling.  
"I know you not gonna like sharing yo mama, but you get all the new toys, lil bro only gets your old ones so you good! Here's to baby."
Rihanna appeared at ease at holding a baby in the photos she shared where her hair is neatly styled in cornrows. There's no doubt her maternal side will pull through when she has a child of her own in the future. 
Earlier this month, Rihanna opened up in a feature on Vogue and confirmed "without a doubt" that she wants kids. 
So proud to be on another cover of @voguemagazine wearing my own designs from @FentyOfficial !!! On stands October 16th!
Photographer: @ethjgreen
Fashion Editor: Tonne Goodman
Hair: @yusefhairnyc
Makeup: Kanako Takasehttps://t.co/ARYg5Fmufj pic.twitter.com/LU9TEe1NEh

— Rihanna (@rihanna) October 9, 2019
Back in June, she also expressed her desire to have children speaking to her "Ocean's 8" co-star Sarah Paulson for Interview magazine. She revealed she wanted kids "more than anything in life."
Rumors swirled that she was pregnant when fans noticed a bump in her midsection when she attended the 5th Annual Diamond Ball last month. The speculations were further fueled by a previous comment she made about giving birth to a Black woman. 
Those rumors were soon put to rest seeing that Rihanna hasn't made a pregnancy announcement since then. In the past, she would usually laugh off such rumors and attribute it to a "fat day."