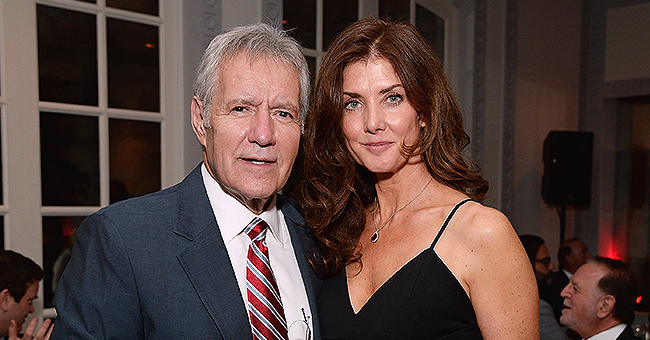 Getty Images
Alex Trebek's Family - Meet 'the Jeopardy!' Host's Wife and Kids

The Canadian-American TV personality most known for hosting the game show "Jeopardy!" since 1984 is the father of three children out of his two marriages. These are the pillars that support Trebek in his health struggle.
79-year-old Alex Trebek has been a household name in the US for decades, due to his work on one of TV's most iconic and beloved game shows, but lately, he has been making headlines because of his Stage 4 pancreatic cancer diagnosis.
Since his health condition surfaced, the media and the public have focused more on Trebek's personal affairs and family, and the good news is that he counts with the support of his closest family members who are by his side every day.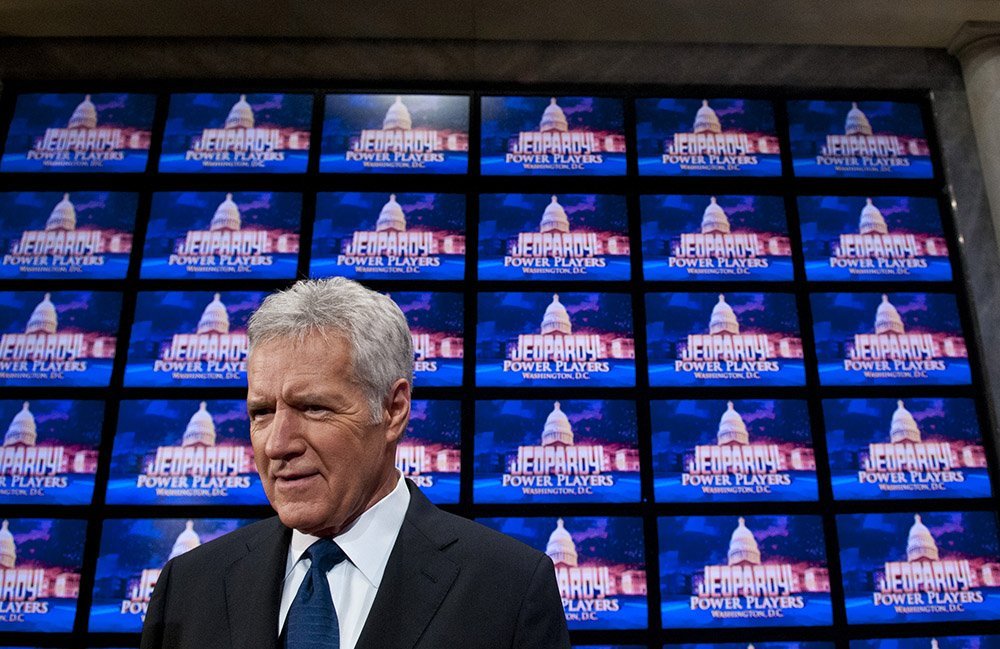 Alex Trebek. I Image: Getty Images.
Trebek has a warm safety net to lean on in this difficult moment, consisting of his three grown children -Matthew, Emily, and Nicky- and the woman he has shared his life with for nearly 30 years, his second wife Jean.
JEAN CURRIVAN TREBEK
56-year-old Jean Currivan reached her 29th wedding anniversary with Trebek in April 2019. She is a New York real estate manager that met the TV host back in the late '80s at a party.
Even though she was a little starstruck by Trebek at the time of their first meeting, she soon found the person behind the celebrity and they embarked into a relationship. Following a year of dating, Trebek proposed her.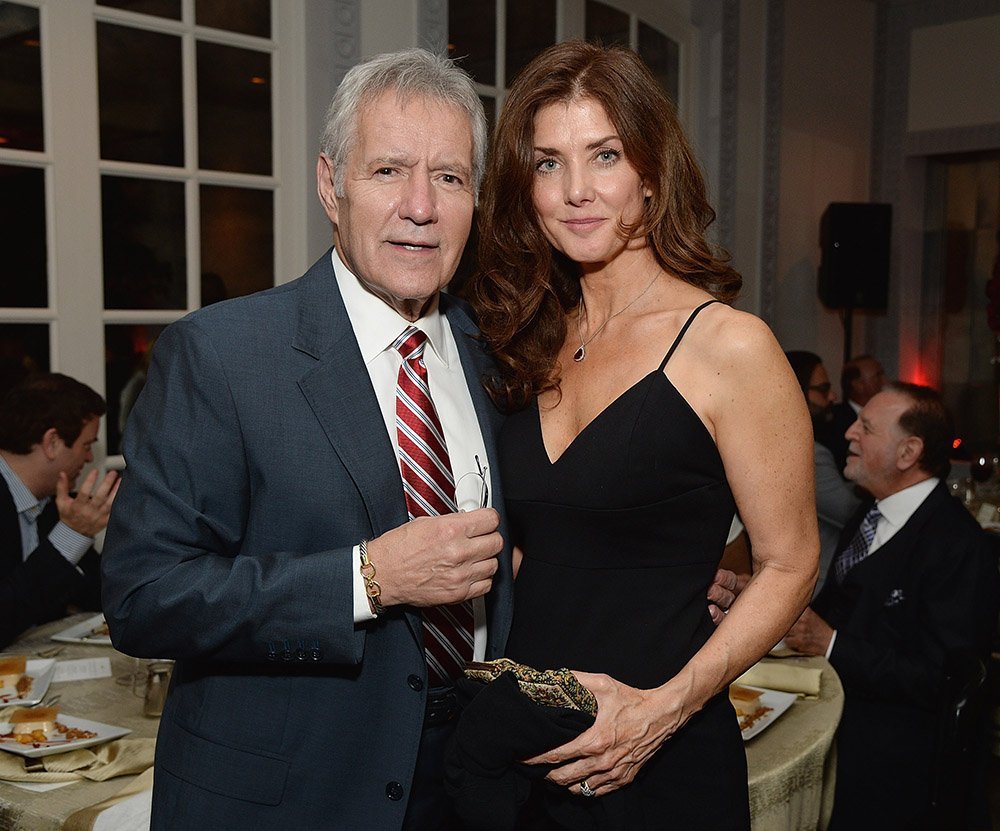 Alex Trebek and his second wife Jean. I Image: Getty Images.
Jean is 26 years younger than Trebek, something that he was initially hesitant about. Fortunately, Jean knew how to be patient about it, and they allowed themselves to live a lasting and successful love story.
In 1990, Jean gave birth to Matthew, the first of two children to result from hers and Trebek's marriage. Emily followed in 1993.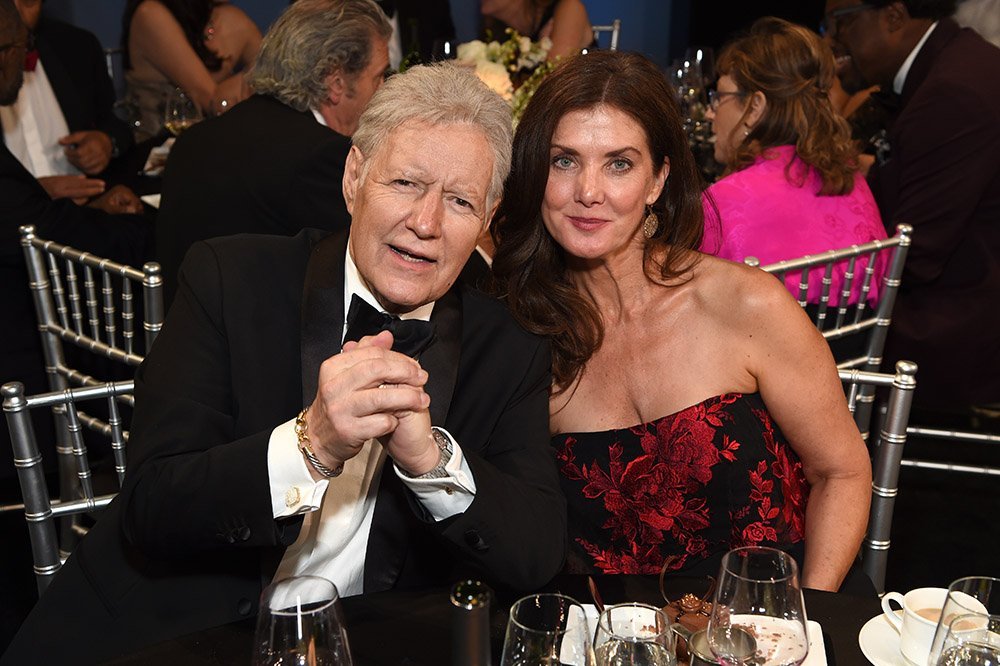 Alex Trebek and his second wife Jean. I Image: Getty Images.
Before tying the knot to Jean, Trebek purchased a piece of land in Hollywood Hills to build their dream home.
MATTHEW TREBEK
29-year-old Matthew owns a restaurant in New York City, fulfilling a dream he had for some time. His restaurant is named Oso, and it is located in Harlem. Oso specializes in innovative Mexican food and cocktails.
"There was just something about the hospitality industry that I fell in love with," Matthew told Fordham News in 2016.
"It's great because it's very free form in that it allows you to venture out into so many different fields: design, food, drinks, music, graphic design, and even just talking to people," Alex's oldest said back then.
Matthew also owns a $1.9 million townhouse his celebrity father bought him close to his business, as the New York Post reported.
Matthew has described himself as being more like his mother, reserved and shy, while Emily would be more like their father, social and outgoing. Ironically, less is known about his younger sister.
EMILY TREBEK
26-year-old Emily graduated from Loyola Marymount University in 2015, where she got a degree in psychology and philosophy, according to her LinkedIn profile.
Despite her educational background, Emily currently works as a Real Estate Investor, a business that allows her to follow some of her other interests, namely design and architecture.
"I have always been interested in homes. When I was little, I wanted to be an architect. After graduating, I decided to get into real estate," Emily shared in 2017.
She got to work alongside her father when she embarked on her first property renovation project, as she revealed in an interview published on the Jeopardy! website.
"As I was getting ready to flip my first house, I told my dad that I wanted to do it with him. If dad can fix something, he will not have anyone else do it," Emily said with pride. "And I always watched him fix things, and wanted to learn," she added.
NICKY TREBEK
Before having Matthew and Emily with Jean, his second wife, Alex was married to Elaine Callei from 1974 to 1981. She had a daughter from a previous relationship, Nicky, whom the TV host legally adopted.
51-year-old Nicky Trebek always remained close to her adoptive father, and she currently works close to him as a production coordinator for "Jeopardy!"
Besides this, Nicky describes herself as "creator, owner, designer, singer, songwriter, [and] artist," on her Instagram profile. In fact, Nicky released a self-titled album in 2005, and her music can be found in ITunes.
Please fill in your e-mail so we can share with you our top stories!