Lori Loughlin's Daughters Olivia and Isabella Reportedly Could Be Charged in College Admissions Scandal
A former federal prosecutor believes that Lori Loughlin and Mossimo Giannulli's daughters, Olivia Jade Giannulli and Isabella Rose Giannulli, could face their own charges in the national college admissions scandal.
For their role in the national college admissions scandal, Lori Loughlin and her husband, Mossimo Giannulli are facing 40 years in prison. 
The couple are accused of paying admissions consultant William "Rick" Singer, $500 000 to falsely designate their daughters Olivia Jade Giannulli and Isabella Rose Giannulli as recruits on the crew team at USC. It was discovered their daughters had never participated in the sport.
Federal agents obtained emails from Loughlin and Giannulli say that Olivia could not get into USC with her grades. The couple allegedly paid a bribe and sent a picture of her on a rowing machine to get her designated as a recruit on the crew team.
The same means was used to get Isabella into USC. However, since the scandal broke they are currently both not enrolled at USC.
Olivia and Isabella have not been charged in connection with the case dubbed "Operation Varsity Blues," by the FBI. However, former federal prosecutor Neama Rahmani, tells PEOPLE, there is a chance they could be called to trial, he explains:
"At a minimum the daughters will be witnesses in a trial against their parents, but they could also be charged as defendants."
In early October the U.S Attorney for Massachusetts, Andrew Lelling revealed that prosecutors are hoping to ask for Loughlin to face harsher charges than Felicity Huffman, who served 14 days in prison for her involvement in the case.
"The government has made it clear that they are going to keep increasing pressure on both Lori and Mossimo. By not pleading, Lori and Mossimo are exposing their children to being charged," Rahmani says.
In response to Rahmani's claims that her plea left her daughters exposed to facing charges, a source close to Loughlin disagrees with his assessment and says:
"If Lori had any indication that the girls were at risk, she'd want to plead guilty, even though she believes that she did nothing wrong."
"She is not going to let them spend time in jail for something that they didn't do. Lori is a fantastic mother who would take the fall for the girls even if it cost her everything."
In March, Loughlin and Giannulli had initially been charged with; money laundering conspiracy, conspiracy to commit mail and wire fraud and honest services mail and wire fraud.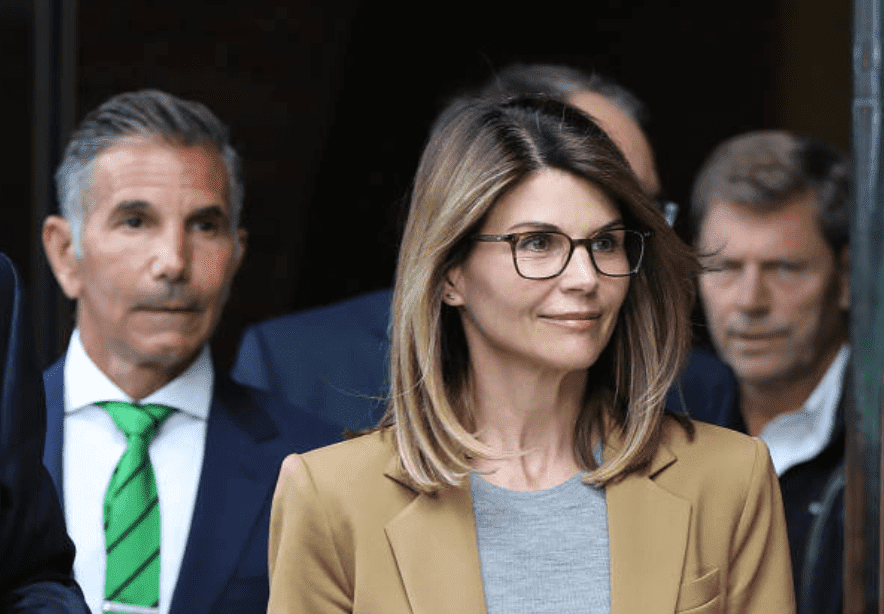 On October 22, an additional charge of conspiracy to commit federal programs bribery was announced by the U.S. Department of Justice. 
According to Daily Mail, the additional charge is only against defendants like Loughlin and Giannulli, who plead not guilty to the initial indictment. Their next court date will be on January 17, 2020.