Helen Mirren of 'Prime Suspect' Stuns in Fitted Long Gown with a Regal Cape
Helen Mirren shows off her curves in a long blue gown, which she rocked to the Los Angeles premiere of her upcoming HBO miniseries, "Catherine the Great."
Dame Helen Mirren recently premiered her new period drama "Catherine the Great," which News.com.au reports has a steamy scene.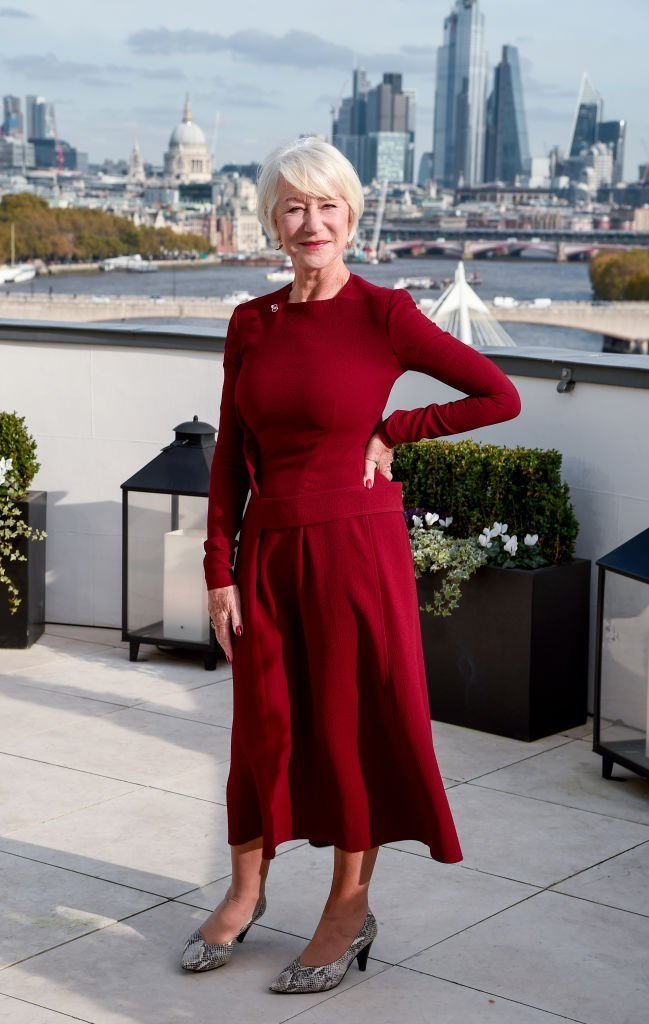 However, the steamy scene isn't the topic of discussion as we are in awe of the actress's beauty at the premiere of the HBO miniseries in Los Angeles.
As seen in photos shared by Getty Images on Instagram,  Helen stunned in a long, blue, figure-hugging dress that flaunted her sumptuous curves. The stunning ensemble featured a regal cape and eye-catching jewelry which adorned her neck, ears, and fingers.
The 74-year-old rocked her natural grey hair which was styled backward in loose waves and wore a bright pink lip that complemented her milky skin.
In the next snapshot, Helen was seen posing with Jason Clarke, who plays the role of Grigory Potemkin - a military commander who is Catherine's lover in the HBO miniseries.
According to News.com.au, "Catherine the Great" focuses on the life of Catherine II, who was the Empress of Russia from 1762 until 1796.
The German-born woman began ruling Russia after unseating her husband, Emperor Peter III – who was known to be a violent, drunken bully.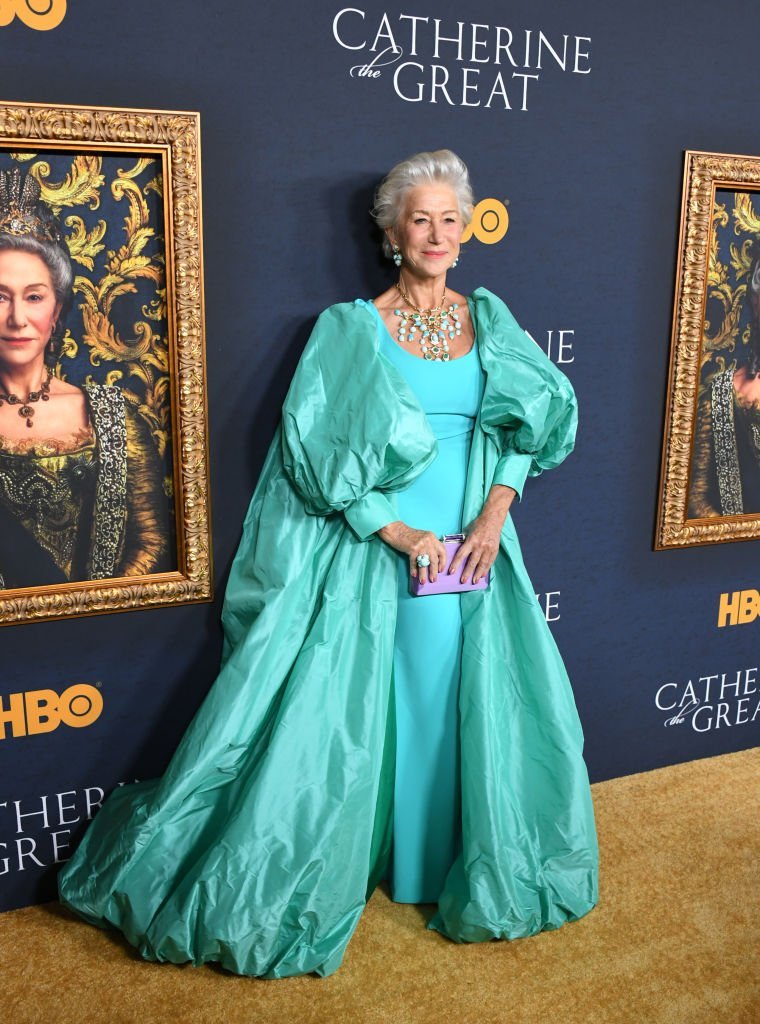 However, many people disregarded her success as they paid more attention to her sexual prowess. Historians claim that Catherine's sexual appetite was so insatiable that she was tempted to sleep with horses, which eventually played a part in her death.
While that rumor is yet to be confirmed, several fans stated that the story was started by misogynists who wanted to undermine Catherine's numerous achievements.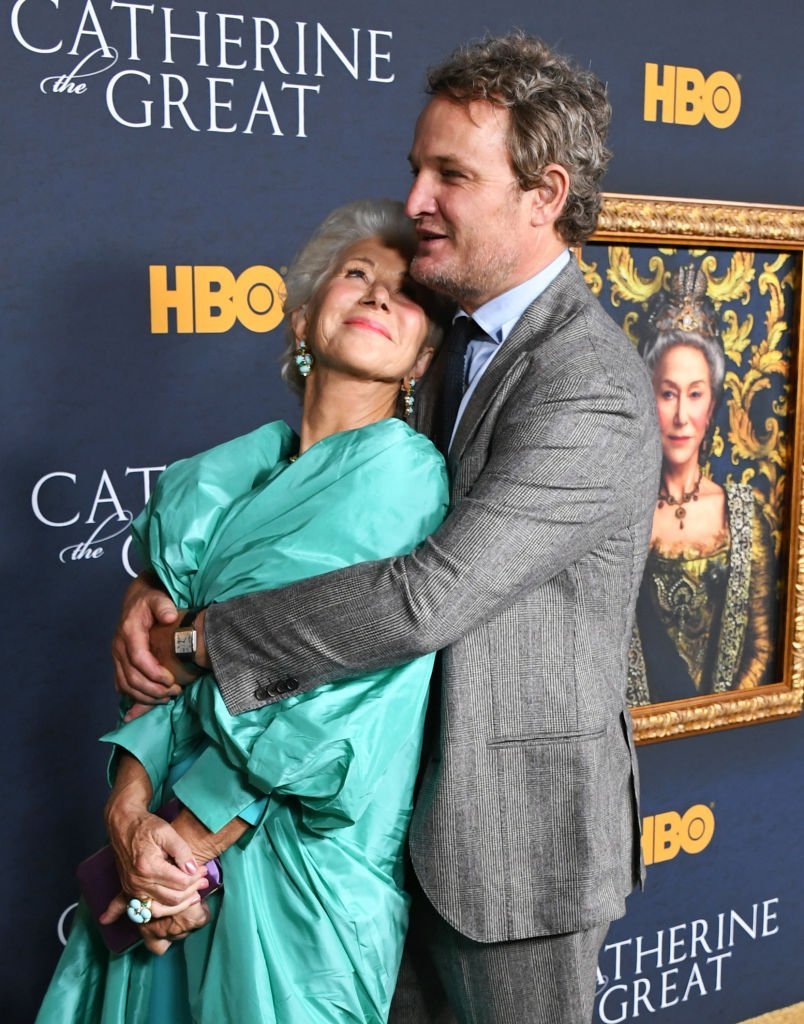 "Catherine the Great" is expected to start streaming on Foxtel on November 3. While fans await the show with bated breath, Daily Mail is showing off  Helen's look to the show's UK premiere.
The 74-year-old kept true to her character's form as she arrived in a litter vehicle, which was carried by four men. The "Prime Suspect" star also kept it classy in her navy colored peplum blouse with a square neckline.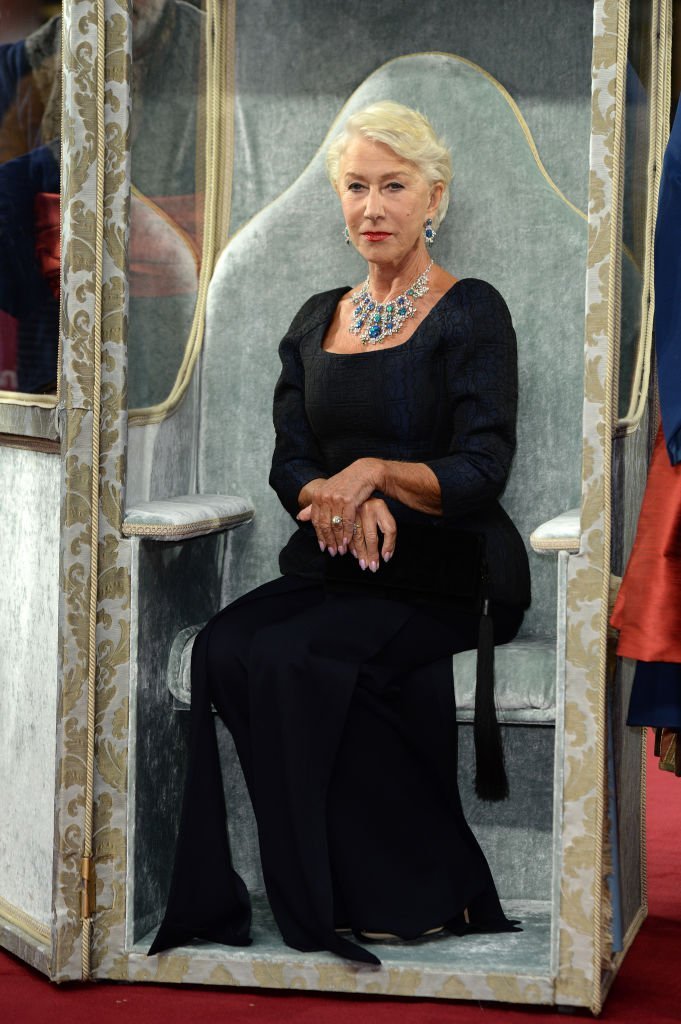 For the bottoms, the award-winner had on a pair of flared trousers, which hid her black heels, and she accessorized with diamond and topaz dangle earrings, that matched her dramatic choker necklace.
The "Hobbs and Shaw" screen goddess
revealed
during a recent interview that she is looking forward to the finished product of the miniseries mainly because she worked so hard to bring the character of Catherine to life.