Nick Cannon of 'The Masked Singer' Gets Ride on Son Golden's Little Truck in an Adorable New Photo
Nick Cannon shares a cute photo of him and his two-year-old son, Golden spending time together for Halloween. Check out how they "pull up" in their cute ride.
There's no question that Nick Cannon is a standup dad. He's there for his three children any chance he gets.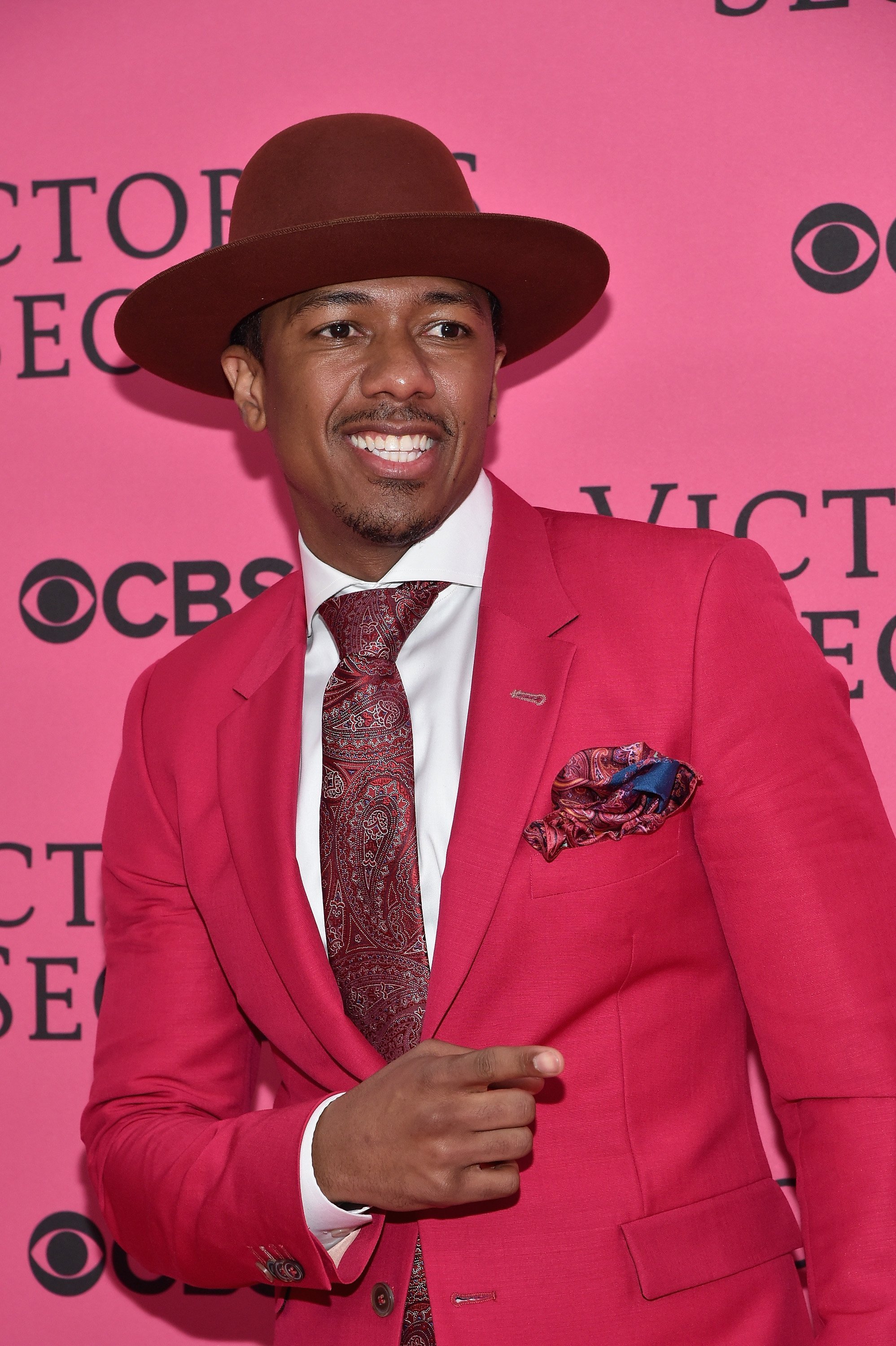 Nick's twins with Mariah Carey and his son with Brittany Bell are in fact close. The doting dad makes sure they all spend some quality time whether it be through a sleepover at his home or playtime outside.
That's not to say that Nick doesn't get one on one time with his kids. In fact, we often see him in the company of his youngest son, Golden. 
Recently, the two-year-old bonded with his dad riding a baby truck. 
A photo of their mini mode of transportation was shared by Nick. Looking oversized as he sat on one side of the tiny green truck, he smiled as his son manned the wheel. 
According to Nick's post, they were in Thousand Oaks, California when the photo was taken. He also described it in his caption by writing, "This how me and my Potnas pull up!!"
In another post, Nick is seen carrying Golden on his shoulders, the little boy looking adorable wearing a black cap backward and looking far away. He's wearing an orange sweater with cut-outs resembling a Halloween pumpkin so we're guessing the father and son bonded during the spooky holiday. 
Nick's three children get along so well because he and the mothers of his children seemed to have mastered the art of blending their families. 
Nick and Mariah are the ultimate friendly exes whose eight-year-old twins Moroccan and Monroe get to spend time with both their parents together on several occasions. 
Back in September, the former spouses were spotted taking their kids out on a lavish dinner in Malibu. Nick's mother, Beth Gardner was also with them.
Nick has always been very vocal about his love for Mariah even after their divorce in 2016. It is this love that has led them to their amicable co-parenting status. 
"When it comes to our children, we're selfless individuals — they're first," Nick told People last year explaining that what binds them all together is his "unconditional love" for Mariah. 
"You're reminded that it's all about unconditional love and they've got to understand that to its core…Whenever we can show that - even if we're not together, [that] we love each other unconditionally — and become that fine example to our children, they'll grow up to be good human beings, hopefully."
Nick recently admitted that if he were to marry again, he would choose Mariah still. However, Mariah brushed it off as just Nick "being silly."