Danielle Brooks of OITNB Partners with Universal Standard to Unveil Capsule Maternity Clothing Collection
Danielle Brooks paves the way for plus-size women to enjoy dressing up while pregnant by launching a new line of clothing that adjusts to their every need. And there's a great catch.
Pregnant star Danielle Brooks was very vocal about the challenge she faced finding maternity clothes that would make her feel beautiful.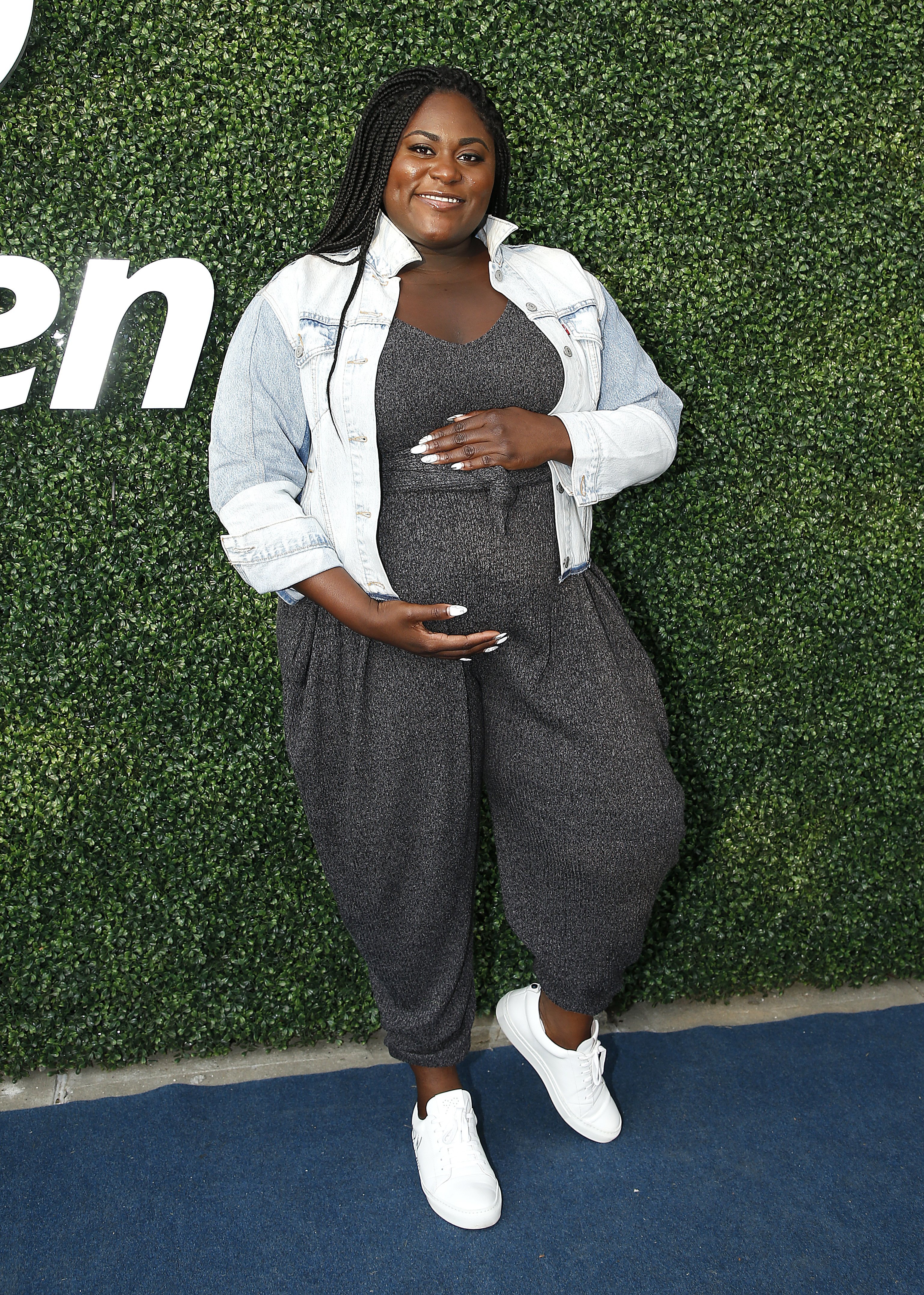 Being a plus-size, it was difficult to find outfits that were both comfortable and a confidence-booster. She would describe herself in these awkward maternity clothes as "a fish out of water." 
In response to her post on Instagram in August where she discussed the difficulty of finding appealing plus-size maternity wear, size-inclusive fashion brand, Universal Standard reached out to the "Orange is the New Black" star.
The result is a new clothing line developed in collaboration with Brooks. The line called "Fit Liberty" offers a range of sizes from 00-40 dedicated to women in their pre, mid, and post-pregnancy who want to be comfortable yet sexy.
Brooks shared a photo of herself fashioning one of the dresses from the brand's collection. She looked chic in the red tight-fitting ensemble. She also shared information about Fit Liberty in her caption.
"No matter where you are in your pregnancy journey, your body is perfect," Danielle wrote. "That's why I'm so excited to once again partner with @universalstandard on their FIT LIBERTY (MOM) collection."
The actress further explains the clothing line's versatility. 
"It's clothing you can wear anytime — before, during, or after pregnancy. I had selected these pieces, they're stretchy, roomy, and have incredible bounce-back."
The beauty about the line, Brooks adds is its flexibility to adjust to a woman's fluctuating size by offering free replacements for pieces they've outgrown or are too big to fit into within a year of purchase. 
Brooks is proud of the line because it melds two things she's looking for in clothes – comfort and sexiness. 
"Comfort has been No. 1 for me," she told People. "And just still feeling sexy and feeling that I don't want to hide my curves and hide my belly," she adds.
 "I want to embrace those things.  So that's been my style lately. It's comfortable, yet still form-fitting to the body."
Universal Standard creative director Alex Waldman also shares that the line is not exclusively for women in maternity.
"This is not about maternity clothing. This is about having a brand you can wear before, during and after pregnancy. … We really wanted to allow women to shop for the size that they are and then give them the freedom to change without fear, anxiety or any additional financial burden."
This is certainly good news to plus-size women who are looking for that confidence boost and to feel good in their own skin. 
Kudos to Brooks for paving the way!