Alan Jackson Shares Throwback Photo of Himself & Wife of 39 Years Denise in Halloween Costumes
Alan Jackson went retro on Halloween with a throwback photo of himself and his wife of 39 years dressed in costumes.
Alan Jackson joined the celebrities sharing throwback photos of their past Halloween costumes, and his own, involves his wife of 39 years, Denise Jackson.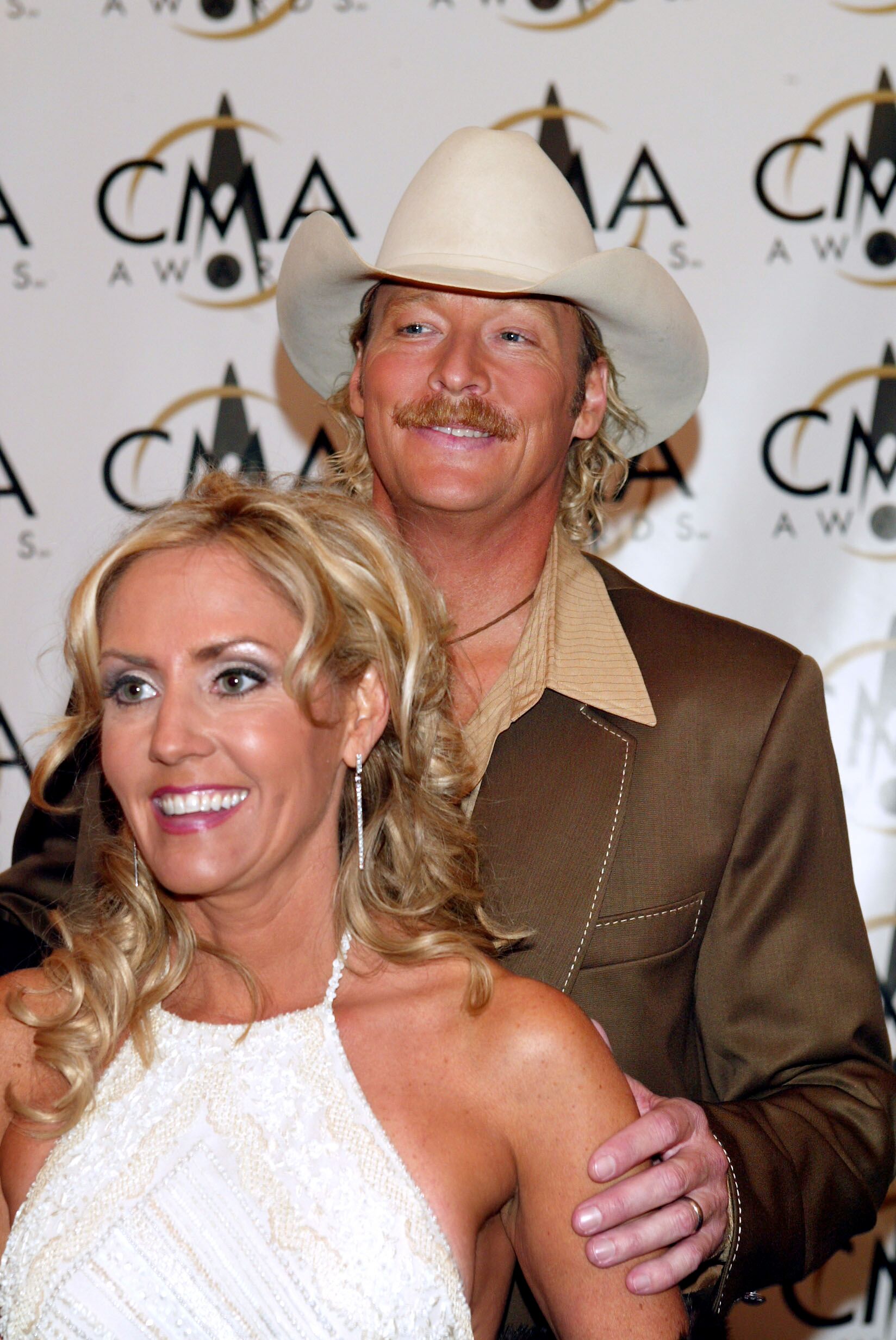 In an Instagram post, the country music sensation shared a photo that showed him dressed in a white shirt, red suspenders, black trousers, and a red braided wig with a sailor's cap.
On his face were two sparkly red dots that appeared to be blushes, and around his eyes were drawings of what can best be described as elongated eyelashes that looked more like cat whiskers.
This is the scariest one I have seen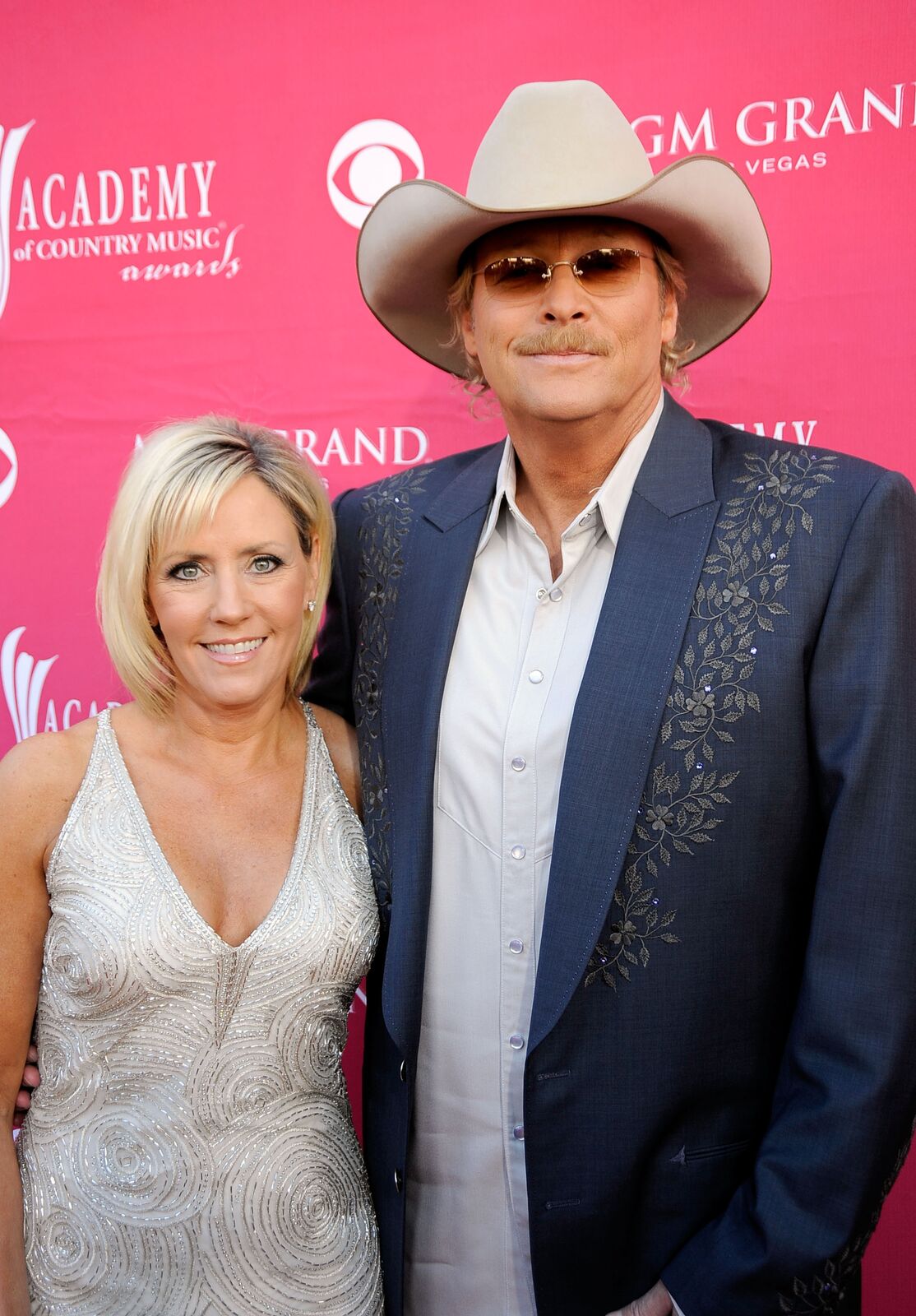 Denise stood beside her husband with the same wig, facial makeup, and a white blouse with red and white check-puff sleeves. The couple beamed, and the singer captioned it,
"Happy Halloween. #TBT #RememberWhen."
The costume made Alan look unrecognizable, and one of his followers asked, "Who is this?" Another wrote,
"Is this you? How old were you? Happy Halloween to you and yours."
A third commented, 
"This is the scariest one I have seen. Alan doesn't look like Alan."
Halloween happens to be one of the country singer's favorite holidays, and he once revealed that one of his favorite memory of the spooky holiday is watching his daughters dress up as little pea pods. Alan shares three grown-up women — Matti, Alexander and Dani — with Denise.
Life is not a fairy tale, and even the most perfect spouse cannot be your all-in-all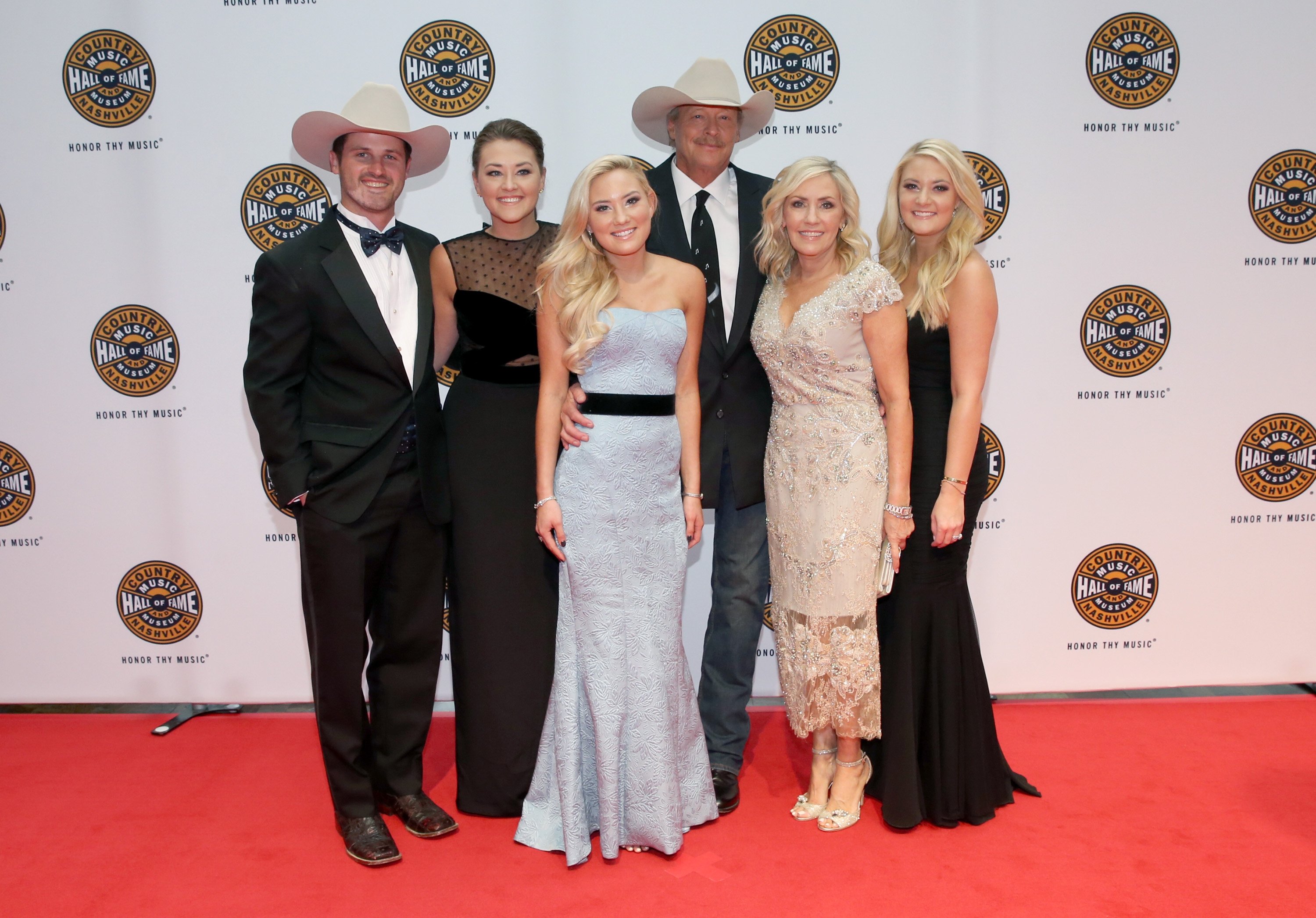 The couple started their relationship as high school sweethearts, in Newnan, Georgia, and got married in December '79. At the time, the singer was a struggling artist, and he got the boost he needed when the mom-of-three, who was a flight attendant at the time, got him an introduction to Glen Campbell.
Alan scored a recording deal, became famous, but his marriage paid the price for his fame. In '97, the "You Can't Always Come Home" crooner separated from Denise, and she later explained that it took forgiveness and surrendering to God for the two of them to get back together.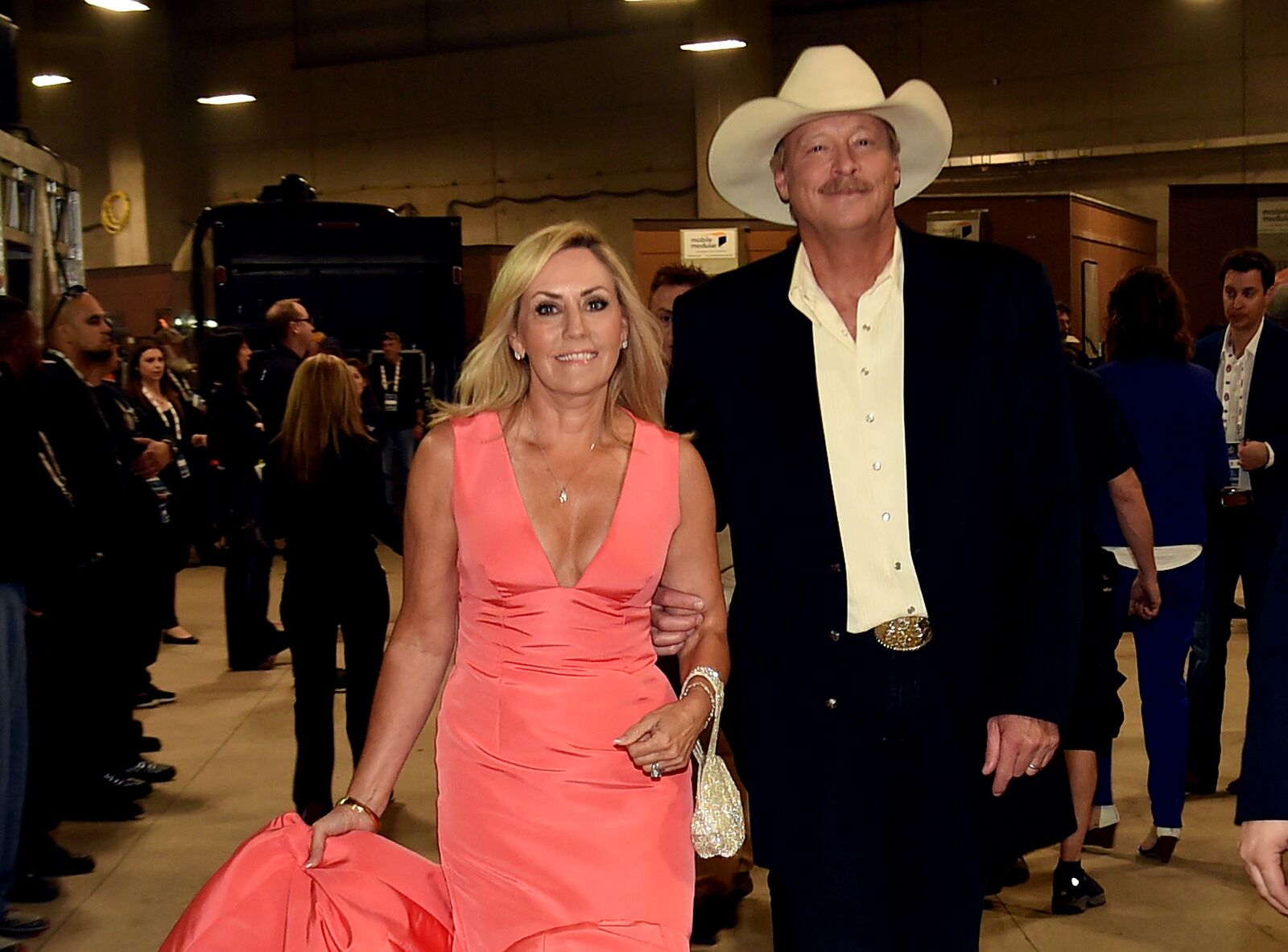 In 2007, Denise said while promoting her book, "It's All About Him: Finding the Love of My Life" on "TODAY,"
"Life is not a fairy tale, and even the most perfect spouse cannot be your all-in-all. We all have faults, and every adult alive has regrets."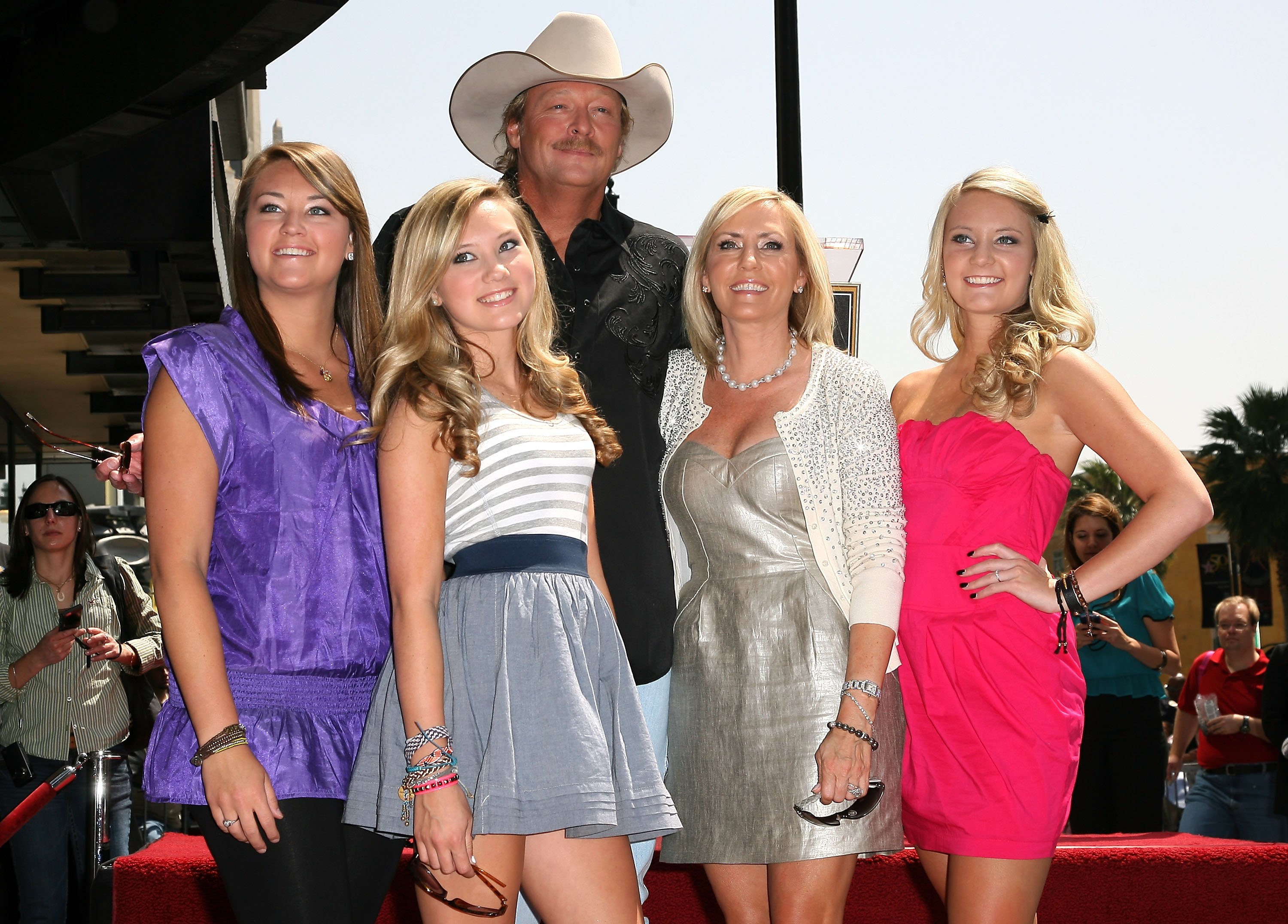 Alan and his wife's marriage persevered, and they are living their happily ever after, with children, and Halloween memories.