Tracee Ellis Ross Shares Sneak Peek of Princess Jasmine Outfit for 'Black-Ish' Halloween Episode
Tracee Ellis Ross is a natural stunner who can pull off anything. The "Black-ish" star channeled Princess Jasmine on the show's Halloween episode and shared a jaw-dropping sneak peek with fans on social media.
Ross turned 47 on Tuesday and left fans dazzled with her ageless look. Hours later, the actress went on to give more proof that she has the key to the fountain of youth.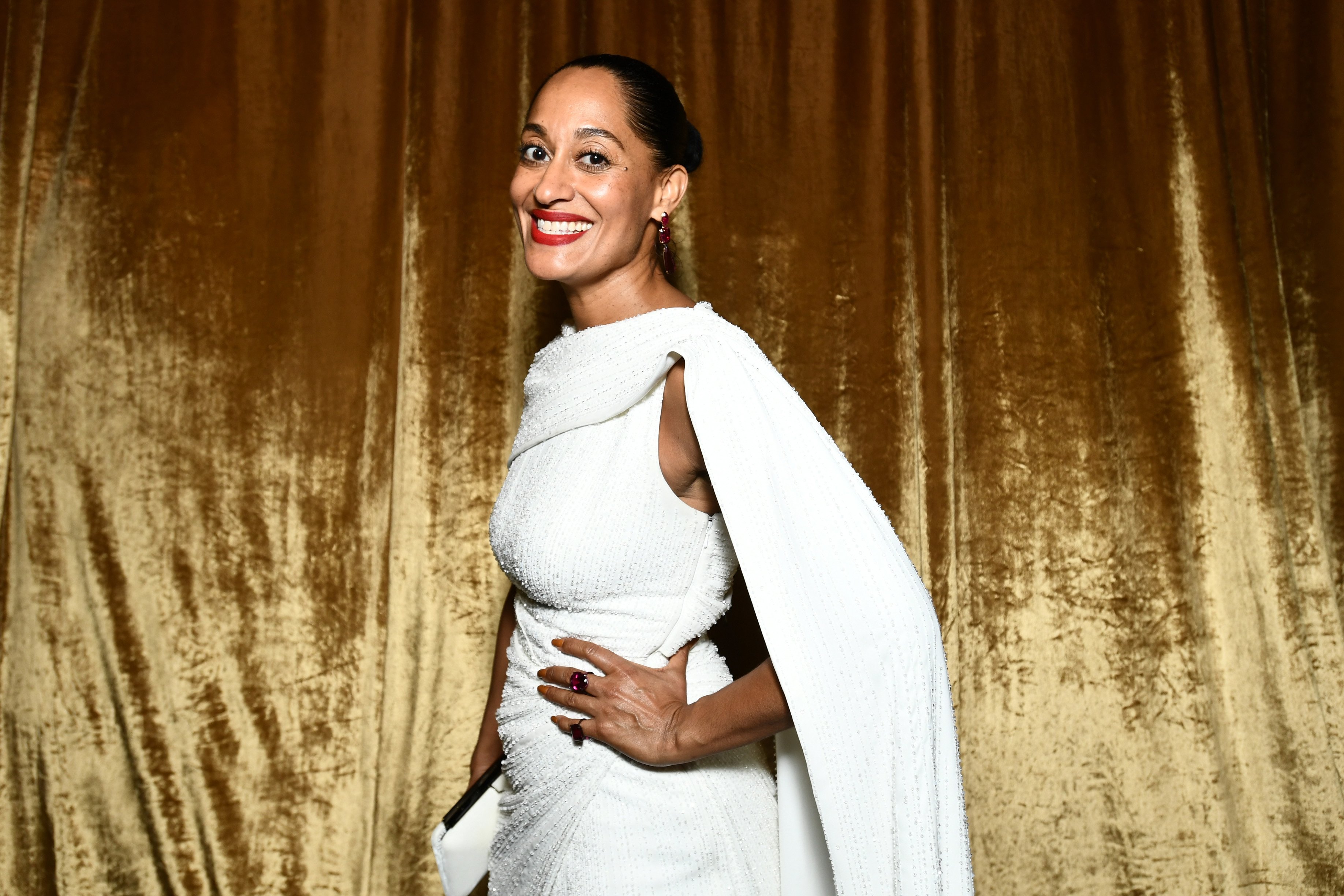 "Black-ish" aired its Halloween episode on Ross's birthday, and before then, the leading lady showed viewers what they had to look forward to.
If anyone knows what it's like to grow up mixed, it's Ross, whose mom and dad are black and white, respectively
In a selfie posted to Instagram, Ross donned a blue, lacy outfit and long hair styled in a puffy ponytail. Eyeliner, red lipstick, and some skin-toned eyeshadow completed her ensemble. "I got my own carpet. It's a whole new world tonight on #blackish!" Ross wrote, promoting the episode.
Netizens were all for Diana Ross's daughter channeling the Disney princess and said as much in the comments section.
"Truly, you are the meaning of natural beauty," one fan gushed.
"You killing the game!!!" chimed in another while a third fan called Ross "the queen we all need."
According to Glamour Magazine, the "Black-ish" Halloween episode chronicled Ross's character Rainbow "Bow" Johnson and her family"s indecisiveness with Halloween outfits.
The family first decided to pay tribute to Disney's "Aladdin," hence, the Princess Jasmine costume. Ross's on-screen husband, Anthony Anderson (Andre Johnson), paid homage to the title character Aladdin while their toddler son was dressed as the genie.
"Black-ish" executive producer Courtney Lilly offered more insight into how the "Aladdin" pick came about:
"Our family pride themselves on staying on-trend for their Halloween costumes. The live-action Aladdin was such a big hit this year, it was an easy pick."
Ross pulled off the look effortlessly as she did a Rapunzel-like one last year at the NAACP Awards and a floral look last month at a PaleyFest panel in New York.
"Black-ish" premiered its sixth season in September, but so also did the much-anticipated spin-off "Mixed-ish," which Ross narrates and executive produces.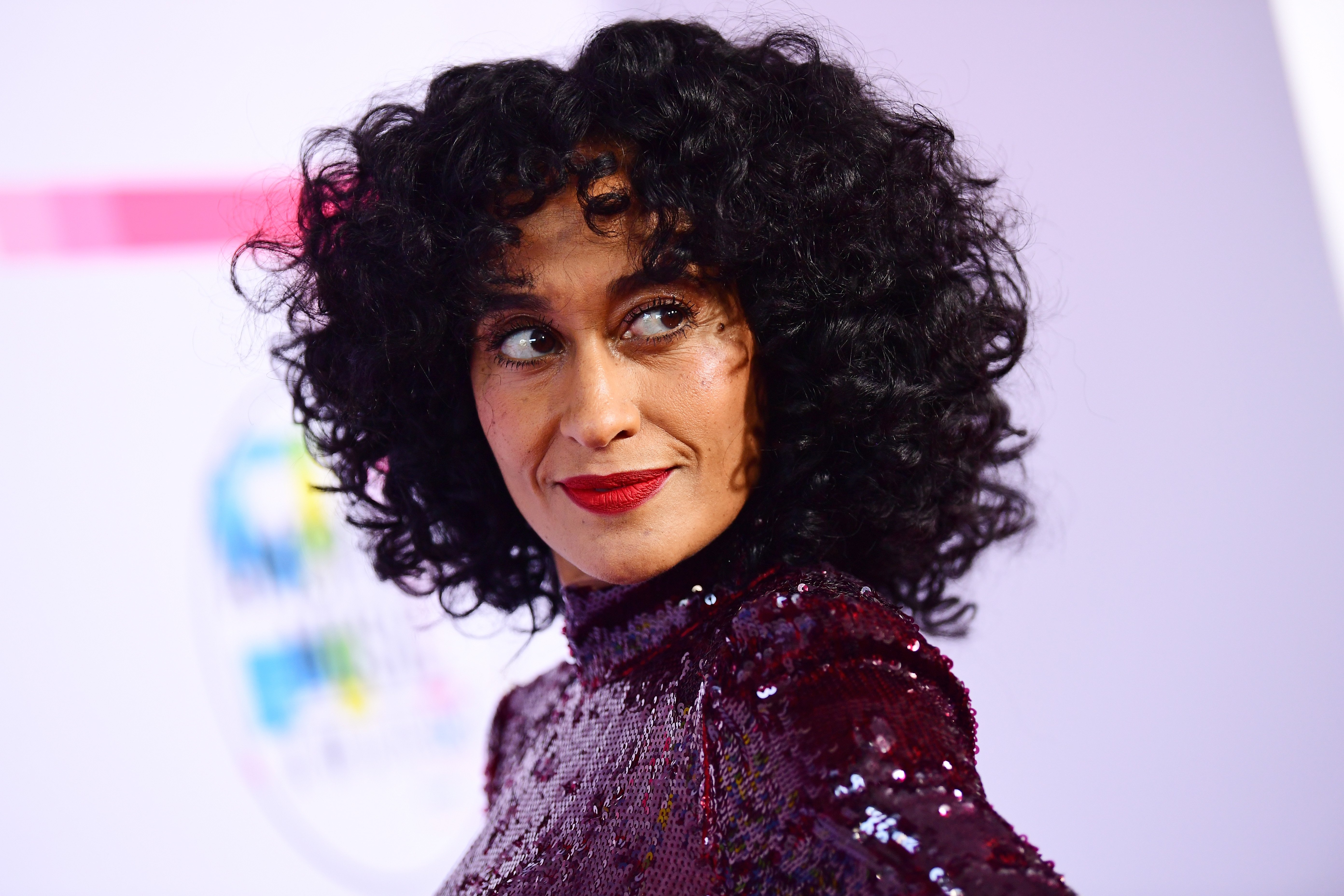 "Mixed-ish" chronicles the early years of Ross's character, the struggles, and peculiarities of growing up in a mixed-race family in the 1980s. If anyone knows what it's like to grow up mixed, it's Ross, whose mom and dad are black and white, respectively.
"What it's resulted in is me being a human being that can be a bit of a translator," she said of her experience via Showbiz CheatSheet. "I think we all have our own way of describing what mixed was for [us], but to me, what it's done is give me a lens in everywhere."