Meet the Wife of Actor Scott Baio of "Happy Days'" Fame Who He's Been with for 12 Years
Famous "Happy Days" actor Scott Baio is well-known for his numerous works on screen. Off the screen, Baio was famously described as a Hollywood playboy then came along his now-wife of over a decade, Renee Sloan. 
Baio made his acting debut in 1976 when he played the role of title character Bugsy Malone in the children's gangster musical directed by Alan Parker. 
From there on, he went on to make a name for himself in the industry with his perhaps most famous role being playing Chachi Arcola, The Fonz's cousin on American sitcom "Happy Days," when he was 16 years old.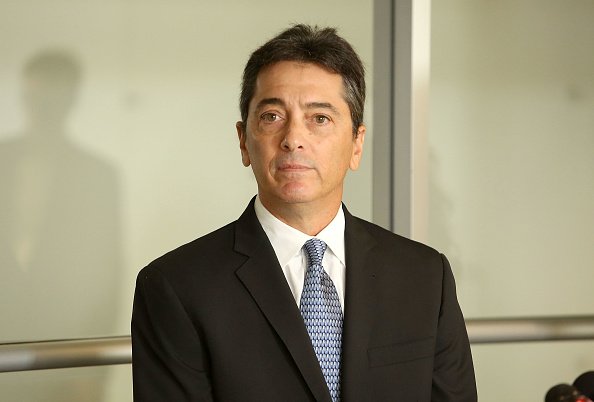 Baio was the stuff of teenage dreams thanks to his good looks and success. He progressively became one of Hollywood's most famous bachelors and didn't tie the knot until he was about 46 years old! 
RENEE SLOAN, THE WOMAN THAT STOLE BAIO'S HEART 
In the late 90s, Baio first met – and dated – Renee Sloan, who was a model and actress, at the Playboy Mansion.
Following their split back then, the couple maintained a cordial friendship and only reconnected romantically a few years before their 2007 marriage. 
Before then, marriage was a "no-go area" for Baio who told PEOPLE that he couldn't beat the thought of staying with the same human for decades as his parents did. Baio:
"My parents were married 53 years, good and bad. Can I do that? Probably not. But I really hope I can. I don't know, 53 years with the same human being? I can't be around myself for more than three or four hours before I want to kill everybody."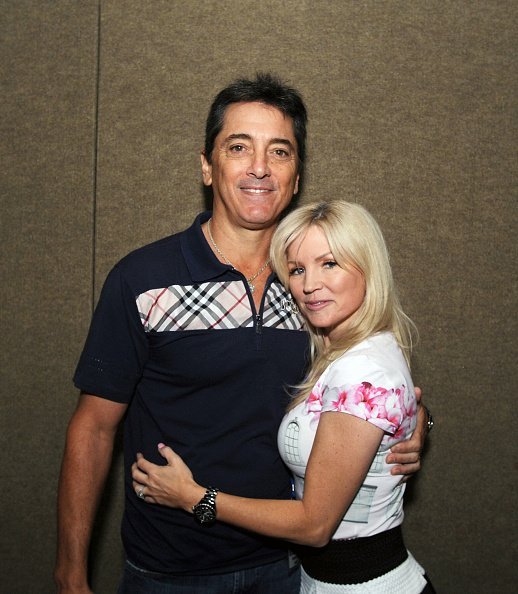 Here are a few things to know about Renee Sloan, the one woman that helped Baio, who was once named one of "TV Land's Top Ten Sexiest Men," realize he could get married – and stay married! 
RENEE WAS AN ACTRESS
When Renee first met Baio, she was an actress. Her entertainment career is nothing like that of her husband; she has reportedly been a stunt woman and a swimsuit model. In fact, she was identified as Pamela Anderson's body double in "Baywatch." 
Family trip to Vegas and the charity golf tournament for epilepsy research. pic.twitter.com/IV733R8ixH

— Scott Baio (@ScottBaio) October 26, 2019
RENEE HAS TWO DAUGHTERS
Before her marriage to Baio, Renee was already a mother. At the time, she was singly raising her one teenaged daughter, Kalyn LaNae' Sloan, the product of a previous relationship. 
According to reports, Karyn was quite weary of Baio dating her mother, as shown in the couple's VH1 reality show, "Scott Baio Is 45…and Single."
That is all history for the family! Together, Renee and Baio are now proud parents of daughter Bailey, born a short time before they said their "I Dos." 
RENEE'S BATTLE WITH A MENINGIOMA BRAIN TUMOR
Renee was previously diagnosed with a meningioma brain tumor. A concerned Baio publicly shared news of his wife's diagnosis on Facebook.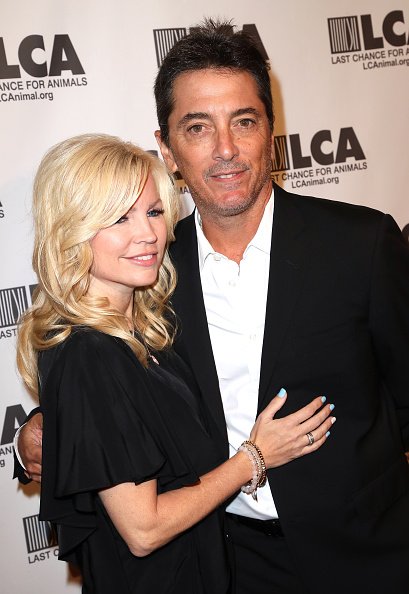 Via Twitter, he also said:
"Sometimes, God throws you a curveball. If any extra prayers, give them to @MrsScottBaio Thanks."
Renee's diagnosis came in 2015. Via his official Facebook statement, Baio revealed that while the tumor is benign, it could cause serious problems depending on its size and location. 
Renee has openly discussed the subject of battling the disease, sharing that she does so to help raise awareness about it. She once said:
"I've been suffering from migraines and cluster headaches for almost two years, and I was told that because I am over 40 and premenopausal, my hormones had changed. Unfortunately, a lot of women are given this explanation, and they need to get checked out – an MRI did not pick up the tumor, but an MRI with contrast spotted it."
Sometimes God throws you a curve ball. If any extra prayers, give them to @MrsScottBaio Thanks

— Scott Baio (@ScottBaio) June 16, 2015
RENEE WAS PREVIOUSLY DIAGNOSED WITH BREAST CANCER 
The brain tumor is not the only health challenge Renee has had to face. In 2010, Renee was diagnosed with DCIS stage 0-1 early breast cancer. 
This caused her to get a lumpectomy, but because the lumps have grown two more times, both benign, after that, she has had to get two other lumpectomies performed. 
RENEE AND BAIO'S DAUGHTER, BAILEY INSPIRED THEM TO CREATE A NON-PROFIT ORGANIZATION 
Bailey Baio was born prematurely in 2007; Renee was initially pregnant with twins but lost one of the babies during the pregnancy.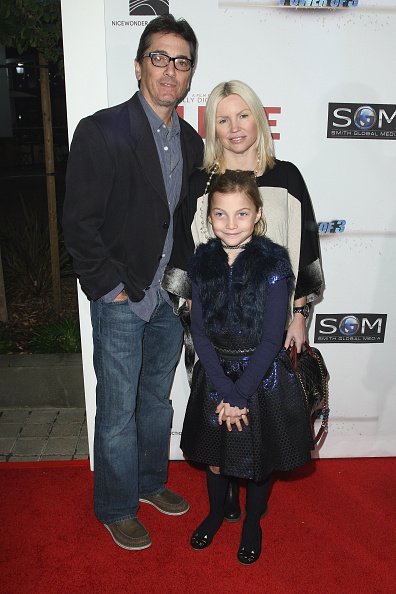 After birth, baby Bailey tested false positive for a rare metabolic disorder, which caused the Baio family to create the "Bailey Baio Angel Foundation" to provide financial support to other families who are dealing with metabolic disorders.
Despite the numerous challenges Baio and his wife of 12 years have had to face together – the health issues as well as actress Nicole Eggert's molestation allegations – they have remained strong with Baio once sharing that "my wife is my rock."