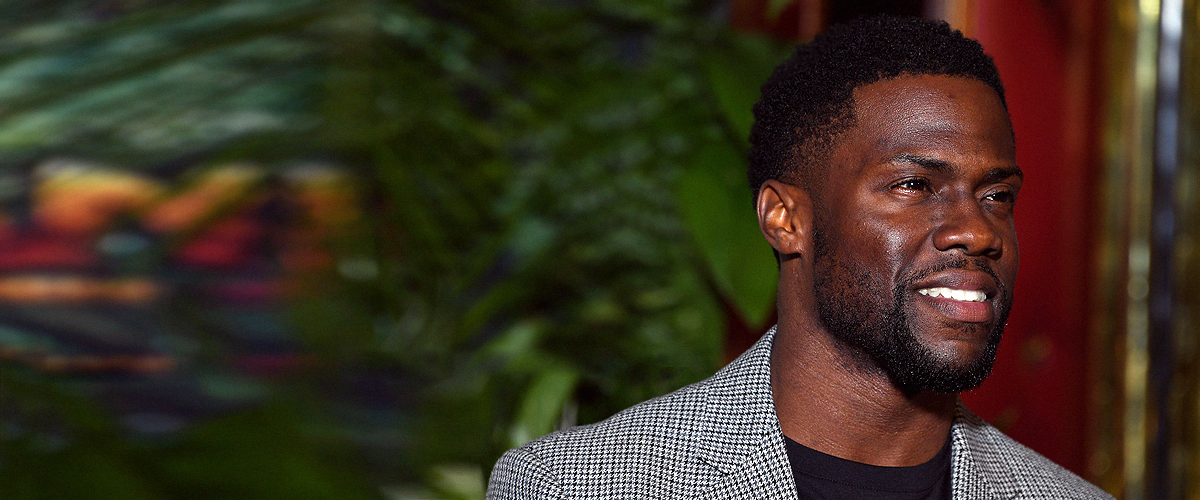 Getty Images
Kevin Hart Spotted Driving Away in Muscle Car Weeks after Being Involved in a Severe Car Crash

Kevin seems to be getting better and better after being involved in a car crash over a month ago as he was recently spotted out on a food run with a friend.
On Saturday, the comedian was caught by a paparazzi outside a shopping plaza in Calabasas, Los Angeles, and was asked about his health condition and plans for the future.
Hart seemed to be in good spirits and didn't mind being questioned about his current condition, promptly giving a positive update on his health status while walking back to his car.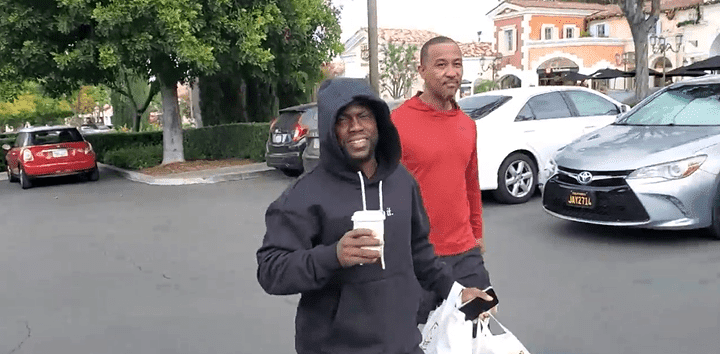 Kevin Hart outside a shopping plaza in Calabasas, Los Angeles, California | Photo: TMZ
GRATEFUL TO BE ALIVE
Carrying a couple of bags, the 40-year-old said that he was doing well and feeling great, as well as blessed for being alive after the horrific car crash that could have claimed his life.
When asked if he's completely recovered, Hart was honest and confirmed that he is not yet back to his best form and that the healing process will still take some time.
WILL HE MAKE A COMEBACK?
According to the comedian, it will also take patience to achieve a full recovery and that he will not be coming back to work just yet. For now, he is just focused on relaxing and spending time with his family.
After the short conversation with the paparazzi, Kevin walked up to his car, a shiny gray 1969 Camaro, and got in the driver's seat before driving away.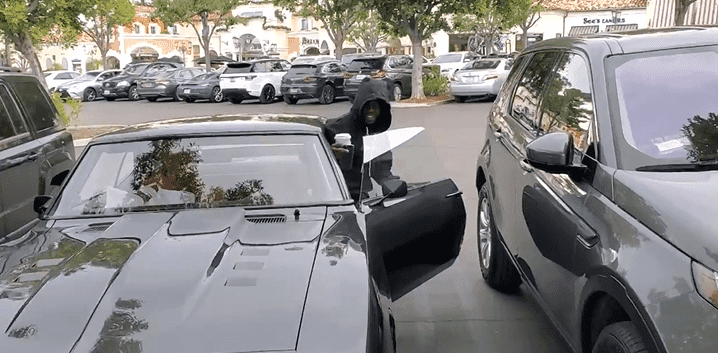 Kevin Hart getting in his car in Calabasas, Los Angeles, California | Photo: TMZ
MESSING AROUND WITH THE ROCK
As aforementioned, Hart seems to be getting better and better each day and recently revealed that he hasn't lost his sense of humor by posting a hilarious photo of himself mocking Dwayne 'The Rock' Johnson.
"I'm feeling great. I'm blessed to be alive, brother."
In the picture shared on Instagram, Hart can be seen recreating the former wrestler's iconic "fanny pack" look to the smallest detail. Even the hair looked great!
Johnson was obviously in on the joke because he later shared a video of himself greeting trick or treaters and interacting with Hart, who showed up to his doorstep rocking the 90's look.
Please fill in your e-mail so we can share with you our top stories!