Kylie Jenner of KUWTK Shows off Her Legs as She Dazzles in a Sultry Fairy Costume for Sister Kendall's Birthday Party
Kylie Jenner was the center of attraction in a sultry, dazzling, fairy Halloween costume for her sister Kendall Jenner's birthday party.
Halloween week was a time for fans to see the creative side of celebrities, and trust Kylie Jenner to top the chart.
The Kylie Cosmetics founder went threw a cascade of jaw-dropping costumes for Halloween and gave fans a glimpse of another of her glamorous ensembles.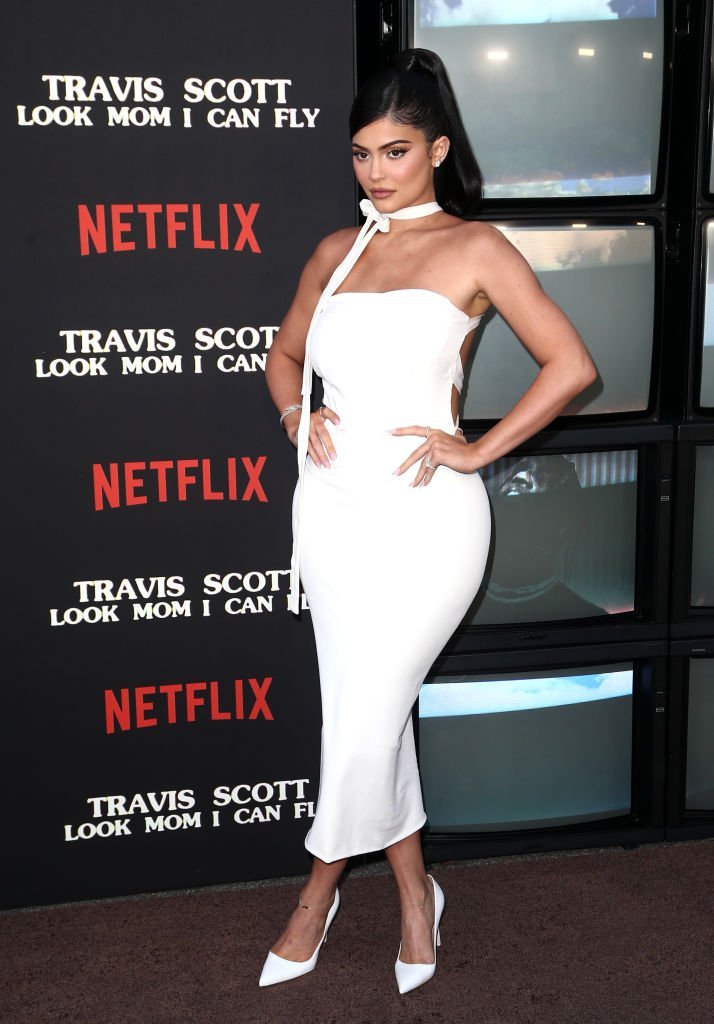 Over the weekend, Kylie took to Instagram to show off her curves in a dazzling purple fairy outfit.
The sparking purple and silver costume put the billionaire's cleavage on display and flaunted her toned, curvy, legs. 
"
The fairy outfit was one out of Kylie's many alluring costumes for the Halloween festivity
."
Staying in character, Kylie donned playful elf ears with a bright blonde wig and gold strappy heels. 
Proving that she is the queen of makeup, Kylie sported nude lips and a smokey eye while accessorizing with a pair of dangling earrings.
The mother-of-one wasn't alone as she was joined by her best pal Anastasia Karanikolaou who rocked a midriff-baring silvery fairy costume instead. 
As revealed by the Daily Mail, Kylie's enchanting costume was a bespoke piece by Julia Mendez, which was designed in collaboration with stylist Marni Senofonte. 
The publication also revealed that Kylie wore her costume to an early birthday party for her elder sister, Kendall Jenner, who turned 24 on Sunday, November 3.
The fairy outfit was one out of Kylie's many alluring costumes for the Halloween festivity.
As reported by the Daily Mail, Kylie's Wednesday's installment for the week was dressing as Ariel from the Disney classic, "The Little Mermaid."
Channeling her inner mermaid, the 22-year-old switched things up in a rather saucy way with a revealing shell bra and thigh-slit emerald green tail. 
Kylie went into character with the perfect fiery red and accessorized with a bag that looked like the character's fish best friend, Flounder. 
She finished off the ensemble with some popping makeup and a pair of slipper heels by Jessica Rich heels. 
However, that wasn't the end of Kylie's Halloween charade as PopCulture reports that the youngest of the Kardashian-Jenner clan channeled in her inner Marilyn Monroe on Thursday.
Recreating Monroe's iconic "Diamonds Are a Girl's Best Friend" sequence from the 1953 film, "Gentlemen Prefer Blondes," Kylie stunned in a sleeveless pink gown, flashy diamond necklace and a trademark Monroe blonde wig.
This look, however, was not only for the spooky celebration as it was a shoot for V Magazine as an homage to the legendary screen queen. 
With all these amazing outfits, we can't help but declare Kylie as the winner of Halloween!