Joy-Anna Duggar and Husband Austin Forsyth Reveal They're Eagerly Waiting for Their Friends & Sisters to Give Birth
Joy-Anna Duggar and her husband, Austin Forsyth, reveal their feelings on the arrival of sisters' and friends' babies.
Joy-Anna Duggar took to the joint Instagram account she shares with her husband, Austin Forsyth, to write a lengthy post alongside a photo of her pregnant Duggar sisters and friends.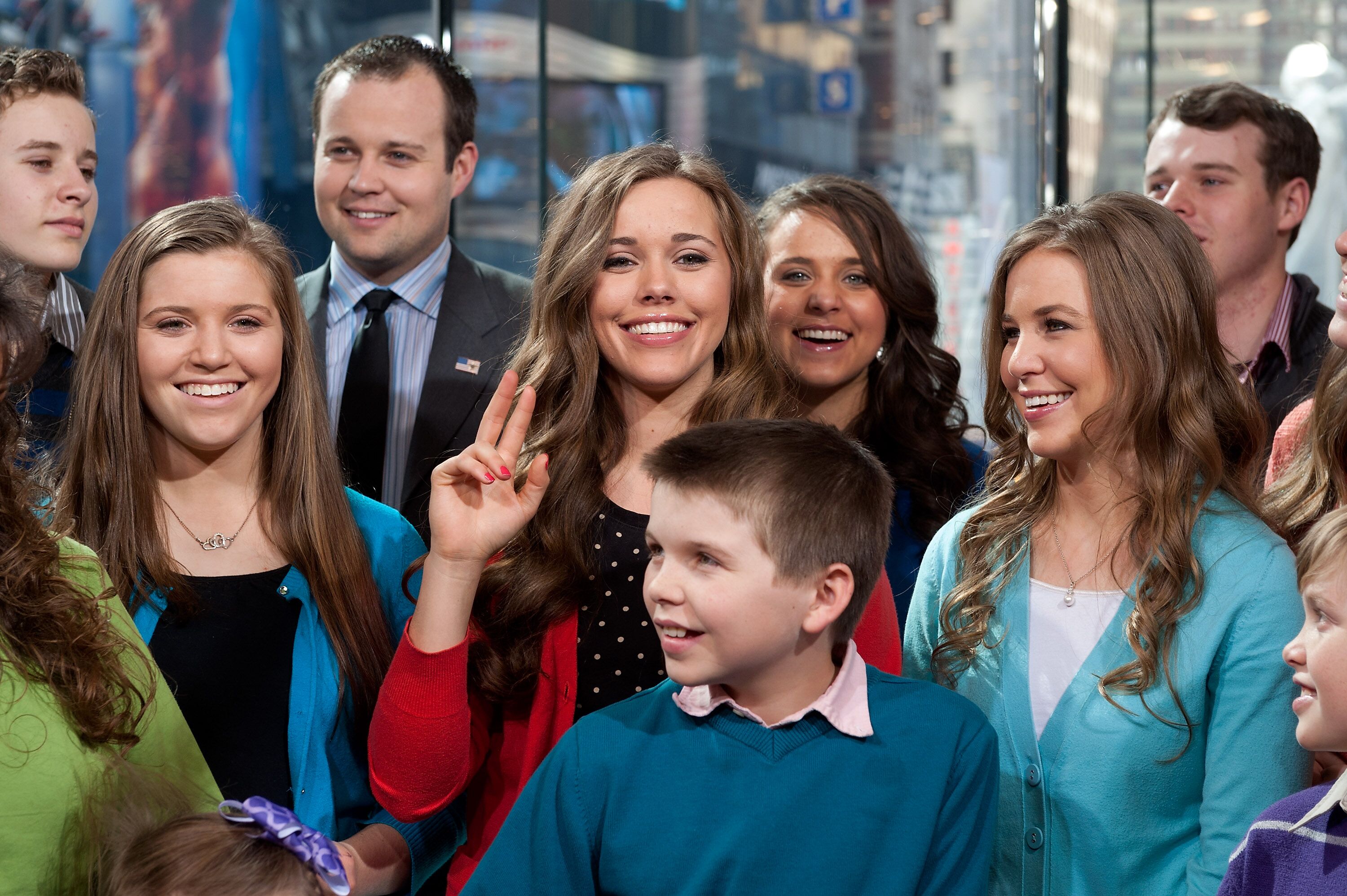 The snap which had the women clutching their bumps featured Anna, Lauren, Abbie, and Kendra Duggar. Detailing her thought and that of her husband, the "Counting On" star wrote, 
"So thankful to have all these photos from the photoshoot back in June. I couldn't have known what these memories would mean to me now."
Joy-Anna wrote that while she and Austin continue to mourn the loss of the daughter they miscarried,
"At the same time, we want others to know that the loss we feel does not negate the true joy, and expectation we feel as we await the miracle of our sisters' and friends' babies."
Update: married life is going well pic.twitter.com/F0y4yBqooF

— Joy-Anna Forsyth (@JoyAnnaForsythh) June 3, 2017
The reality star added that she and her husband would take comfort in their little nieces, and informed her followers that Lauren, Kendra, and Anna are due this month, while Abby is due in January.
The photo shared by Joy-Anna appeared on Amy Duggar's Instagram in August. She captioned the snap with four pink heart-shaped emojis, and one blue heart-shaped and laughing emoji. 
Although the photo got shared with the best intentions, Amy, who is married to Dillion King, got slammed for being insensitive towards Joy-Anna. 
In October, Carlin Bates, the reality star's best friend, also got slammed for sharing a photo of the latter while she was still pregnant, on her birthday. A fan of the mom-of-one wrote,
"Incredibly insensitive photo choice."
Joy-Anna and Austin lost their baby at 20 weeks. She delivered a stillborn child whom they planned to name Annabel Elise, and wrote about the death on social media,
"Life is so fragile and precious."
The couple has openly discussed the loss, and recently the reality star opened up to Us Weekly about her and her husband's decision to have their late daughter photographed before her burial. She explained that she always planned to have one and decided to go through with it as a celebration of life.
Joy-Anna is giving herself time to heal, and when she's ready, she'll try to have a baby again with Austin, and grow her family.