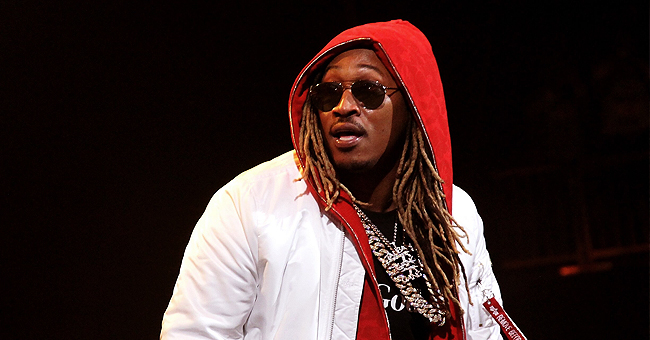 GettyImages
Future's Fan Dressed as the Rapper for Halloween & Carried Dolls to Represent His Babies
The Halloween Season has been filled with sensational costumes, but one man got everyone cracking up with his choice of outfit, which saw him turn himself into Rapper Future and all his babies.
Halloween season brought forth many amazing costumes of celebrities trying to look like some movie characters, and fans trying to look like their favorite celebrities.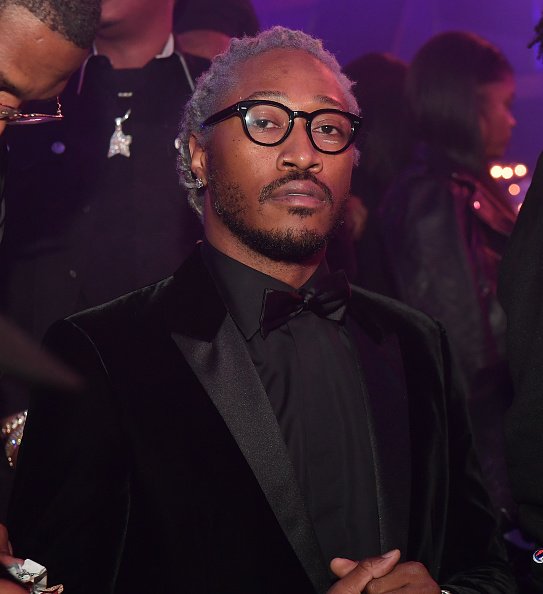 Rapper Future at the "All Black Affair" at Gold Room on October 26, 2019 | Photo: Getty Images
No costume could arguably be as dramatic, and at the same time, hilarious like that of a man who dressed as rapper Future and his babies.
The man, who identifies himself as Future's doppelganger on Instagram, shared a photo of himself, clad in a costume resembling Future.
He didn't stop there, as he carried three baby dolls in his hands to represent the kids of the rapper.
In his caption, the man wrote:
"Future and some of his kids on Halloween, Ciara wouldn't let me get Future Jr and I don't (expletive) with my other baby mommas like that ??‍♂??…Did I nail it?! Tag #mood #halloween #halloween2019 #goals #bae #hendrix."
The post by Future's "doppelganger: got his followers laughing, and many of them rushed to comment. One of them said:
"I thought this was Future."
Another of his followers couldn't contain himself and commented, saying:
"lmfaooo YOU BELONG TO THE STREETS."
"You did!! I thought this was future. He would wear a hoodie of himself."
The post soon went viral and "The Shade Room" soon got in on the fun, posting one of the photos from the man's post on their page, and captioning it thus:
"#TSRHalloweenWars: #TSRCelebrityLookAlikes—You know what?! ?? #future."
They also tagged Future's doppelganger in their caption. More comments trailed TSR's post, with many people thinking it was the real Future. One fan said:
"Phew the accuracy."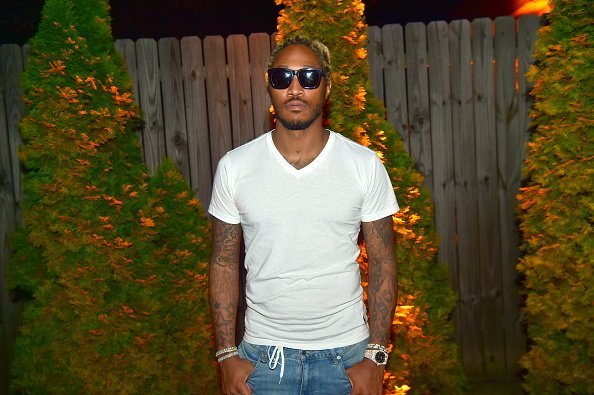 Future at The Cellairis Amphitheatre at Lakewood on September 22, 2019 | Photo: Getty Images
A second fan said:
"I really thought this was him…lmao."
A third fan wondered why the man didn't get more dolls to represent all of Future's kids from different women, saying:
"Immmmm cryinggggggg ??? you missing like 10 baby dolls."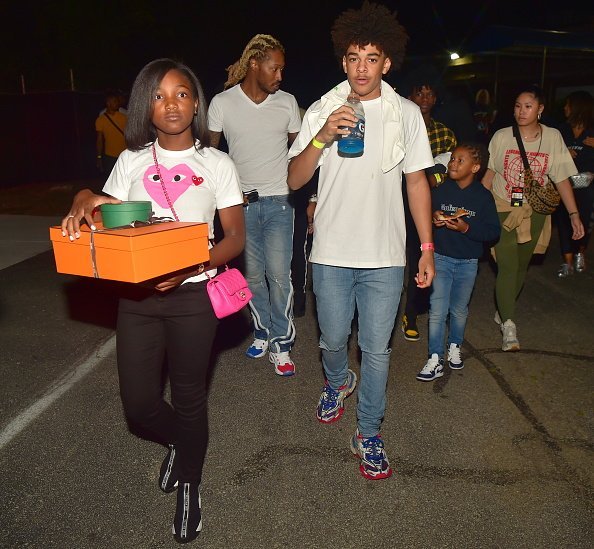 Future and His children at The Cellairis Amphitheatre at Lakewood on September 22, 2019 | Photo: Getty Images in Atlanta, Georgia
The irony of the man's post is not lost on many of its viewers considering the troubles Future has been facing with different women claiming he is the father of their children.
Future is the father of six children from five different women and was recently sued by a Texas woman for paternity and child support.
The woman, Cindy Renae Parker, filed the suit on October 7 at a Texas court, accusing the rapper of being the father of her son.
The case by Cindy follows that of another woman, Eliza Seraphin, who, earlier in the year, also claimed Future was the father of her child. The rapper, however, denied the claims and asked the court to stop Eliza from speaking about him.
Please fill in your e-mail so we can share with you our top stories!